The $1,350 Email (Or Why LinkedIn is a Potential Gold Mine of Clients)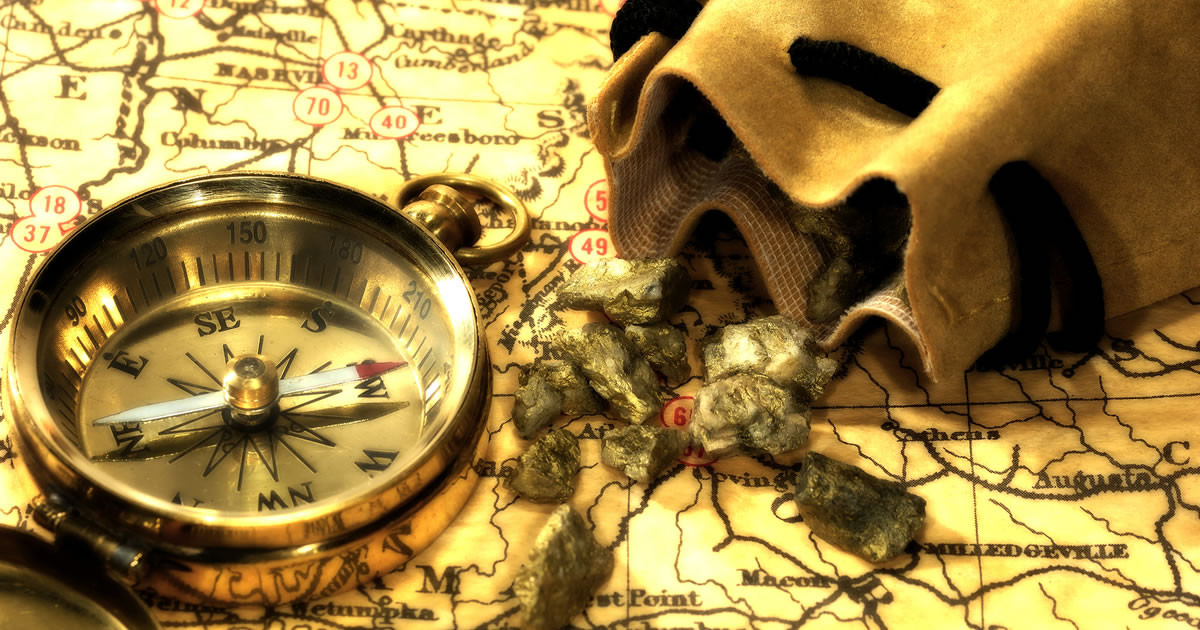 If you could send an email and have it result in a new client worth a minimum of $1,350 in project fees within 24 hours, wouldn't you do so?
Most people would — and that's the power of LinkedIn.
In fact, it happened to me just last week.
I reached out to a Director of Marketing in my niche, invited her to connect, and mentioned I was a long-time pet writer. The next morning, her response was the stuff of prospecting dreams, "Our previous writer just left, can you send samples?"
Now we have a deal for ongoing blog posts for at least the next three months.
The truth is, LinkedIn is an important foundational element for any professional in today's world. It's also an often-overlooked prospecting tool because people are confused by how to use it.
In this article, I'll share the steps that will help you make the most of this gold mine of prospective clients.
First, let's define LinkedIn.
As you probably know, LinkedIn is one giant social networking event. And for a freelancer, it combines the power of networking with the old-school Yellow Pages (remember those?) because you can use it to drill down and find prospects.
Here's how you can use LinkedIn to generate new clients:
Create a Professional Profile — Include a professional-looking image that shows your face and a descriptive headline (that's what LinkedIn calls your title).

You want your title to describe what you do and who you do it for. Be specific enough to set yourself apart. For example, if you're a white paper specialist for the medical industry, then say that in your title. It will help you get found by people looking for such a person.

As for your picture, people want to see your face. It doesn't have to be a professional headshot but it does need to show your face against a clean background. Save your vacation photos for Facebook.

Use the Search Box — If you have an idea of the types of companies you'd like to work with but you've never reached out, here's your chance.

There are a couple of ways to do this, but I like to put "Director of Marketing" + company name in the search box. Employees in the marketing department will turn up in my search. Sometimes, I find I've already connected to decision-makers, which means I skip the next step.

Otherwise, if they're a 2nd degree connection, I send a simple note inviting them to connect.

Send a Note — You only have 300 of characters in your invitation, so keep it simple. Your goal is to make a connection and start a conversation. That's it.

I personalize it when I can and mention my background. I use a variation on this:

"Hi [Name],

I see we share an interest in [topic/industry] and [how that impacts something]. I'm a long-time [niche] writer with a specialty in [your specialty]. Love to connect with you."

As you can see, it's super simple.

Once the person connects, I usually send a follow-up message thanking them for the connect. I'll take a quick look at their website and let them know what I do. It's friendly. Not sales-y.

Here's an example:

"Thanks for connecting, [Name]. [Something nice about the business or website.] I see you have an active blog, but if you ever have need of another writer, I'll be happy to send samples. I've written hundreds of pages of web content in the pet market. Thanks, Jen"

This approach has landed me several new clients over the years. The key is doing it with consistency.

Join relevant groups — You've probably heard this before, but join groups where your clients are likely to be (and show up once or twice a week). Like and make comments, and post your own update on occasion. Articles from industry publications are perfect for posting in such groups. It shows you're a professional and keep up-to-date.
Post on Your Profile — Your LinkedIn profile status updates are great places to share your own business-related blog posts as well as industry publication updates. In just a moment, I'll share a tip on how to make good use of your LinkedIn newsfeed. But first, let's talk blogging within the LinkedIn system.

Blog on LinkedIn — As a writer, you have an advantage on LinkedIn. You can write insightful articles right there and have them show up on your profile. You can add pictures, links, format text, etc., without knowing a single bit of code.

If you have an existing blog, you can even take older posts and re-post them on LinkedIn. For many people, this simple tactic could mean the difference between a few dozen views and more than a thousand. If you're worried about a dreaded "duplicate SEO penalty," don't. SEO whizzes like Neil Patel say that most people have blown this idea way out of proportion and a few duplicate blogs won't affect you.

For most people, more potential clients will see your article on LinkedIn than on your blog, and isn't that what you really want?

Follow Up — LinkedIn can quickly become a crowded and dusty old Rolodex if you let it. The goal isn't to collect thousands of connections but rather to network so that when people have need of your skills, you're top of mind.

The simplest way to do this if you have the basic (free version) of LinkedIn is this:
Check your notifications daily. LinkedIn tells you who's changed jobs, who's Liked your posts, and whose birthday or work anniversary it is. Send a relevant note if it's someone you want to stay in touch with. (And if it really isn't, then why stay connected? You can "unconnect" with someone and they are not notified.)

More manual but important — keep a separate list of those prospects you especially want to nurture.

Roughly 3% of people will be ready right now for a copywriter, but another percentage will be ready over the next 6-18 months. The writer who provides useful information at regular intervals will be the writer most likely to get the gig because you'll be remembered.

You can do this a couple of different ways. Set up a CRM (customer relationship manager) tool like Hubspot's Streak that integrates with Gmail or use a spreadsheet.

Either way, you're going to manually type in a prospect's name/title/company and any relevant notes. For example, some will say they don't have need of a writer right now, but they might in a few months. When I get a response like that, I make a note to follow up in six to eight weeks.

The follow up usually takes the form of an interesting article I came across (or wrote) either related to the industry or to the conversation we had. I send it along with a note saying I thought they might be interested or it reminded me of the conversation we had. Simple.
These seven steps will help you harness the power of LinkedIn and generate new clients.
The beauty is that you can devote a lot of time or a little to your LinkedIn strategy — whatever fits your schedule.
Just 10 minutes a day is enough time to ask for three to five new connections, send a couple of follow-up messages, and post an update. Even if you only reach out to one new person each weekday, that's 20 potential new connects each month.
If you start today, soon you may have your own version of the $1,350 email!
Do you have any questions about using LinkedIn as a prospecting tool? Please share with us in the comments below so we can help.

The Professional Writers' Alliance
At last, a professional organization that caters to the needs of direct-response industry writers. Find out how membership can change the course of your career. Learn More »

Published: August 24, 2018