5 Tricks for Boosting Your Confidence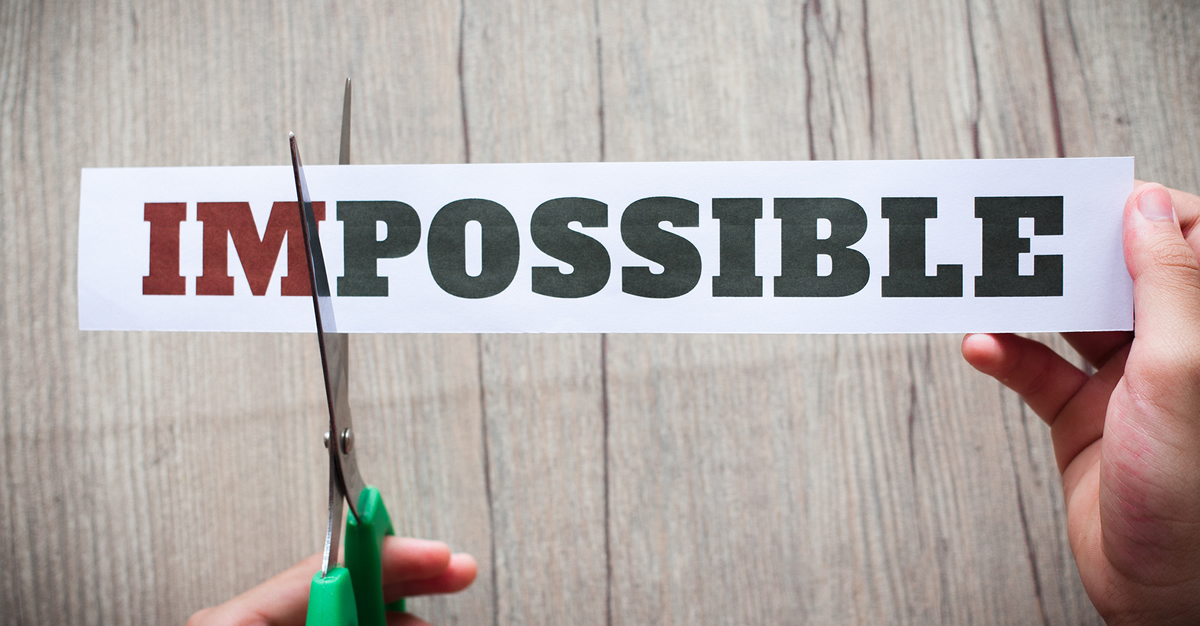 You've probably heard this advice a million times: Just be more confident.
And, there's good reason for that advice. Confidence is attractive. Being around confident people makes you feel good … like the world is a more certain place … like good things can and will happen.
So, naturally, when you present yourself to a potential client or even when you're talking about your business to a friend, you'll want to appear confident. Even better, you'll want to be confident.
But, if there's one thing writers struggle with—and especially those who are still new to writing as a business—it's confidence.
Some are simply not confident in their ability to write. Some feel good about their writing, but have a hard time believing anyone would pay them to write. And, still others are filled with fear at the idea of marketing themselves, negotiating a price, and closing a sale.
The truth is, without confidence, success is difficult. Not impossible, but tough.
So, just be more confident.
Except … that's like telling someone to just relax when they're about to skydive for the first time.
Confidence isn't a switch you turn on and off as needed. It's more like a muscle you need to work out regularly in order to build it and make it stronger.
The best way to do that is with small steps. I mean, think about it … if you want to have stronger biceps, you don't go into the gym and try to curl the heaviest weight you can find. You work with a weight you can handle, but that challenges you.
Building your confidence works the same way. The great news is there are many, many ways you can give your confidence muscle a workout. What follows are five of my favorites …
Confidence Builder #1 – Keep a Confidence Journal
For this, all you need is a journal, a pen, and a little bit of time.
If you don't have a spare, yet-unused journal lying around, you'll need to buy one. It's going to become your confidence journal, reserved specifically for cataloging your best moments. So when you need to, you can review them and remind yourself … hey, I'm pretty good at some stuff.
Once you have the journal, your first task is to think about everything you've accomplished so far as a writer. Start there, and then build your list by including other accomplishments you're proud of or you think would impress other people.
Next, make a list of everything you're good at. I mean everything. Do you bake a great chocolate cupcake? That goes on the list. Can you run five miles without stopping? Add that, too. Can you name every song that comes on the radio including the artist? That's a talent I wish I had, so put it on the list.
After that, think about nice things people have said about you over the years. If it's writing-specific, that's great … but again, include anything. Does your boss appreciate how you're always on time? That's a good one. Does your best friend tell you you're a great listener? Also good.
Between your accomplishments, what you're good at, and nice things people have said about you, you have a good foundation in your confidence journal. Now, you're ready to start using it on a daily basis. At the end of each work day, write down three things you accomplished or felt good about during the day. Do this every day.
Over time, you'll start to see you get things done and you do good work … and that will build your confidence in your writing and business skills. And, whenever you're experiencing moments of self-doubt (because those never go away), you can flip through your journal to put your mind at ease and get you back on firm footing.
Confidence Builder #2 – Unpack Your Beliefs
Sometimes it's a negative belief that's keeping you from being confident. If there's something you desire to be confident at (like marketing yourself), but you continue to struggle, ask yourself why that is. And then pay careful attention to the answer.
You might discover you're carrying someone else's belief as your own. Perhaps a teacher or a boss or even a parent said something to you in the past that made you question your value or your ability. If you absorbed that as a belief, you might not even realize it's holding you back.
If you uncover a negative belief about yourself, systematically challenge it.
Let's say you believe you're just not good with deadlines. You might hesitate to try to land clients if you believe you'll disappoint them. Ask yourself why you don't think you're good with deadlines.
You might realize that in the past you missed deadlines, but more recently you hit them consistently.
You might discover that you do struggle with deadlines, but having that awareness can help you take steps to change it.
Or, you might realize you missed a deadline one time in the past … and since someone made a big deal out of it, you've been holding onto that belief, even though deadlines aren't really a problem for you.
Whatever you find out about yourself, use it to change the belief you hold, either by changing your behavior or reminding yourself regularly that it just isn't true.
Beliefs can be difficult to recognize, because they're so ingrained into your way of thinking and can take time to undo. But, challenging and dismantling negative beliefs is well worth the effort … and might be all it takes to build up your confidence.
Confidence Builder #3 – Identify Gaps and Fill Them
You might lack confidence in a specific area, because you lack either a certain skill or experience. This is perfectly normal, because you haven't earned your confidence yet.
But, it's just a matter of study and practice to overcome your confidence deficiency.
Take a program. Read advice from experts. Practice your skill. If it's something interactive (like being able to talk to new business prospects with more ease), practice in front of a mirror and then eventually enlist a friend to help you with a bit of role playing.
Competence breeds confidence, so the more you practice something, the better you're going to feel about your ability to do it … and do it well.
Confidence Builder #4 – Take Action, Even When You're Scared
Courage is the precursor to confidence. If you want to be confident at something, eventually you have to do it; … even if you're unsure of the outcome.
When you take action, one of two things will happen (usually). What you do will work … and it will be a little easier to do next time. Or, what you do won't work, but you'll feel good for having tried … and it will be a little easier to do next time.
This works best when you approach doing new things with a learning mindset, rather than a success-or-failure mindset. If you look at something that doesn't work as a failure, that might make it harder to do in the future.
To avoid falling into that trap, whenever you try something new, spend some time thinking about what you learned … rather than dwelling on how it went.
Confidence Builder #5 – Work Out Regularly
Getting regular exercise plays a role in how confident you feel. There are a lot of reasons for this.
First, exercise releases confidence-boosting chemicals into your body. When you make exercise a part of your regular routine, you just have more of these chemicals floating around, which will make you feel more confident.
Confidence in yourself goes up when you follow through with something. So, each time you work out, you feel a little better about yourself, because you did something you said you were going to do.
Exercise also helps you sleep better, have more energy, and be more physically fit … all things that are tied to higher confidence.
Being confident is an asset for any freelance writer. If you're lacking confidence, the time to start building it is now. It takes time, but if you make a deliberate effort to increase your confidence using these five tricks, you'll find yourself feeling better about every aspect of your business.
This article, 5 Tricks for Boosting Your Confidence, was originally published by Wealthy Web Writer.

The Professional Writers' Alliance
At last, a professional organization that caters to the needs of direct-response industry writers. Find out how membership can change the course of your career. Learn More »

Published: September 12, 2018