8 Ways to Diversify Your Freelance Writing Income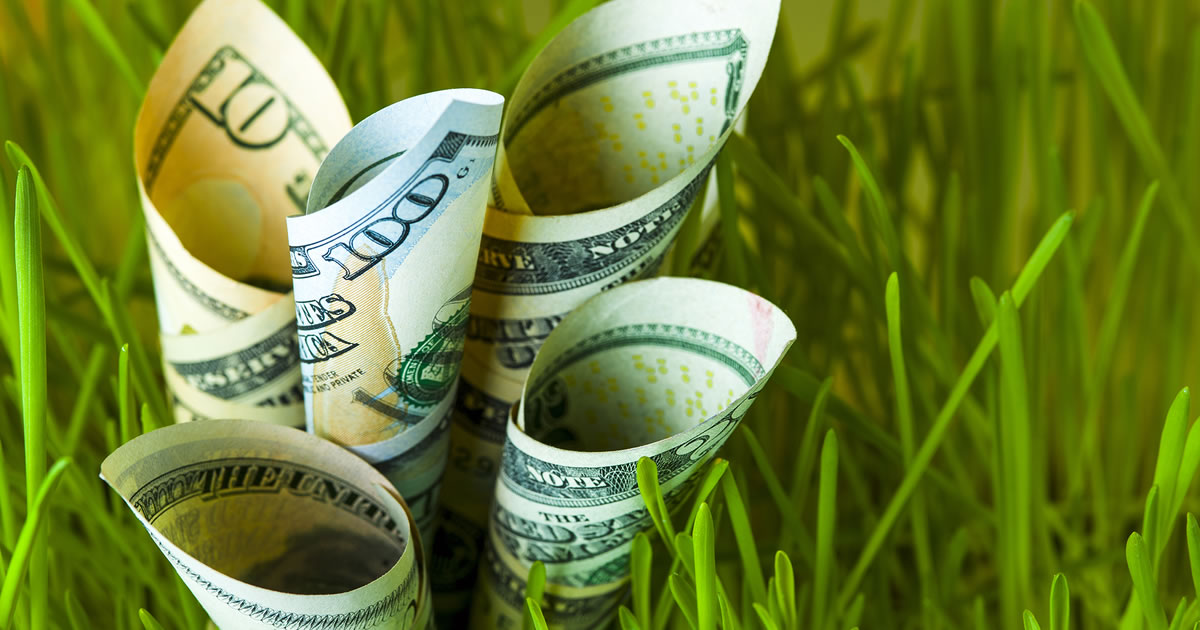 When you read the experts' biographies for Bootcamp, or online at AWAI, you can see they're all using a similar strategy …
They have several opportunities underway, offer different services, work with lots of different clients, and market themselves all the time. They understand how important it is not to "put all your eggs in one basket."
Why? Because, if your entire writing business is built on providing only one type of service — or working for only one client — it's not going to be very stable in the long run.
Start creating different revenue streams now, so they'll grow with you. It's never too early to get started. If you begin diversifying early, you'll build a secure business with steady income you can rely on.
Here are eight ways you can diversify your freelance copywriting career from the beginning:
1. Work with different companies and clients.
It's never a good idea to have only one client. Things happen. You may no longer want to work with that client, or they may not need your services any longer. If you maintain relationships with a number of different clients and companies, you're more likely to keep a steady and secure income stream, even if the work dries up from one of your clients.
If you currently have only one client, it's time to start looking for more. Here's a great resource to start with: Inside AWAI: 26 Ways to Find Freelance Writing Clients.
2. Start marketing your services and never stop.
Some writers will get a handful of paying clients and then stop marketing. They get comfortable working with just those clients. But, it's important to have a steady stream of new clients contacting you for quotes.
You don't have to accept every project that comes your way. As you find higher paying and more reliable clients, you can start replacing some of your lower-end clients.
Commit to telling people — in person and online — that you're a writer and provide services to companies in your niche. This is one of the easiest ways to market yourself, yet it's the most commonly overlooked.
3. Create a Money-Making Website.
Writing and building your own Money-Making Website is easier than you think. In fact, it can actually be a lot of fun — especially if you're writing about something you're passionate about. A Money-Making Website doesn't need to be about your writing niche. One of Nick Usborne's sites is all about coffee — and it's very successful.
4. Start your own e-newsletter so clients come to you.
An e-newsletter related to your writing niche is easy to create and email out to your clients and potential clients. This keeps you in their minds as someone who can provide services they're likely to need.
Plus, e-newsletters are a service you can offer to diversify your income. And, because clients will want to send an e-newsletter at least once a month, you'll have steady income you can count on.
E-newsletters are one of the best marketing tools for businesses all over the world — big or small. This means anyone selling anything (including writing services) can use an e-newsletter to make clients come to them.
5. Write content for yourself and other blogs.
Content marketing has exploded. In fact, 91% of B2B companies are now using it consistently. And, the myth that content writing, or writing articles and blog posts for websites, doesn't pay as much as traditional sales copy is debatable in today's market.
As you learn more about direct-response copy, you can write your articles like mini sales letters — calling the reader to take an action at the end. This will enhance your persuasive writing skills and your ability to charge more.
Plus, articles are a great way to get writing experience and bring in more clients. It's also a great way to build your reputation as an expert. And, as you write for other blogs and get opportunities to include backlinks, you're going to gain traffic to your own website.
To generate more income, you could write content for Business-to-Business companies, or become a Content Marketing Strategist for the Business-to-Consumer market.
6. Build your own e-book empire.
According to legendary copywriter and author Bob Bly, writing and selling e-books is the easiest, surest way to generate a six-figure writing income.
Bob has pointed out you can make over $100,000 a year in net passive income writing e-books. Once you've done the initial writing work, it takes very little effort to maintain a regular cash flow from e-book sales. You can probably do it working just one hour a day. And once each e-book is written and published, your profit margin is 100% passive income.
Plus, you can write about anything you please, which means you can choose topics you enjoy or want to know more about.
7. Be an idea person.
Your clients are very busy, so they don't always have the time to come up with their own ideas. Look for ideas you can pitch to them. If you show them the payoff, they're likely to use your idea and hire you to do it.
To find good ideas for your clients, look at what they're doing and how they could do better. Keep in mind … you need to tell them how your idea will help them reach their goals.
8. Offer more services to your past and present clients.
As you grow your writing career, it's easy to add more services. I started my career writing articles and autoresponders. Then, I added sales letters. And a Money-Making Website. Now I'm also offering other services like case studies, e-newsletters, web page copy, and video scripts — just to name a few.
Don't try to do everything at once, though — add new services as you're ready for them. Here's how: Review the projects you've done for clients in the past. Are there any recommendations you can make to get another project from them?
Maybe you wrote a landing page for a client, and they loved it. Do they have a good autoresponder series? If not, that's an opportunity for you to land another paying project! Go here to learn more about how to upsell.
There are many other ways to diversify your freelance income — but the above tips are just a few to give you a kick-start.
Keep your eyes open to lucrative writing opportunities — from job boards on AWAI to networking on LinkedIn. (Here's another resource for you to find Successful Careers in Writing.)
Finally, sometimes just letting the writing community know you're looking for opportunities can lead to some great writing jobs.
You just need to pick one idea to get started!
What are you doing to diversify your freelance income? Share your experiences with us in the comments below.

The Professional Writers' Alliance
At last, a professional organization that caters to the needs of direct-response industry writers. Find out how membership can change the course of your career. Learn More »

Published: September 27, 2018