Why Accelerating Change Spells Exploding Opportunities for Online Copywriters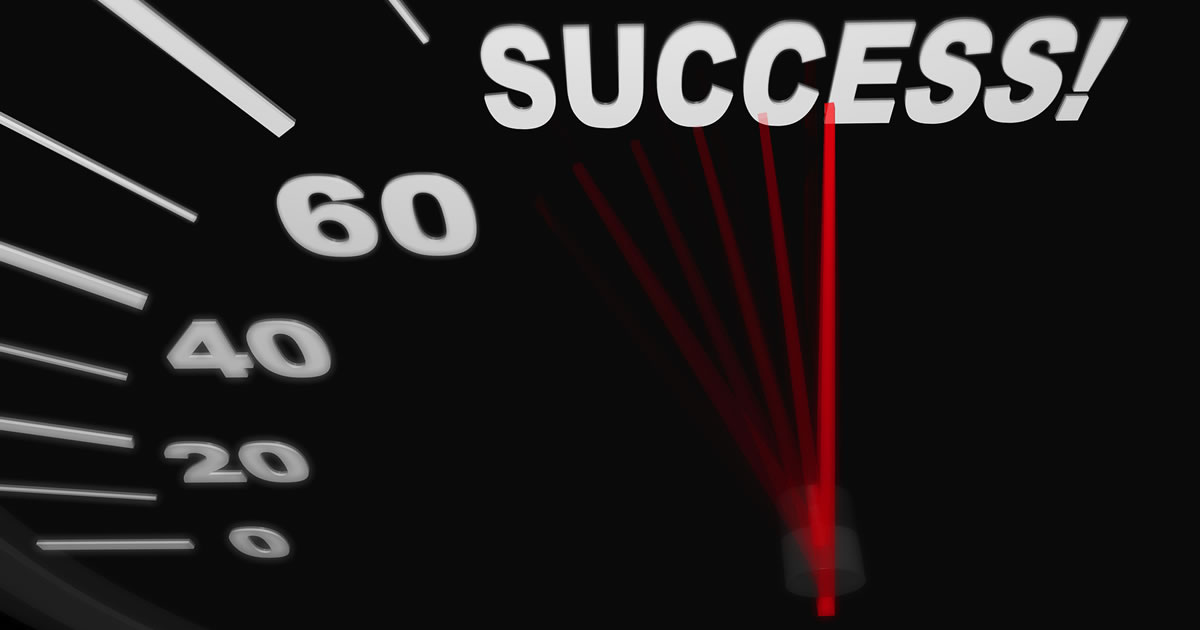 This is an incredible time to set up shop as an online copywriter.
Why?
Because we live in a world of accelerating change.
And that fast rate of change translates into an abundance of opportunity for new copywriters.
Let me explain …
I started out as a professional copywriter way back in 1979. That's right, I'll soon be celebrating my 40th anniversary as a copywriter!
Back in the early days, working at an ad agency, I was writing my copy with a pen on lined paper, and walking it down the corridor to have it typed by a secretary.
I guess I was one of those Mad Men!
But here's the thing. Back then, change happened at a snail's pace.
Actually, during my copywriting career offline — over a period of almost 20 years — writing print ads and direct mail, almost NOTHING changed.
Certainly not the technology of printing ads or printing and delivering direct-mail packages.
Everything stayed the same, year after year.
And the absence of change meant there was a big, fat limit on opportunity.
That limit on opportunity definitely impacted my career as a freelancer.
I first hung out my shingle as a freelancer copywriter in the mid-1980s.
And it was tough.
Freelance copywriting was barely a thing back then. Hardly anyone ever used freelancers.
How come?
Because nothing was changing.
And the absence of change meant that companies were well-served by their advertising agencies and their in-house marketing groups.
With nothing changing, and nothing happening to disturb the status quo, companies didn't need to hire freelancers.
Fortunately, that started changing in a hurry when the Web came along.
In a BIG hurry!
From zero to insanity in just a few short years …
First, companies had to get to grips with creating their first websites.
Then their first blog.
Then their first social media accounts.
Then — what the heck — here come smartphones and mobile marketing.
Texting apps? What? For marketing? Yikes.
After decades of nothing changing at all, EVERYTHING was changing … all at once! Over and over again!
And out of that chaos rose the most amazing opportunity EVER for freelance online copywriters.
The ad agencies and in-house marketing groups? Totally overwhelmed!
Suddenly, they needed the help of outsiders — freelancers like us.
And one of their BIGGEST needs was and is for trained online copywriters.
It's not just about change, it's also about growth.
Check out these figures from research company eMarketer:
"In 2017, retail e-commerce sales worldwide reached $2.304 TRILLION, a 24.8% increase over the previous year."
Look at that growth figure … In 2017, e-commerce sales had increased by almost 25% over the year before.
That's a HUGE rate of growth, and it's not slowing down!
Again … companies and their agencies just can't keep up.
They can't keep up with the rate of CHANGE.
They can't keep up with the rate of GROWTH.
They need outside help from freelancers.
And that's why the opportunity is so amazing right now for freelance online copywriters.
Just a few of the kinds of writing projects you can take on …
The scope of project types and opportunities is absolutely massive today compared to what it was in the days before the Web.
Here are just 17 of the project types you can choose as a freelance online copywriter.
Sales pages
Pay-Per-Click ads
Blog posts
Homepages
Order pages
Landing pages
Product pages
Welcome emails
Autoresponder email sequences
Online "advertorials"
Special reports and other "lead magnets"
Case studies
E-books
News releases
Online content pages
E-newsletters
Video scripts
And most companies need at least 10 or more of these projects handled for them. All digital marketing involves more than one moving part!
Let's pause and recap for a moment …
It's easy to take all this stuff for granted.
But we shouldn't. Because it's remarkable.
We have an accelerating rate of CHANGE.
An insane rate of GROWTH.
AND … an extraordinary abundance of writing opportunities.
That's amazing.
That's true abundance.
Everything is easier in a market of growth and abundance …
Like I said earlier, back when I began freelancing in the mid-1980s, there was no growth or abundance of opportunity.
I had to work hard to persuade companies that they would benefit from hiring me, I had to educate and push them.
That's not something you'll have to worry about when you kick off your own career as a freelance online copywriter.
Because right now, there is a massive and largely unmet need for freelancers.
Companies know they need your help.
They're looking for you, waiting for you to raise your hand.
It doesn't get much better than that!
Any questions or comments? Add them as a comment below and I'll do my best to answer them.

The Professional Writers' Alliance
At last, a professional organization that caters to the needs of direct-response industry writers. Find out how membership can change the course of your career. Learn More »

Published: September 7, 2018