Boost Your Confidence … Even When You're Just Starting Out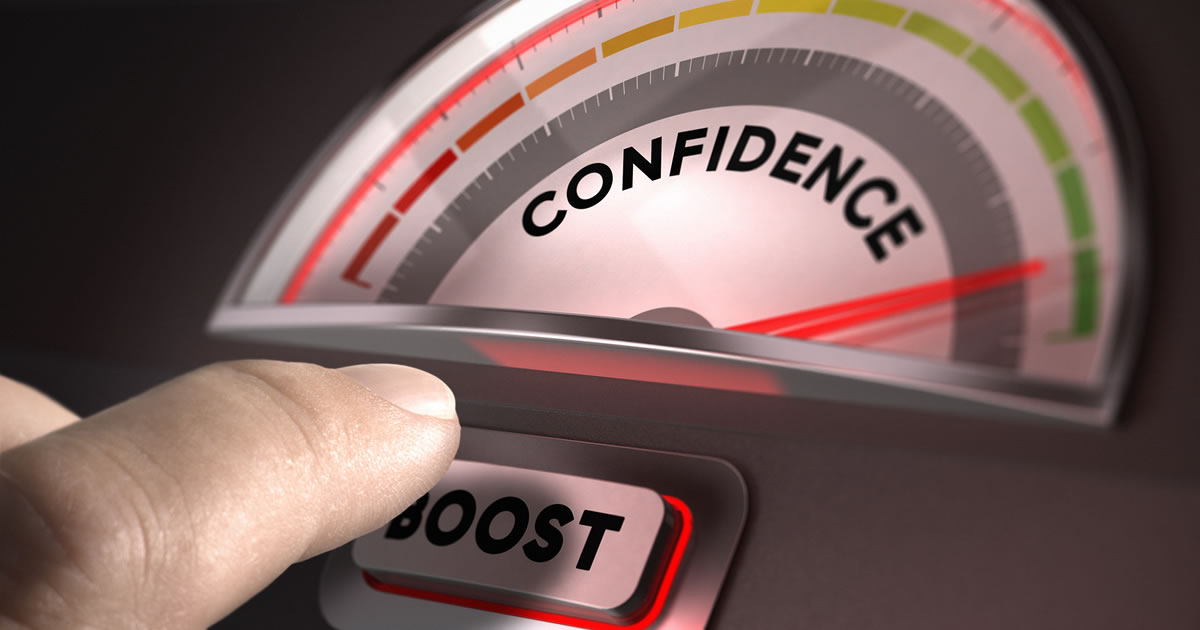 In my late-30's, I decided to take up salsa dancing. I found a studio nearby, worked up my courage to sign up for lessons, and showed up for my first class.
I was terrible. But so was everyone else.
Over the next couple of years, this group of beginners laughed and bumbled our way through the curriculum, slowly gaining poise on the dance floor.
It's no different when you start anything new. There's an awkward period when you're not sure what you're doing but you keep at it and slowly you get better.
When you decide you want the writer's life, there's an initial excitement. You're going to have flexibility! Freedom! Yet there might be a small undercurrent of fear too … can you do this?
Of course you can!
When you take the first step and the next, you're giving yourself the opportunity to build confidence and boost your self-esteem.
As Martin Luther King, Jr. said, "You don't have to see the whole staircase, just take the first step."
Don't wait for feeling "ready," imagine the next logical step from where you are now and take it. Maybe it's finishing a program or reaching out to potential clients. Whatever it is, you can do it. (And AWAI has the resources to help!)
Remind yourself it's common to have feelings of self-doubt when you start something new. That's because you're expanding your comfort zone. And it can help to have a pocket "cheat sheet" of confidence-boosting exercises you can pull out during those times when self-doubt voices are a bit too loud.
Need a Confidence Boost? Try This
1. Remind Yourself of How Far You've Come — What progress have you made in the past week or month? Study a new program? Did you attend a networking event? Reach out to potential prospects? Any of these count as progress. Aim to do something towards achieving your goal at least weekly. Daily is even better. Even 15 minutes a day will help you gain momentum.
If it helps, you can try a goal-tracking app to help you stay accountable.
2. Take on Your First (or Next) Writing Job — Whether you do it for a client, for work, or for yourself, nothing gives you confidence like having your first "win." And completing a writing job is definitely a win. Make sure you have a deadline, though, so you really do complete it.
3. Keep a "Nice Things People Say About Me" Folder — It might sound silly but if you're feeling low, reading the nice things people have said about you can give you a boost. Whether it's screenshots from Facebook, texts from loved ones, emails from colleagues, or client testimonials, they can give you a shot of confidence when you need it. I recommend keeping them in a folder on your computer for easy reference.
4. Practice Deep Breathing — Sit in a quiet space, breathe in for five and out for five. Then, breathe in for 10 and out for 10. Do this for at least 3 minutes. Focusing on your breath calms your mind if you're feeling antsy and it reminds you that you're in charge.
5. Practice Gratitude — You've probably heard that feeling appreciative will help you focus on the positive and it will. If you really want to experience the benefits, try writing a daily gratitude list of 5-10 things. If you make this a regular practice, it will take hold in your mind and help you focus on the good things in your life.
6. Practice Your Craft — Building confidence occurs because you put in the work. You may have heard that most "overnight" successes are 8-10 years in the making? That's because it's true. These people have been working hard all along and when the right opportunity came along, they were ready.
If you've decided to be a powerhouse copywriter, then you'll want to learn all you can about copywriting (start with The Accelerated Program) and human psychology and practice daily. The more you implement, the better you'll get. You'll improve even faster if you have good guidance like a coach, mentor, or community of support.
7. Set Achievable Goals — Too many people create goals without the proper foundation or guidance. Imagine signing up to run a marathon the morning of the event. You haven't run since you were a kid and you're standing there with a bottle of water and hope in your heart. Then, 20 minutes in, you have to give up.
Instead, commit to a smaller goal. You can achieve more than you think with consistent action. Even 15-30 minutes a day can help you move forward.
8. Give Yourself a Break — Most people are too hard on themselves. If you didn't achieve your goal, take a step back and ask yourself if it was too much too soon. You're not a failure if your first prospecting effort didn't result in a roster full of great clients. If you tried something and it didn't work out, ask yourself what you learned from the experience and how you can be better prepared next time. Everything is a learning opportunity. Get the resources you need and …
9. Don't Give Up — If I'd given up on salsa dancing because I didn't go from beginner to accomplished dancer in the first hour, I would have missed out on an activity I grew to love. Sure, it was frustrating at times, but with consistent practice, I improved.
Likewise with achieving your version of the writer's life. When you feel self-doubt, then applaud yourself because you're at the edge of your comfort zone. This is good news, it means you're stretching yourself. Learning something new. Adding another layer to your life.
Now that you know these confidence boosters, give yourself a pep talk and ask, what's the next logical step for you in achieving your goal? Is it getting more training? Start with one program and focus. Is it reaching out to prospects? If so, then do that. There are clients happy for you to connect with them. But you'll never know they're there, if you don't take the initiative.
Remember, you are capable. With every interaction, you learn something new and gain confidence. As you gain confidence, your comfort zone expands. As you expand your comfort zone, new experiences and opportunities show up. As you keep learning and building on past experiences, one day you'll look back and recognize how far you've come.
Do you have any questions about deciding what your next step would need to be? Share with us in the comments below so we can help.

The Professional Writers' Alliance
At last, a professional organization that caters to the needs of direct-response industry writers. Find out how membership can change the course of your career. Learn More »

Published: September 28, 2018