Get a Head Start on the Ultimate Writing Talent Equalizer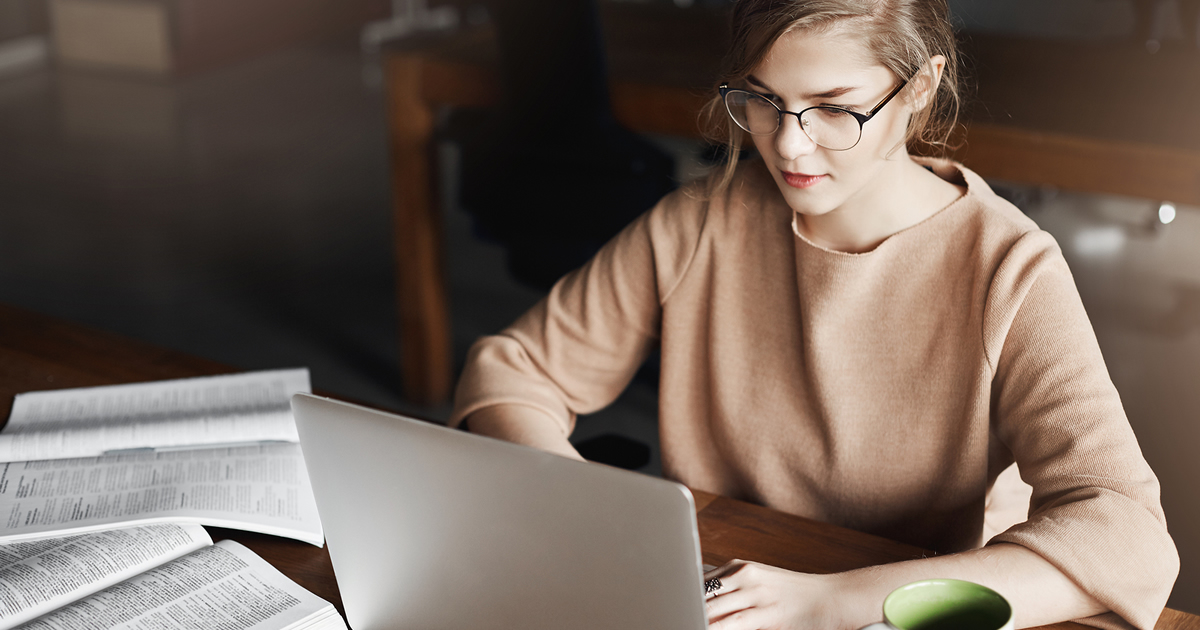 When I graduated high school, I was given a major academic award. It was something I'd been working toward for four years, and I was elated.
Emma, my roommate at the time (it was a boarding school), sat on my bed shortly before the awards ceremony. "I could have gotten this award," she said. "I just didn't try for it. But it easily could have been mine."
Her comment grated on me for years, and I was never sure why.
All these years, I figured Emma thought she was smarter than me. Which, true or not, isn't exactly nice to say out loud.
But the real affront was that she brushed aside all the hard work I'd put in for four years to even be in the running for that award. Looking back, I'm certain my big win had little to do with innate intelligence, and everything to do with putting in long hours at my desk, showing up for classes, and studying till the wee hours of the morning, month after month.
Emma thought she had the aptitude to win that award, and maybe she did. But she never put it into action. She didn't do the work.
On the flipside, there are writers in the copywriting world, in the AWAI world, and in the world at-large who might seem smarter than you.
Or they seem to have found a lucky break — maybe they know someone on the inside of the paid writing world, or they have marketing contacts from their old jobs.
Maybe they came from a comfortable situation … their kids are already out of the house, or they have a spouse who earns enough for them to live on.
It's easy to look at these writers and think, "Well, of course she's successful … she's related to so-and-so. He didn't start out with debt. She's just a born genius."
But none of those thoughts acknowledge the hard work that each person put in to get from where they were to the point where you notice them.
What you don't see on the surface could be years of nights spent at the computer studying writing principles, or the hundreds of promotions copied out by hand, or dozens of first drafts that got so marked up it looked like they were bleeding red.
Hard work is the equalizer. Regardless of where you started, with whose support, or how smart you are, hard work is a critical element of any moneymaking writing career.
By the way, if the idea of "hard work" scares you off, think of it simply as "the act of sitting at your computer, learning about writing, practicing that writing, and doing that writing."
So whether you call it hard work or simply the rewarding act of sitting and writing, just doing it is what makes the difference between ultimate copywriting success … and the opposite of that.
In other words, don't keep waiting for your lucky break. Put in the time, be proud you're doing so, and own that hard work.
With that in place, you can learn the copywriting secrets and get the encouragement you need by joining the Barefoot Writer Club.
Our riveting September issue includes an in-depth interview with successful copywriter Roberta Rosenberg, plus insight into the best writing path to six-figures, how to take a head shot that makes clients want to hire you, and so much more …
Go here now to read your September issue or click here to join the Barefoot Writer Club today.
Do you have any questions about getting a head start in this business? Share with us in the comments.

The Professional Writers' Alliance
At last, a professional organization that caters to the needs of direct-response industry writers. Find out how membership can change the course of your career. Learn More »

Published: September 24, 2018