Job Fair 2018 Is Now Open!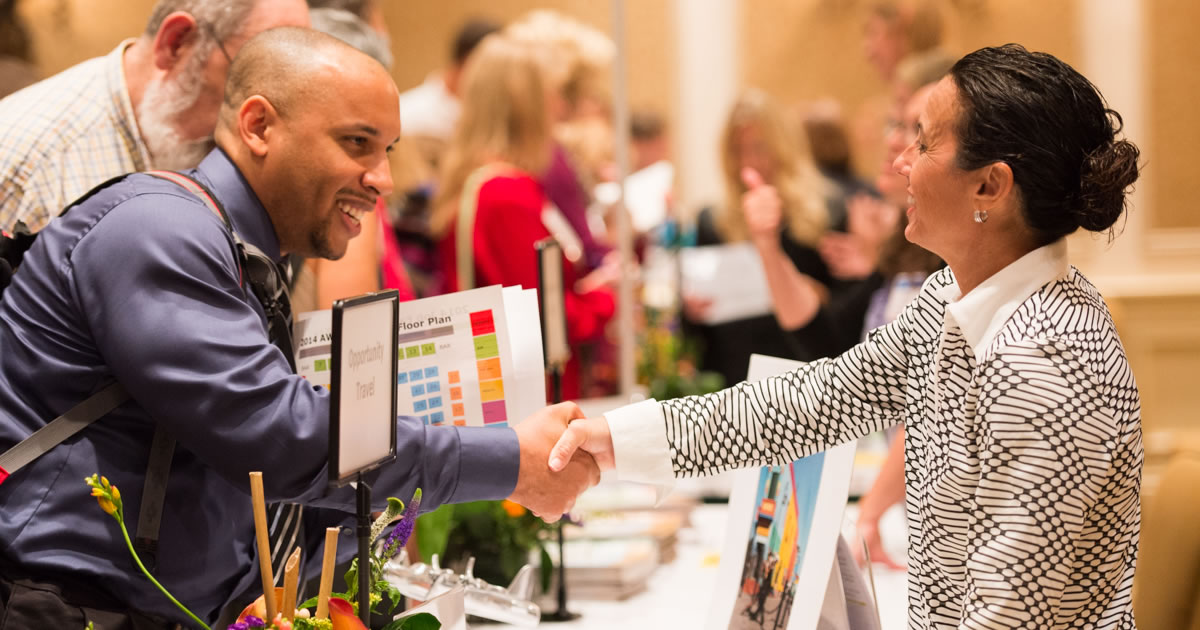 I am very pleased to announce that Job Fair 2018 is now open and The Agora Companies, the largest direct-response publishers in the world with sales of $1 billion per year, will be widely represented.
"We're looking forward to having a presence at Job Fair this year," said Jennifer DiFolco, Director of Talent Acquisition for The Agora Companies, "because we know that AWAI trains the writers we want to meet … writers who are willing to work hard every single day in order to become the best copywriters and marketers of their time."
Jennifer will be joined by Mike Vaughn, primary recruiter for Money Map Press, as well as representatives from six more Agora publishing divisions.
Mike is charged with hiring eight writers to join Money Map Press, and he told me, "at least four of those will be junior copywriters. I'm looking for writers with grit, confidence, and open minds. Writers who want to keep learning."
The Agora Companies have a long history of hiring AWAI-trained writers including, most recently, Jon Stoltzfus. A novice when he came to AWAI, he's now an experienced pro who had marketers in a bidding war for him to join their teams earlier this year.
Today, Jon is mentoring the front-end team of copywriters at The Agora's Charles Street Publishing, earning more than 3x his six-figure aerospace engineer salary.
Jon also will be at Bootcamp looking for writers to join him. And he'd be more than happy to talk to you about his journey and what his life is like today.
If you're coming to Bootcamp either in person or via live stream, you can get access to the full list of potential clients coming to meet you … plus more about what they're looking for and the projects they need you to write … on your Job Fair Member Page.
If you haven't registered yet, you can still join us via live stream by clicking here.

The Professional Writers' Alliance
At last, a professional organization that caters to the needs of direct-response industry writers. Find out how membership can change the course of your career. Learn More »

Published: September 27, 2018