The 4 Keys to Getting Hired to Write B2B Content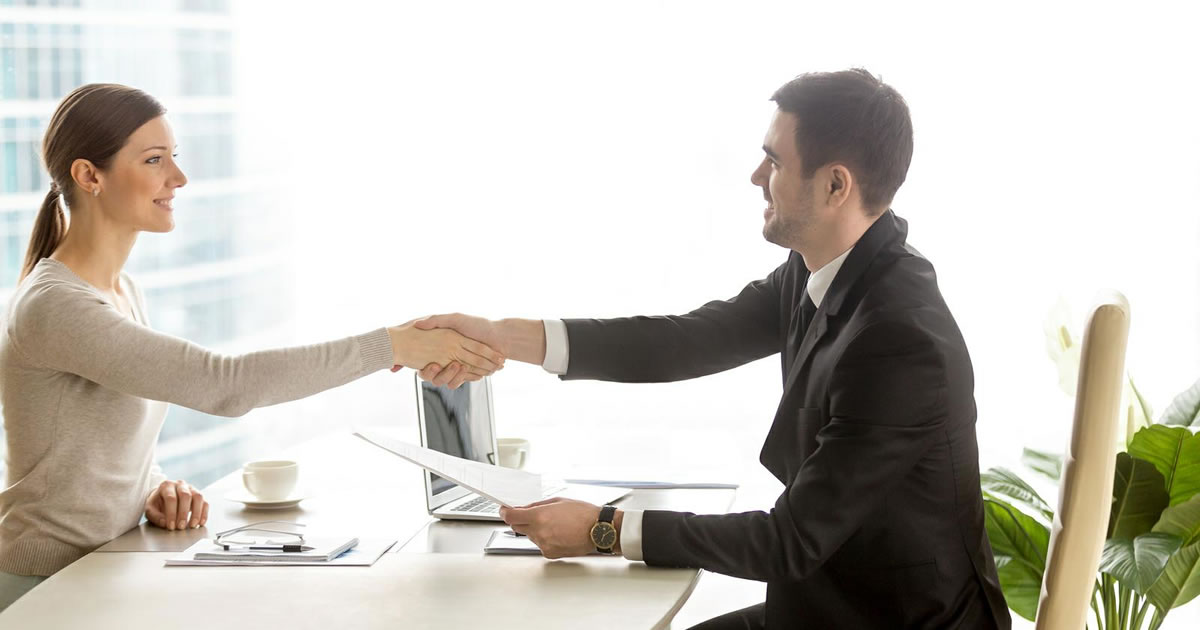 I've met many writers who have everything they need to write content for companies. Everything except one elusive ingredient: self-confidence.
"But I've never written an x, y, or z," they worry. "Who's going to hire me to write for them?"
I've looked at that question from both sides now: from hiring dozens of writers for companies, and from getting hired to write for close to 150 different companies large and small.
And today, I'd like to pull back the curtain and reveal how most B2B marketing people think when they go about hiring a content writer.
I've found there are four basic keys to getting hired. Nearly all clients look for these. And the great thing is, you're in control of all four.
1. Knowledge
The most precious kind of knowledge you can bring to the table is familiarity with the client's domain, industry or vertical market.
For example, some domains include finance, insurance, retail, tech, transportation, and utilities. Within utilities, there's electricity, oil and gas, and nuclear. Within electricity, there's coal, gas, hydro, and renewables. The closer your specific knowledge lines up with the client's business, the better.
When you know the vertical, you already know the players, the issues, the acronyms, and the jargon. When a client gives you a project to write, you hit the ground running. You don't need any hand-holding or basic remedial instruction. You don't ask any newbie questions or embarrass them during conference calls.
Clients love that.
And in my experience, knowledge of the client's industry trumps everything else.
You can gain this by working in that industry, by studying that industry, and by following the news about that industry. And you can prove your knowledge in a quick chat with a prospect.
2. Experience
The next thing every client looks for, naturally enough, is writing experience.
After all, they won't hire a babysitter who has never looked after any kids. They won't hire a contractor who has never built anything. Why would they hire someone who has never written anything?
Ask any established writer, and nearly everyone will tell you: They got some experience writing before they started getting hired by clients. Some wrote for their college newspapers. Some wrote their own blogs. Some wrote fiction. But everyone wrote something.
A client wants to hire a writer who's already written the same format they need, from blog posts to white papers. If you don't have that, show them a proven track record of writing something.
For example, I hired a film reviewer at a newspaper because he brought in a fabulous short story — and I could tell that he could write up a storm. I hired a playwright to write a handbook that was mostly discussion between two people because I could see that he could write believable dialogue.
Beginning writers often ask what to do when they have no samples. The answer is pretty basic: To get experience writing, start writing. To get samples, write some.
Don't wait for permission. Just start. Write every day, every chance you can get, about anything you care about. Write content for free a few times to get some samples. Study, practice, and learn how to write. Then think about getting paid.
3. Attitude
This is 100% under your control, no matter what your domain knowledge or writing experience is.
Every marketing client is looking for some spark of life in you. They're looking for you to show some enthusiasm about their project, their company, and their industry.
So be positive. Be engaging. Laugh a little. Listen. Establish that you're easy to talk to and easy to work with. Don't brag about yourself. Get them talking about themselves.
You might achieve this with some small talk. Ask about the client's location, education, or a company they worked at — the kind of things you can find out on LinkedIn. A prospect is just another person, so talk to them like a person.
When I was starting a weekly newspaper, I went to see a bank manager about getting a line of credit. I was nervous, but that made me bubbly. I was talking a mile a minute about my dreams for the paper.
"Well," he said, "You certainly are enthusiastic about your idea!"
"Who would borrow money for something they weren't excited about?" I asked.
"You'd be surprised!" said the banker. "A lot of people drag themselves into my office like they're going to a funeral."
Don't be like that. Even if you have to fake it a little, even if you're so nervous you want to throw up, put on a happy face and be positive. Soon enough, you won't have to fake it anymore.
4. Luck
Call it what you will: Being at the right place at the right time. A chance encounter, online or off. Even personal chemistry.
Years ago, I knew a graphic designer in Toronto who had three dozen clients he'd worked with over the years. Every day, he called up one or two to shoot the breeze or set up a lunch. And every few days, someone would tell him, "I was just thinking I need a designer!" And he'd land his next project.
You know what they say: To make your own luck, get to work.
Build your network. Be prepared with a snappy answer when someone asks what you do for a living. Always carry some business cards. Put yourself out there.
Most of all, get your web presence going. And then use your web presence to showcase the three other factors — your domain knowledge, your writing experience, and your positive attitude.
You're in control
For a client, the ideal is a writer with all four factors in their favor. That writer will get hired in a jiffy. That does happen sometimes, but not always.
More likely, a client has two or three writers to choose from, and they have to weigh up a mix of these factors.
The good news is that all four of these are in your hands:
You can learn about any industry.
You can gain experience writing, even before you have any clients.
You can always keep a positive attitude.
You can even "make your own luck."
So please, don't think no one will ever hire you to write B2B content. Instead, give them four good reasons why they should.
Do you have any questions about these four keys to getting hired? Please share with us in the comments below so we can help.

Crash Course in B2B Content
Dive into the lucrative world of B2B content writing. Expert Gordon Graham will show you the top 12 content types in high demand by B2B firms and how to complete each one like a pro. Learn More »

Published: September 14, 2018