There Has NEVER Been a Better Time to Make Good Money as an Online Copywriter. Not Even Close!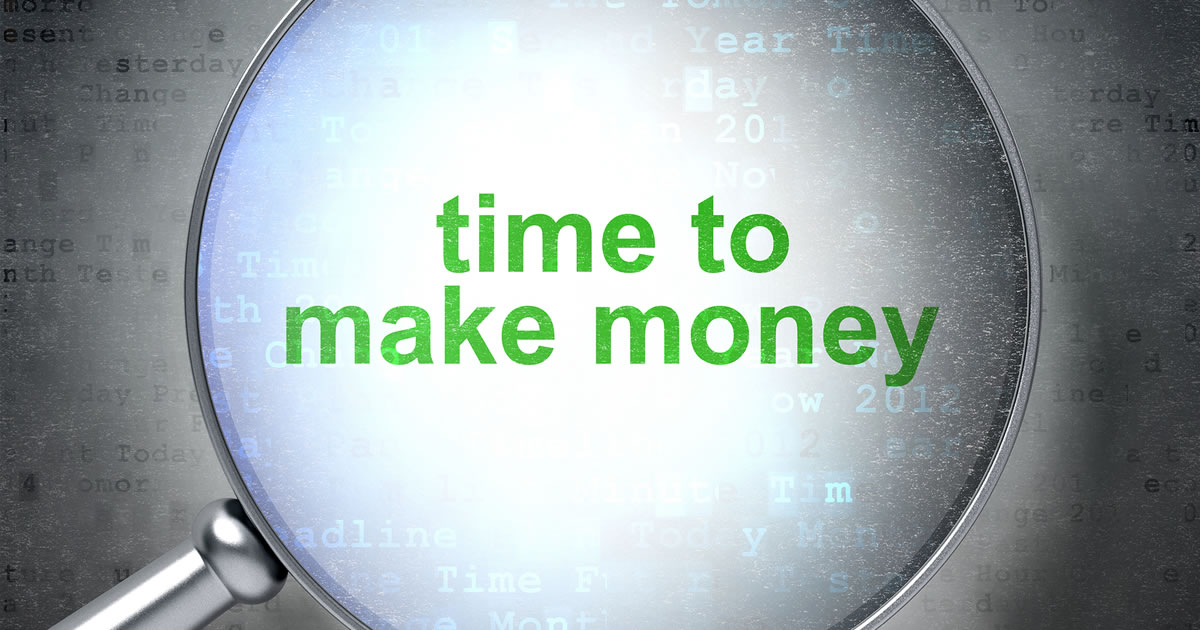 I'm guessing you do some of your shopping online. Almost all of us do.
We buy books online. Maybe clothes too. Or items for the home and garden.
Perhaps you've also booked and paid for a flight, hotel reservations, or even a whole vacation online.
And don't forget entertainment services like Netflix and online games.
If you have a smartphone, maybe you have ordered an Uber, or food delivery. Or you listen to music via a Spotify subscription.
The point is, more and more business is moving to the Web and mobile devices.
Check out these figures from research company eMarketer:
"In 2017, retail e-commerce sales worldwide reached $2.304 TRILLION, a 24.8% increase over the previous year. Mobile was a key factor, as m-commerce accounted for 58.9% of digital sales."
That's right … add us all together and we're spending trillions of dollars online, and over half of that through our smartphones!
And look at that growth figure … In 2017, e-commerce sales had increased by almost 25% over the year before.
That's a HUGE rate of growth!
And that's not even taking into account all the money that companies spend on selling to other companies online.
What does this mean?
It means there is a massive opportunity for writers online, right now!
Those trillions of dollars in sales don't just happen out of the blue.
EVERY one of those purchases happened because someone like you or me wrote something.
Maybe a sales page, or an email, or a blog post, or a video script, or a newsletter.
The point being, sales don't happen without writers. They can't! A product or service has to be described in some way. And often, we need to write persuasively, to encourage MORE people to buy.
Sit back and try to picture this in your mind …
Think about all those trillions of dollars in sales.
There was a writer behind EVERY one of those sales.
And when you get massive growth — 25% a year — you get a corresponding growth in the demand for trained writers.
THAT'S why I said there's never been a better time to make good money as an online copywriter.
We're in demand!!
And there's in-demand writing work for EVERY kind of online writer!
If you think you going to fall in love with being a direct sales copywriter online, that's great.
If you think you'd do better with a more editorial style of writing, that's great too.
Or maybe your passion is going to be focused more on writing scripts for video. Perfect timing … the demand for that is exploding right now.
Want to write for social media? Also in demand.
Right now, there is a huge demand for writers online, REGARDLESS of your own writing skills and preferences.
So, how much CAN you make as an online writer or copywriter?
To answer that, we have to be clear about what stage you're at.
After a year or two or three, you could easily be making six-figures writing online.
But let's dial back the expectations a little and look at what you could earn on a variety of projects during your FIRST year.
These are just broad estimates, because different companies pay different amounts.
So … a rough estimate, during your first year.
Writing one online sales page … $1,000 to $2,500
Writing one sales email … $250 to $1,000
Write one e-newsletter issue … $450 to $1,250
Writing one post for a company blog … $150 to $450
Keep in mind … these are typical fee ranges for just one item.
Let's look at the lowest figure there … $150 to write a blog post.
Not exactly a king's ransom.
But what if that company needed a new post, five days a week? That's 20 posts a month … worth a total of $3,000 a month.
Now, let's say you land just two clients looking for five posts a week.
Do the math and you're earning $72,000 as an online writer during your first year. Not too shabby!
And remember, we got to $72,000 by taking the LOWEST number on the list. Do the same math for writing emails and sales letters and the numbers get REALLY big.
This is an extraordinary opportunity for anyone who likes to write.
There has literally NEVER been a time in history when commerce has exploded across a new medium with such speed.
The growth of commerce online is huge … almost 25% a year.
The numbers are mind-boggling … counted in trillions of dollars.
And ALL that commerce is facilitated by the work of writers and copywriters like you and me.
Truly, it's an incredible time to be a writer.
It's absolutely the ONLY time in history when so many writers could all make such a good living doing what they love!
If you have any thoughts to share or questions to ask, leave a comment below and I'll try to answer!

The Digital Copywriter's Handbook
Learn how to become an in-demand online copywriter for companies big and small. Online copywriting expert Nick Usborne shows you how to write web copy that converts. Learn More »

Published: September 5, 2018