Three Simple Secrets for Selling Anything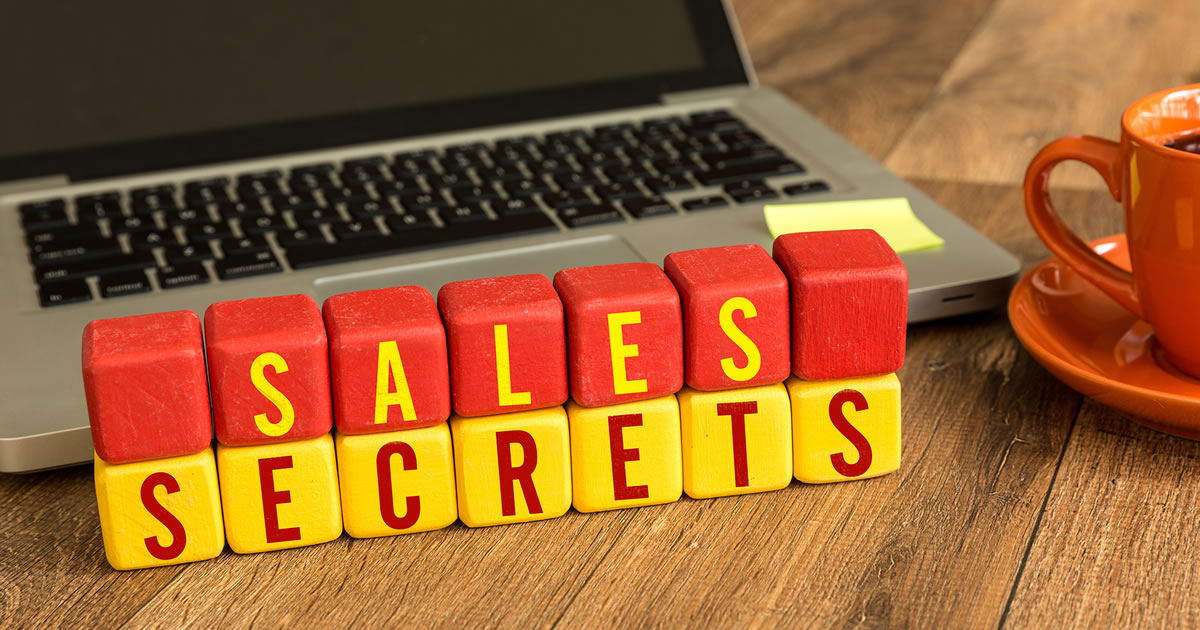 Not so far back in time, I was invited to a private seminar given by a guy you may know, Oren Klaff.
Oren is the guy behind a book you should read, Pitch Anything. And if you have read it, read it again.
When you do, you'll see that Oren is a fan of the idea that all selling targets what some call the "lizard brain" or as Oren himself calls it, the "Croc Brain."
The idea, to review, is that from our side of the mirror — the selling side — a pitch comes together with the help of your more logical mind, the neocortex.
Which, of course, is understandable given the number of puzzle pieces any good sale has to assemble and organize.
However, that's also a problem when you realize that it's NOT the logical brain you're targeting in your buyer.
Your buyer, busy and awash in a mix of anxiety and desire as he is, is operating with his "Croc Brain."
So how do you reconcile the two, selling FROM your logical mind TO the more emotional, visceral side of the buyer?
Says Oren, you need a tool he calls "SEEP," which is the first of three secrets from his book that I'll share today.
SEEP stands for …
Simple messaging, so it's easy to process.
Emotionally charged, so it's memorable.
Elevate your own status, so they'll pay attention.
Pull back at the end, don't seem desperate.
When Oren presented this to us during our closed-doors seminar, he went on to explain that, to gain attention in a pitch, you must first seize the position of power.
That has to be instant, hence the "S" for keeping it simple and quick to process.
It also has to disrupt your listener's patterns, even to the point of being unsettling because that forces your target buyer to pay attention.
That's why your message needs to be emotional and different from anything he's already heard.
Next, he clarifies, remember that, whereas your midbrain is for social situations and their meaning …
And your neocortex is there for logic, artistic expression, and other highbrow stuff …
The "Croc Brain" is mainly there to determine if something is a threat or an ally, so it asks when it encounters stuff …
"Is it dangerous?"
If it is not, it says … ignore this.
"Is it boring?"
If it is, it again says … ignore this.
"Is it new?"
If it is, summarize it and send it up … but, and this is also important, not if it's a problem that might not need solving, because it doesn't want that either.
It's in those phases that you're establishing your trust and authority (by not being threatening, by not overselling, and by also standing out above the crowd).
So that's your first secret to remember, "SEEP."
Here's another, also from Oren.
And again, along the same lines.
There are, he says, two kinds of cognition at work in your readers.
One is what he calls "cold cognition." This is the part of their lives where THEY are the ones analyzing and problem-solving something. Meaning, where they're aware of a problem on a logical level.
And then there's what Oren calls, "hot cognition." This is where want and desire and other emotionally rich forces are driving the train.
No surprise, but here again, Oren says you want to aim for the "hot cognition" drivers. That is, aim for the things your prospect FEELS something about rather than what he THINKS something about.
And finally, one more tool for taking a message you cooked up in your neocortex, and reworking it so it can appeal to the "Croc Brain."
And this again is a formula, one Oren calls "STRONG" …
S — Set the Frame
T — Tell the Story
R — Reveal the Intrigue
O — Offer the Prize
N — Nail the Hook Point
G — Get a Decision
The "frame" is your subjective view of the world. It's the emotional context.
Says Oren, when you collide with somebody who sees the world in a different view, a "frame battle" occurs. And the one with the stronger frame absorbs the weaker.
Here's the thing: Everyone holds a frame, whether you realize it or not.
In order to dominate, you need to know the frame you're dealing with and come across as stronger.
Confidence in what you're offering and just enough explanation seems to be key. Just as important though, is that you want to make sure you don't sound needy for the sale.
After all, how can a prospect feel that what you're selling is more than worthwhile … if you don't seem to believe that yourself?
Most of the rest of "STRONG" explains itself. Revealing the intrigue just means that you need to make sure your sales pitch surprises prospects with an extra "twist."
That is, take the part the buyers will already be interested in and turn it up a notch, by making it even more "new."
When he says "nail the hook point," he just means make sure you set that hook. Identify the part you expect them to find most important and revisit it with vigor throughout the pitch.
Other tips I jotted down …
1) Introduce yourself with only enough details to establish credibility. Don't list every accomplishment. Maybe one very big one and 1-3 others.
2) Present your Big Idea, make it clear at the outset what you're proposing, whether that be a benefit or a prediction or what have you.
3) As early on as possible, get their attention. Do this by combining desire and tension. That is, dangle a prize but also show the threat of consequences (e.g., what's coming, what they stand to lose, urgency … ).
4) Plus, remember to tease a "secret" sauce that suggests an advantage nobody else has.
5) When you're showing the value in what you're selling, focus on both budget and potential growth, but remember that anybody can be optimistic about growth. More difficult is to prove you can do it for minimal cost, financial or otherwise (e.g., show how it's easy and a bargain, compared to the payoff).
6) Again, while you never want your sales pitch to be boring and unenthusiastic, also do not, not, not … be needy … don't beg for the deal. Offer it and let them see it as incredibly appealing, let them come to you.
So there you have it, three tools to help you pitch anything to anybody … plus a little extra.
(This article was originally published in John Forde's Copywriter's Roundtable. You can sign up for his newsletter today for free and receive $78 worth of free gifts for new subscribers!)

The Accelerated Program for Six-Figure Copywriting
Turn the ability to write a simple sales letter into a successful freelance career. Find out how you can make a six-figure income working from anywhere you want as a direct response copywriter. Learn More »

Published: September 3, 2018