Video:
AWAI Presents:
2019's Most Anticipated Copywriting Event …
Experience the One Event that Can Literally Launch Your Copywriting Career in 3½ Days
May 14 – 17, 2019
Super Early Bird Price – Save Over 60%
Get Details & Reserve Your Spot Now!
Get $25,000 of Training for $1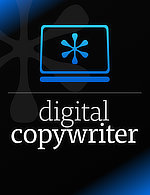 Right now, you can access over $25,000 worth of training webinars — along with templates, pricing guides, invoicing tools, "how-to" videos, and much, much more — to help you launch your paid web-writing career.
Wealthy Web Writer has everything you'll need to become a paid web writer.
And during this 30-day "test-drive," you can get access to the entire site for just $1.
Launch your paid web writing career for $1.
Published: October 20, 2018