Unlock the Secret to Achieving Your Writer's Life with This Simple Self-Audit Technique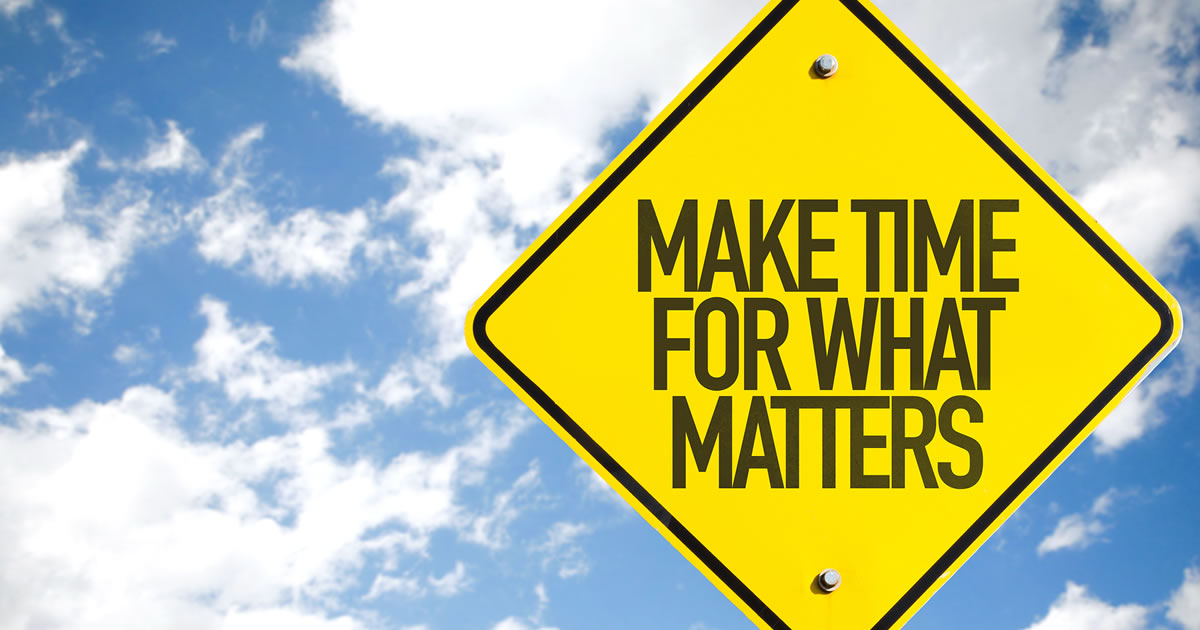 I get it. You have a little fear deep inside yourself about writing for a living.
Perhaps a better way to describe it is as insecurity. But, no matter whether you call it fear or an insecurity, it is stopping you dead in your tracks.
The good news is, you're not alone. Many people feel this way: Welcome to the club.
For almost 20 years, I've been a life and business coach. And I've come to realize that doubt kills more dreams than failure ever will. I said this same thing on stage at last week's AWAI Bootcamp.
And I could see a lot of people nodding in agreement. But there's another roadblock I didn't mention, one that is equally destructive to your career.
This roadblock also happens to be the second most pervasive thing that people tell me when it comes to making progress: time. Specifically, not enough time.
You have probably said, "I wish I had more time" to yourself often. Or when someone asks how you are doing you respond, "Just busy … I wish there were more time in the day."
As a coach whose job it is to push people to succeed, I simply don't buy into this "not having time" thing. You see, saying you don't have time to do something that could change the trajectory of your life in deep and meaningful ways … well sorry, that doesn't fly with me.
Fortunately, I have a solution. Several years ago as I was pondering how to help people I work with get around these two above roadblocks of fear and not enough time, I came up with an acronym that addresses both in a way that helps you examine or audit where you are in your career.
While I am not a coach who often uses buzzwords to solve problems, I do believe that this one in particular may spark some deeper thinking on your part. Thinking that could lead you to take action, which is key to making changes that get you where you want to be in life.
Maybe not so ironically, the acronym is T.I.M.E. Let me break it down for you as it relates to the above two roadblocks.
T = TRUTH
I want you to be 100% truthful with yourself. I mean brutally honest with yourself. Do you really not have time to write more or take an AWAI program? Or are there things you are spending time doing right now that are not serving you well?
What are you scared of? I ask this because often what you are scared of is the unknown. I've found that people create narratives in their head that they aren't capable of doing something but have no concrete proof that is the case. The unknown is a beast and brings with it a ton of fear. The only way to get clarity is to discover what it is you are afraid of and then take action and see the results.
The point here is the truth, or rather your truth, will give you a true starting point.
I = INTENTIONALITY
Plenty of people make goals that they never meet. But very few people, in my opinion, approach every day with intentionality. I believe when you are rooted in specific intentions that things often come to fruition for you. What this means is you have to be more purposeful and deliberate with your thoughts and actions.
And what drives this is the M …
M = MEANING
Last year on opening night of Bootcamp, I asked the crowd to raise their hands if they had a defined vision of their writer's life. Only about a third of the room raised their hands. Your juice, motivation, or whatever you want to call it will come from being rooted to something meaningful. That means creating some sort of vision for your life. For instance … Do you want more time and what exactly would you do with that time? More money? And for what exactly? In what ways would a writer's life fulfill you? You have to give this some real thought and then you have to write it down.
Now that you have meaning, now you can start each day with intention. This is what ensures you are moving towards your version of the writer's life.
E = ENTITLED
This word has been given a bad rap these days but at its core, it means having a belief that you are deserving.
Problem is, some of our fear comes from feeling as if we don't deserve a better life. And it's that kind of thinking that holds you back from achieving what you want in life, especially the writer's life.
You see, we have to believe that we are deserving of the vision we create for ourselves. I get that this may sound "fluffy" for you, but believe me, it is at the root of your future success … however you define your success.
Now that you know what T.I.M.E. means, it's your turn to put it to use. Do an audit on yourself … A gut-level assessment on where you are as it relates to your time, belief in yourself, and defining your vision.
Many have said that the truth will set you free. I believe the truth will put you in the right mindset, put you on the right path, lead you to the right course of action to take, and guide you in intentional activity towards your writer's life.
Think of today as the first day of the rest of your new life. It's now time do something with it that will eradicate the unknown (fear) and maximize your time.
And then do more of it tomorrow. Because when you do, you'll live a life filled with intention, meaning, time, and truthfulness.
Do you struggle with having enough time? Let us know in the comments below so we can help.

The Professional Writers' Alliance
At last, a professional organization that caters to the needs of direct-response industry writers. Find out how membership can change the course of your career. Learn More »

Published: October 23, 2018