Control Your Mind, Control Your Writer's Life in Just 20 Minutes a Day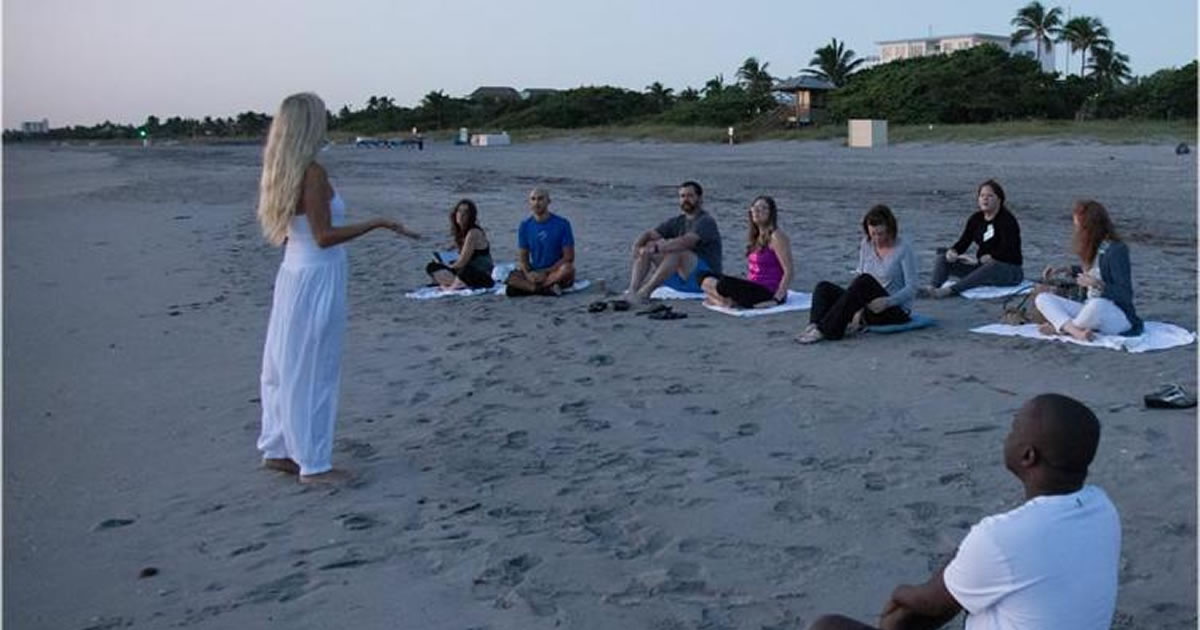 It's all in your head …
Telling you that you can't write that article, or worse, maybe you can't write at all.
Everyone has negative thoughts, those little demons that try to sabotage our best efforts.
Mostly, they are not true, but we sure do believe them at times.
True or not, they can control your life and affect you on every level of your being.
I became interested in this topic of how the mind works at a very young age. It started when I heard the old axiom that we only use 10% of the brain. I often wondered about the other 90%. Where was it? Why couldn't we use it?
And most important, what if we could tap into it?
In my twenties, I stumbled into an authentic yoga class. Not anything like the American version we see so much of today. This was the ancient stuff, the yoga that only does physical postures so you can comfortably sit and meditate. At the time, I was a writer and actress in New York City, going about 100 miles an hour in every direction.
I sort of crashed into the class, thinking I would be working on toning my muscles, but what came to pass was something else entirely. Something truly remarkable. It provided some of the answers I had been looking for since childhood.
Now I admit, I wasn't really interested at first. I thought it was too "woo woo" for me. I resisted for quite a while in fact, but they kept promising such amazing results. "You'll relax more," "you'll sleep better," "you'll be a better writer," "you'll learn lines quicker." How could all that be true?
"Don't believe us, just try it!" The teachers told me I would be able to do things with my mind I never knew were possible. The technique was deceptively easy. Anyone could learn it in less than an hour. So, I decided to give it a try.
Who knew sitting and breathing and watching your breath for five minutes could be so hard? My mind raced, I doubted I was even meditating. Even just closing my eyes seemed hard!
But I stuck to it, and finally: Eureka! One day, I actually experienced a moment of true peace. I remember it vividly. A moment of no stress, no racing thoughts, a sensation of floating, of well-being and great clarity. It didn't last long but once I felt it, I wanted more.
Best of all, I started to notice changes. They were subtle at first, sleeping better, settling down to write more easily, even my tennis game improved. I could focus better at everything I did. My teachers were right, it worked. I wanted to know why.
I learned the reason why babies' heads are so big is because most of the brain is fully intact at birth. Then I learned about brain pathways. We can see by scanning the newborn's brain there are no pathways connecting the parts of the brain. Between birth and six years of age, the primitive pathways are established. Between six and 12, another layer of pathways is formed.
After that, everything slows down. That means essentially that the way you view the world between zero and 12 is often the way you're viewing it at 30, 40, 50 and beyond. The crazy part is, we don't even know we are doing it.
Even what we believe to be our innate personality traits might not be innate at all but rather a pathway of belief.
When we meditate, we create a new pathway, allowing us to control the mind. We can now tap into our intuition and perhaps deeper and more soulful truths.
The effect is that you feel so much more in control. The demons may still arrive but they can't take over. Everything becomes more organic, more effortless, because you are more in touch with more of you. Emotions are easier to manage, obstacles become something to ponder. Best of all for writers, it allows that creativity to flow.
This calmer, clearer approach to life eventually affects everything you do. Even what and how much you eat, how you take care of your body, how do you do your work, how you respond to emotions.
This meditation technique so influenced me that when I went back to school and became a licensed therapist, I soon realized teaching my clients meditation was more important than almost anything else I could do with them.
I took a course in hypnosis. I was surprised to learn the technique was very much like the meditation technique I had been practicing for years. I embraced hypnosis immediately and started experimenting by putting hypnosis, meditation, and therapy together, which I call HMT for Hypnotic Meditative Technique.
The effects were immediate and profound. Clients found relief from their issues much more quickly and the results lasted. After decades of working with HMT, I was approached by Katie Yeakle of AWAI.
After attending my first AWAI Copywriting Bootcamp, we talked about creating a program specifically designed for writers using HMT.
Being a writer myself, I knew exactly what the mind throws at you when you get an assignment. I took my HMT and created a course specifically for the challenges writers face.
No matter how distracted your mind is, if you commit yourself to practicing this technique for 21 days, 10 minutes a day morning and evening, you will begin to experience your mind in a new way.
After 21 days, you can repeat the program or just practice day one of the program every day. Then, when you have a specific issue you can return to the daily meditation that addresses that issue.
There are no words to adequately describe this shift that occurs within the mind and ultimately your life. But just in case you don't believe me, let me leave you with the same words my teachers said to me, "Just try it! It works."
Have you tried meditation in the past? What was your experience like? Share with us in the comments below.
Editorial Note: Whether you've tried and failed, or never even considered meditation, I encourage you to check out Annette's program, Accessing the Writer Within: A 21-Day Journey to Unlocking and Unleashing Your True Writing Potential …
I was never able to meditate until I found Annette. And now it's part of my daily routine.
With her twice-daily meditations for writers, you'll immediately start to enjoy better creativity, greater productivity, bigger success, and more happiness.
But don't believe me … just try it! ;)

Accessing the Writer Within: A 21-Day Journey to Unlocking and Unleashing Your True Writing Potential
With these twice-daily meditations for writers, you'll immediately start to enjoy better creativity, greater productivity, bigger success, and more happiness. Learn More »

Published: October 19, 2018