Four Secrets Profitable Freelance Writers Use to Generate Income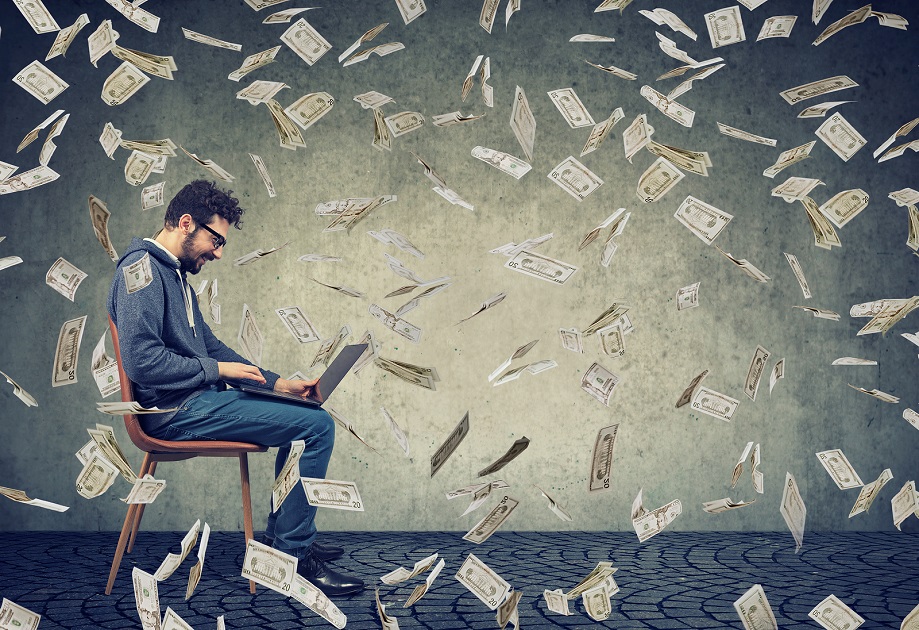 "If you wrote something for which someone sent you a check, if you cashed the check and it didn't bounce, and if you then paid the light bill with the money, I consider you talented." ― Stephen King
Writing comes easily to most freelance writers who haven't yet reached their desired level of success. That's not what's holding them back.
Instead, it's the business aspects of their chosen career. They struggle with finding ways to turn their writing skills into a decent income.
Building a successful business depends on how you conduct yourself day-to-day. Adopting a few commonsense practices can make all the difference.
The secrets to making money as a writer may sound obvious, but the truth is far too many writers overlook them. That leads to frustration and discouragement.
If you want to start earning a consistent income as a web writer, you need to focus on a few fundamentals and then build yourself up from that.
Let's talk about it.
Get More Focused
This may sound like generic advice, but harnessing your ability to focus is actually one of the best things you can do for your writing career. It's difficult to make it if you don't have the ability to focus when you need to.
The thing about freelance writing is … to earn an income you have to land clients, complete projects, and manage your business. There are productive actions you can take that help you achieve these things. And, there are plenty of ways to keep busy that don't yield any results at all.
Keep in mind only your productive effort will translate to real results. To put it another way — the more real, actual effort you put into your business, the more you'll get out of it.
To be productive you have to isolate yourself from distractions when the time comes to work. Try your best to keep your head in the game, and remember that the majority of the money made in this industry is made during business hours. So, try to avoid the trap of "staying up late to write," unless you also work a day job and have no other option.
Here are a few more practical tips for leveling up your powers of focus as a writer …
Be careful with social media! It can be a valuable tool, but also a draining time-waster.
Give yourself scheduled breaks, but also force yourself to keep working in between them.
Work and write, even if you don't feel like it. That's what separates the professionals from the dreamers … and the paid from the unpaid.
Stop Settling for Less With Yourself
As a professional writer who has been writing full-time for almost 10 years now, I can look back and reflect on how I spent a lot of my time in the past — and realize I didn't always live up to my full potential.
I can point to several periods of time where I just survived, doing the minimum amount of work required to pay my bills and put money in my wallet.
But, I was capable of so much more than that … and you are, too! When you actually push yourself to become the best you can be, it's amazing how much more "energy" you can create for yourself and your business.
Here are some examples of healthy things you can do to push yourself to be better at your craft …
Develop better time-management habits.
Proofread and edit more thoroughly before publishing.
Stick a few extra sourced facts into every article.
Do a little more research and make each article a bit more interesting.
Push yourself to get more done every day than you're used to doing. Good habits take consistent effort to build.
Keep reading articles, books, and material about how to become a better writer. No matter how successful you are, you are never so good you can't learn more.
These little changes add up to some big results in your skill level and productivity. But, even more than that, when you push yourself to get better, you will start to feel better about what you do, and that will give you more confidence. And, confidence makes it easier to land more clients and better clients.
Schedule Time Every Day to Pursue Bigger and Better Contracts
When I was new to freelance writing, I used to wait until all of my projects were completed to look for new work.
But, a few hungry months taught me better — and now, I make sure to schedule time every day to either pursue new clients, develop new projects, or work on plans to find new work in the coming months for when my existing projects reach completion.
Here are just a few examples of how you can approach this challenge …
Work on your own personal blog to use as a marketing tool.
Pitch websites that pay freelance writers for content.
Attend local networking events to get to know people who might need your services.
Schedule at least 30 to 60 minutes every day for pursuing new work.
If you don't take this aspect of your job seriously, you're going to find yourself desperate when existing projects dry up — and that's not a fun place to be.
Continue to Invest in Your Business
Is your computer up-to-date? Do you have up-to-date word processing programs? How is your graphics software? Is your desk nice and neat? Do you have a functional smart phone that will allow you to email with clients when you're not near your computer? Is your printer full of ink and functioning properly?
The simple truth is your business needs equipment to function. Putting in the money and effort to keep your equipment in good shape will pay off over the long run. It will save you time and frustration. And, it will help you deliver professional-quality work and service.
Here are some examples of things you can do to maximize your potential where equipment is concerned …
Put money aside from every contract (I set aside 10%) to buy and upgrade equipment.
Continue to invest in new software that could help you with your business, and keep existing software updated.
Schedule time every week to perform maintenance on your equipment. Clear caches, uninstall apps that slow down your devices, fill your printer with new ink, clean your laptop screen, and wash your work backpack/bag.
Order that new charger you've been needing for your laptop — deal with that glitchy cord on your desktop monitor … and so on.
Even more important, remember to keep investing in yourself, as well. Keep working to get better at your craft and put effort every day into making your business the profitable enterprise you deserve it to be.
It's hard work to succeed in this business … and you can't do that while browsing Facebook, taking coffee breaks, or putting work aside because you don't feel as creative in that moment as you would like to.
You have to consistently show up and be at your best. When you do, your business will grow, and you'll start earning the income you want rather than just getting by.
This article, Four Secrets Profitable Freelance Writers Use to Generate Income, was originally published by Wealthy Web Writer.

The Professional Writers' Alliance
At last, a professional organization that caters to the needs of direct-response industry writers. Find out how membership can change the course of your career. Learn More »

Published: October 3, 2018