Learn to Tell a Good Story in Your Copy and You'll Start Landing More Clients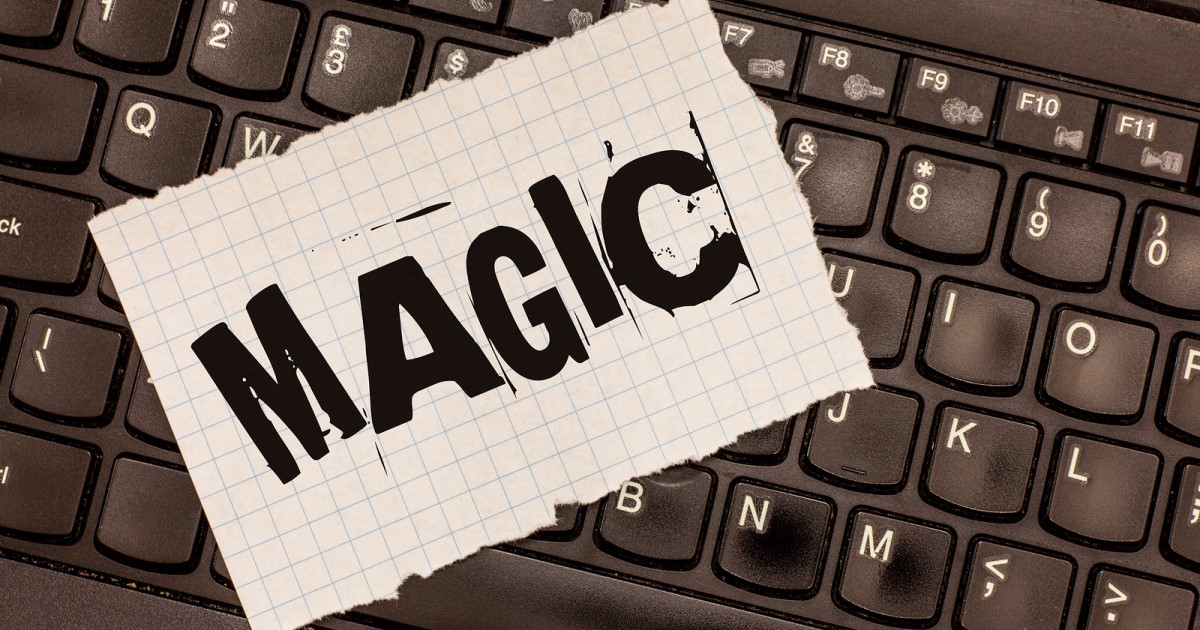 Poor Sarah. She had no hope of convincing the court she was innocent.
Although she was honest and truthful during her testimony, it simply wasn't enough. Her fate was already sealed.
Her trial lasted just eight days.
And when the verdict of guilty was announced on July 19, she was sentenced to death the very same day.
Sarah Good was 39 years old when she died.
You probably don't recognize her name. The truth is, most people know very little about Sarah. Yet the charges she faced have been burned into our memories for over 300 years.
Sarah grew up in Salem Village on the outskirts of Massachusetts Bay. She was married to William Good. The two had very little money.
When Sarah's father died, she inherited his debt of $500 dollars. Before that, her first husband Daniel Poole was an indentured slave. When he died, she was responsible for his debt as well.
Everything Sarah and William owned, including their land and house was taken from them and sold to pay off the debt. William worked as a day laborer and took whatever type of jobs he could to feed his family.
Meanwhile, Sarah would go door-to-door begging neighbors and local townspeople and businesses for food and money or whatever handouts they could offer. Many people considered her a nuisance. And when they ignored her requests for help, she cursed loudly or waved her hands in frustration.
When a few children became ill and seemed to act oddly, the village doctor said an evil spell had been cast upon them. Wanting to know what person could have done such a thing, he asked the children to name the last person they saw, to which they replied, "Beggar Sarah."
And so began the trial of Sarah Good, one of the first of 200 people accused of being a witch. At the time of her trial, Good was described as "a forlorn, friendless, and forsaken creature, broken down by wretchedness of condition and ill-repute."
Several people were called to testify against her. One eyewitness said she muttered something evil to a neighbor. The court demanded to know what was said.
In just a minute, I'll tell you her response but you're probably wondering what witchcraft has to do with copywriting?
The answer is absolutely nothing. This isn't about witchcraft; instead it's about the power of telling a good story.
You see, storytelling forms the foundation of good copywriting. And good copywriters know how to use stories to engage their readers and stir up all kinds of emotion, including the need to buy the product or service we are selling.
Of course, learning to tell a good story takes practice. And you can give yourself a little edge by using proven storytelling techniques that have lasted generations.
Here are three to get you started.
Storytelling Tip #1: Speak to your reader's hopes, desires, and dreams. Think back to John Caples' They Laughed When I Sat Down By the Piano, But When I Started To Play promotion. It's considered one of the most brilliant pieces of copywriting of all time.
Caples didn't simply make a pitch. He told a story that spoke to his readers — their desires, their hopes, their dreams. And in doing that, he turned those readers into customers far better than any cold, hard sales pitch could have done.
You see, when you put yourself in your audience's shoes, it helps you understand why the action you are asking them to take is something they must, should, and want to do.
Storytelling Tip #2: Tiny details matter. The art of telling a good story starts with the power of persuasion. And one way to ensure your story is persuasive is to include the tiny details.
Those tiny details are the ones that bring the story to life. They are what allow you to show instead of tell. To illustrate this technique, let's look at another classic sales ad written by Master Copywriter David Ogilvy.
While writing an ad for Rolls Royce, Ogilvy spent three weeks reading about the car. That research process, although tedious, allowed him to find the one magic detail he needed to craft a headline that has lived on in the advertising hall of fame forever:
At 60 miles an hour, the loudest noise in this new Rolls Royce comes from the electric clock.
It's hard to imagine that any other headline Ogilvy would have written for this ad would have performed as well. In fact, it worked so well that the very next year, Ford Motor Company spent millions of dollars on ad campaigns that claimed their car was even quieter than a Rolls Royce.
Here's the thing about stories. When you know how to tell a good story, your sales letters perform better. That makes your client happy, and in return, they reward you with more paid projects.
And the more paid projects you take on, and the better you become at writing stories that sell, and the higher fees you can charge. In fact in some instances, clients are happy to pay you $2,000 for a simple two to four page story. (You can find out more about who those clients are here.)
Storytelling Tip #3: Swipe Files. Now that you know how much stories matter, go through your Swipe Files. Look through those sales letters; see if you can figure out what stories are being told and what details the writer shares with readers.
Then make a note of your findings. And when you get your next project, put those findings into action.
I suspect that in no time, your ability to tell a good story will drastically improve … almost like magic
Now, what words did Sarah Good mutter to her neighbors? Instead of me telling you, you can read her answer in trial transcripts. Excerpts taken from "the examination of Sarah Good before the worshipfull Assts. John Harthorn Jonathan Curren":
John Harthorn: Sarah Good, what evil spirit do you have familiarity with?
Sarah: None.
John Harthorn: Have you made no contract with the devil?
Sarah: No.
John Harthorn: What is it that you say when you go muttering away from persons' houses?
Sarah: If I must tell I will tell, it is the commandments I may say.
John Harthorn: What commandment is it?
Sarah: It is a psalm. I serve god.
John Harthorn: Why did you go away muttering from Mr. Parris' house?
Sarah: I did not mutter but I thanked him for what he gave my child.

Writing Case Studies: How to Make a Great Living by Helping Clients Tell Their Stories
Businesses are willing to pay writers up to $2,000 to write case studies. Find out how you can tap into this market and earn $200 – $300 PER HOUR for every project you take on. Learn More »

Published: October 15, 2018