Solve These Problems for Your Clients and Make More Money Faster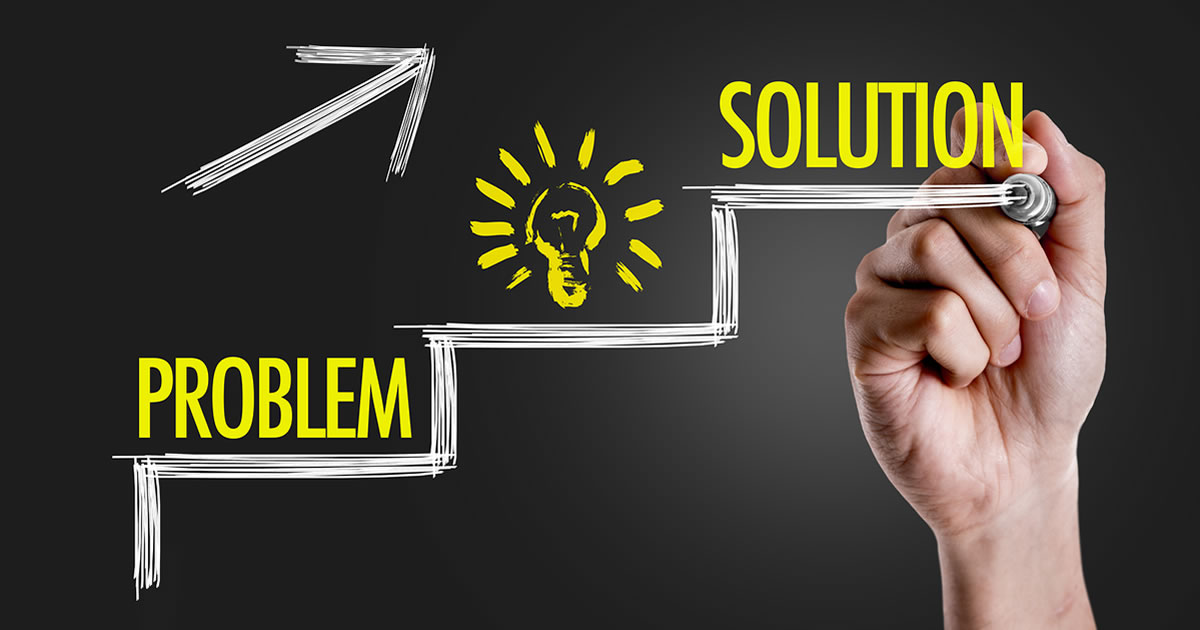 Arrogance, ignorance, and laziness … the three mortal sins AWAI Co-Founder Mark Ford says can doom a writer's career.
Arrogance is thinking you know everything already and are smarter than others.
Ignorance is not knowing any better, but also not making an effort to learn.
Laziness is not doing the work required to become a better writer, a better thinker.
At some point in your writing career, you'll commit one of these writing sins. It happens to everyone.
The truth be told, I can look back on my career and remember the times I was guilty of committing one or all of these sins.
Luckily, there's an easy solution so you don't keep repeating them over and over again. And that's learning to recognize when you're committing them.
You see, the moment when you to stop and think, "Am I guilty of doing this?" is the moment you never let it happen again. Problem solved.
Being on the lookout for your own sins so you can fix them will make you a stronger, more effective copywriter.
But what happens when you run into problems with clients that seem challenging or perhaps even impossible to solve?
Well, good thing there are writing experts like Casey Demchak. He figured out how to solve three common client problems and turn them into extra writing projects.
If you're not familiar with him, Casey's been writing copy and content for B2B companies for the past 23 years.
Casey's written for a wide variety of clients, including authors, speakers, business coaches, physicians, entrepreneurs, and medical companies. And he's found there's one kind of writing project that every company needs … yet most weren't even aware of how much they needed it.
He realized that what happens is companies create so many different types of advertising and marketing messages over time, that it's difficult to keep track of each one. This means there are plenty of instances when those messages aren't consistent, are out-of-date, or no longer relevant to your client's target audience.
Plus, social media has actually escalated this issue. First, factor in all the different kinds of social media, including Twitter, Facebook, Snapchat, YouTube, and Instagram, all with their own set of rules and regulations … and you can see how quickly a company can lose focus of their original core messaging.
Second, with social media and the internet, ALL of the various messages are more readily visible. The inconsistency is much easier and faster to spot. In the "old days," companies might have had a brochure with one theme, a mailing with a second, and ad copy with a third. Now, prospective customers can click from a web page, to an ad, to a PDF of a brochure, and a landing page in a matter of minutes. And mixed messaging can quickly cause confusion.
So, just as a copywriter is capable of committing writing sins that can set back their careers, companies can do the same thing with the messages they put out.
Fortunately, Casey has created a solution to their problems with what he calls the Key Message Copy Platform.
In fact, he says that anytime you run into a client who seems tough to work with, or who might not be able to afford your services … You can almost always turn those situations to your advantage.
Here are just a few of the problems he has encountered and how he solved them using his Key Message Copy Platform. Casey breaks them down here in his own words:
Solvable Client Problem #1: When Your Client Can't Afford You …
I ran into this early on with a local flooring company that needed a lot of copy but had a very tight budget.
Instead of walking away or agreeing to work for pennies, I offered to write them a Key Message Copy Platform for $2,500.
They loved that it was within their budget, and it gave them everything they'd need to write additional copy for their business.
It's a win-win for you and your client — you don't have to discount your services or lose a potential client … and they get a great value.
Better yet — after writing a Platform for these clients, many of them come back later and ask me to write more projects for them!
Solvable Client Problem #2: When Your Client Doesn't Know What He Needs …
If I had to guess, I'd say close to half of the potential clients you'll run into as a freelancer will be somewhat directionless or unsure of what they need and which projects rank higher on the priority list than others.
Especially with small businesses — a lot of them just don't have the marketing know-how to get a firm grasp on what copy they really need.
Being able to rein in the wild requests from these clients and focus them on a Key Message Copy Platform is the perfect way to take control of the situation before you wind up mired in their chaos.
Solvable Client Problem #3: When Your Client Has a Lot of Copy Messages …
I run into this one a lot … It's when a company doesn't know what kind of marketing message works best, so they have a bunch of different writers blindly producing all sorts of copy …
When I come across these clients, I always start off by saying, "Go find a big conference table and lay out all the copy messages you've been running for this product. Do your messages make sense and flow together?"
Typically my client stops me right there, "Oh, we don't even need to do that — I can already tell you it's totally inconsistent. We need help."
The truth is, every copy client has some kind of problem they need solved. And that's where you can step in and help.
When you work through a problem with a client to come up with a solution, it automatically raises your value. And for that, they reward you with more writing projects.
Have any comments or questions about how you can solve problems writing Key Message Copy Platforms? Post them below so we can help.

Key Message Copy Platforms: A Unique High-Income Service That Can Skyrocket Your B2B Copywriting Success
Let this B2B "secret weapon" open doors for you — and bring you serious paydays! Expert Casey Demchak reveals how this one unique product can serve as your gateway to ongoing B2B success. Learn More »

Published: October 5, 2018