The Fastest Way to Earn a Living as a Writer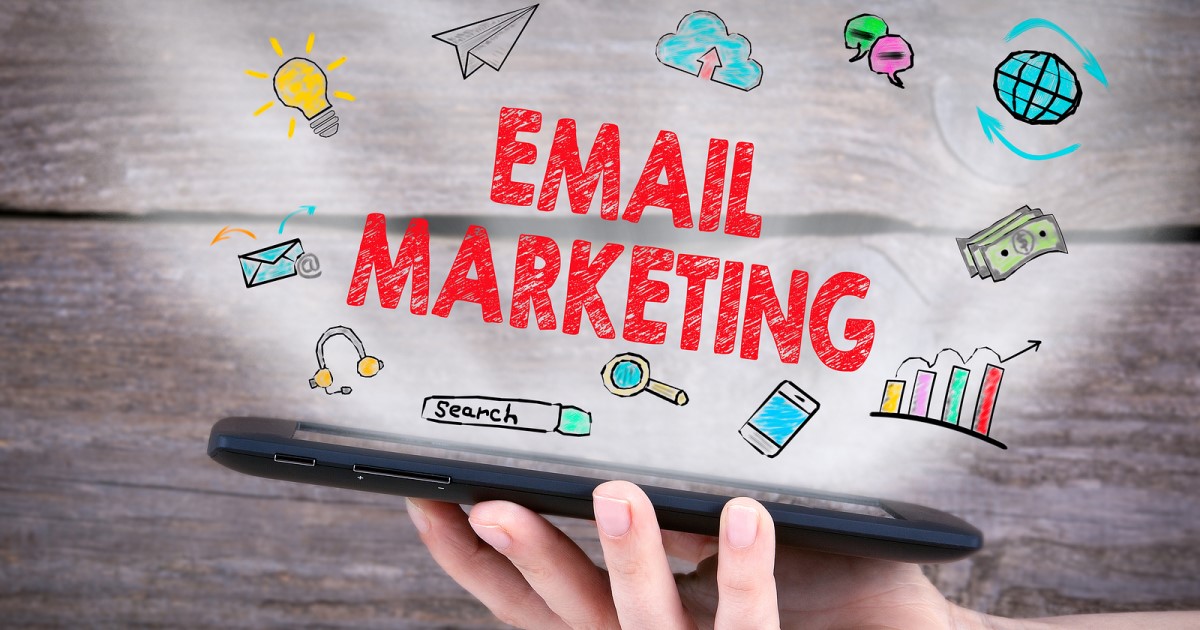 Want to launch your writing career this weekend?
If you spend the next few days learning to write emails, you can!
It's the fastest way I know for a new writer to get their writing business up and running and start getting paid.
For starters, it's easy to learn how to write emails …
You won't be held up for months learning. In fact, Master Email Copywriter Jay White insists you already have everything you need to write top-notch email copy.
The guidance and advanced tricks you need to be considered a "superstar" take 8-10 hours to learn.
Plus, marketers don't hesitate to hire a new email writer without any experience.
There's very little risk to them … so it doesn't take weeks of looking at samples, proposals, and project fees to make a decision.
A simple email is often enough to land the job. (Jay even shows you how to write one that does just that!)
And finally, clients quickly send more assignments your way.
Email doesn't take a long time to produce, deliver, and get results, so your clients will know in a few quick days if they want to hire you again. If the results are good, you can bet they WILL.
Which means your next assignment (and the next one), could come just a couple days after submitting the copy for your first.
>> Go here for the fastest way to get started writing emails.
In Email Copy Made Easy, Jay White shows you his secret step-by-step formula for creating powerful emails that "get the click."
And his field-tested methods and tricks apply to any kind of email … for any client … in any niche.
I'm talking about …
How to write enticing subject lines that get opened every time … and persuasive emails that get the click …
Harnessing the power of storytelling to engage readers and make taking action the obvious choice …
The three most important questions to ask before you start writing …
The "paint-by-numbers" formula for boosting your client's results …
And much, MUCH more!
Of course, it's not just a list of techniques you'll be getting …
Email Copy Made Easy includes everything you need to become a successful email copywriting specialist.
You'll get eight hours of Jay's core lessons, spread over 12 modules … examples, templates, and Swipe Files for you to add to your toolkit … ongoing support in Jay's members-only community … a 90-Day Success Roadmap (in case you want to take things slower) … and access to five bonus webinars that help fill in any blanks and hone your technique!
Jay even lets you "look over his shoulder" while he writes his copy. Listen to him "write out loud" so you can master his thought process and replicate his results for your own clients.
Plus, there are LIVE Spec Assignments to complete when you're ready. Which means you'll have samples, and possibly land a paying client before you even finish the program!
I'm not kidding when I say you could launch your writing career this weekend …
You just need to take the first step.
Go here to grab a copy of Jay's program and get started.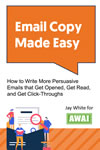 Email Copy Made Easy: How to Write More Persuasive Emails That Get Opened, Get Read, and Get Click-Throughs
Learn to write emails that drive people to take action, and take advantage of the fastest way to make a living as a writer. Learn More »

Published: October 10, 2018