Five Simple Questions That Could Guide You to Earning $2,000 as a Writer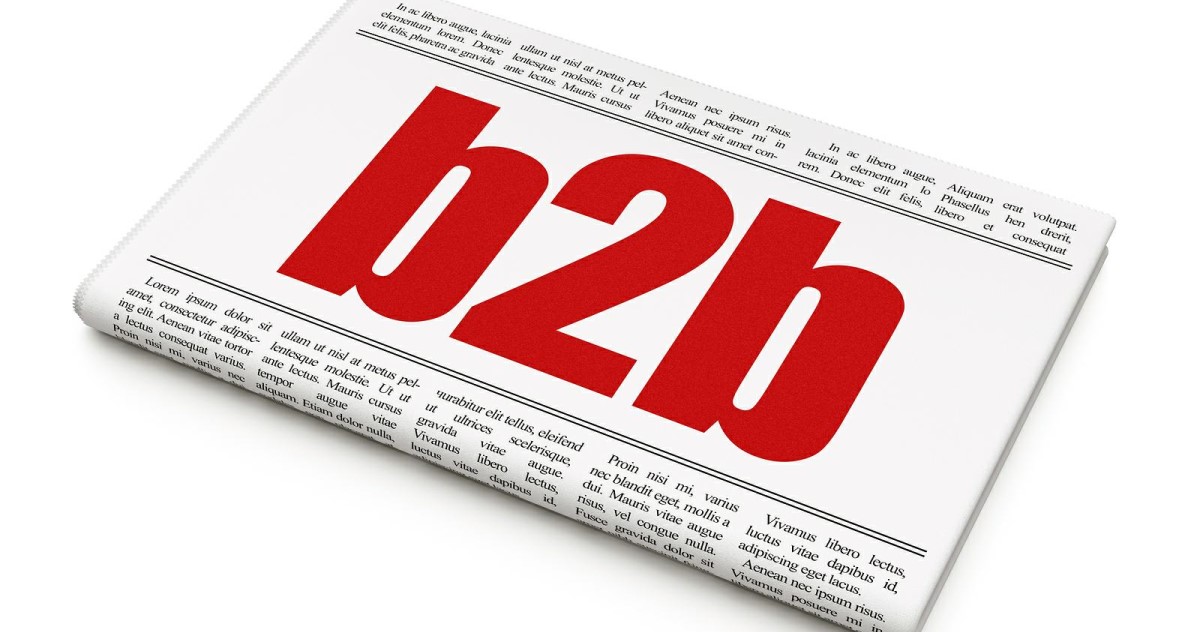 Just two lines … but they are the two most recited lines from one of the most famous poems ever written: "The New Colossus."
Yet if asked to name the person who wrote it, most people would answer, "I don't know."
Even more shocking is that Emma Lazarus never wanted to write the poem in the first place. A group of her "high society" friends asked if she would write it as a favor.
In 1883, that group of friends, known as the Union League Club, were raising money for the pedestal that the Statue of Liberty would be anchored onto in a small landmass in the middle of New York Harbor.
As you know from high school history lessons, the statue was a gift from France. But it came with one condition: The French government would cover the cost of construction, but the U.S. would be responsible for building the statue's base.
That didn't sit well with many Americans. The country had been in a financial crisis. And at the time, the statue was thought of as an uninspiring gift, which made it difficult for the Club to raise the money it needed, around $100,000.
While that might not seem like a lot of money, when you factor in inflation over the past 131 years, it equals over $2 million. That's a huge pile of cash!
Worried they were running out of time, the statue's sculptor Frédéric Auguste Bartholdi asked his friend, Joseph Pulitzer for help. Joseph owned several newspapers that were widely read by many East Coast socialites.
Hoping to spark a rush of funding, Joseph wrote an editorial piece questioning how his wealthy colleagues spent their money, and shaming them into donating:
"We have over a hundred millionaires in this city, each of them has the means to make a check to pay the full amount required without having the impression of having spent a dollar. Any one of them would have gladly spent that kind of money to lavish or ostentatious spending, for a foreign ballet dancer or an opera singer. [ … ] But what do they have to do a Statue of Liberty that reminds them of the equality of all citizens of the Republic?"
When that didn't work, Joseph started publishing the names of people who supported the Club's mission in his newspapers. That kick-started the Club's fundraising activities and donations began trickling in.
But it wasn't until the Club auctioned off a collection of original writings from Mark Twain, Walt Whitman, and up-and-coming poet, Emma Lazarus that they finally raised the amount of money needed.
Emma was born into a wealthy family and always enjoyed writing, especially poetry and short essays. But she was also a passionate activist concerning the injustice Jewish people faced in Russia. So writing a poem for the Club seemed like the perfect way to let the world know how easily other people could be purposely meant to suffer.
In 1886, a dedication ceremony was held for Lady Liberty. And by now, you probably know which lines of her now-famous poem I'm talking about. If you're not familiar with it, don't worry, I'll share the whole thing with you, but first, let's talk about the fate of your copywriting career and how you can build something enduring.
You see, there's one area of copywriting that most writers are completely clueless about … They don't realize how much money they can make writing for the B2B market, which is shorthand for Business-to-Business.
The fact is, the B2B market can be quite lucrative. Depending on the project type your client needs completed, you could earn anywhere from $150 to $350 for a writing a few hundred words of copy.
How's this possible? Simple. These days, B2B companies are relying more and more on well-trained copywriters to help spread the word about their products and services.
And the number of potential clients you could write for is staggering. According to the U.S. Census Bureau, there are roughly 5.9 million large firms in the U.S. And one of the most frequently used forms of marketing for many of these firms is online content.
In fact, Entrepreneur magazine says that up to 82% of B2B marketers use content marketing for new leads, or to boost a brand's public perception. Content marketing comes in all forms, but one of the most fun to write is a case study.
Case studies are stories that describe the success one company had using another company's product or service. And they're short too … only about two to four pages in length.
Best of all is how much money you can charge for each case study you write: from $1,250 up to $2,000.
And case studies are only one of the lucrative project types used in today's B2B marketing campaigns.
So, how can you tell if writing for the B2B market is right for you?
B2B expert Steve Slaunwhite put together five simple questions and some answers to help you make that decision:
B2B writing question #1: Do you enjoy writing for the Web?
You didn't think B2B copywriting was just about ads, brochures, and white papers, did you?
These days, Business-to-Business companies spend far more money on marketing online than their Business-to-Consumer counterparts.
B2B companies are constantly churning out e-newsletters, emails, banner ads, e-zine ads, web pages, landing pages, online articles, blog posts, online videos, autoresponders — the works. And they're investing heavily in social media, too.
If you like writing for the Web, B2B is a market you'd be a fool to ignore.
B2B writing question #2: Do you like low-hype copywriting?
If you enjoy writing emotionally charged, Ginsu-salesman type copy, then the Business-to-Business market is not for you.
The B2B writing style is rarely hard-sell; and usually focuses instead on facts, success stories, applications, specifications, and other soft-sell information.
That doesn't mean there isn't strong sales copy in B2B. There is. I write a lot of sales letters, emails, and website sales pages for my clients.
But the lion's share of the work — and money — for copywriters in this market is in content: white papers, case studies (product success stories), websites, newsletters, trade magazine articles, and emails.
If you enjoy "soft-sell copywriting," then the B2B market is a good fit for you.
B2B writing question #3: Do you enjoy learning about new types of products and services?
What I like most about writing for B2B companies is the opportunity to learn about products that I would never have come across otherwise.
As a B2B copywriter, I get to sink my teeth into such topics as business consulting services, corporate sales training programs, industrial valves, forklift trucks, software products, and more.
For me, it's fun to learn about new things.
For you, that may not be the case.
You might be more comfortable staying on familiar ground writing for companies that sell everyday consumer stuff such as yoga classes, vacation packages, toaster ovens, lawn care services, and so forth.
But, if you're inquisitive and a fast learner, B2B is definitely for you.
B2B writing question #4: Do you care about business people?
Business people — small business owners, corporate managers, CFOs, directors, IT managers, and so forth, of course, purchase business products.
So, you have to be interested in these people, and the issues that affect their businesses, careers, and lives.
If you don't, then you'll find it difficult — perhaps even impossible — to write effective copy that targets this audience.
For example, say you're hired by a consulting firm to craft a brochure about its new sales training program. You can't just go through the motions of writing about the features and benefits. You have to have a genuine interest in the target audience — sales managers — and care about the challenges they face in getting their sales teams to meet quota.
If business people and their goals and challenges mean nothing to you, stay away from B2B.
B2B writing question #5: Are you okay with earning good fees for your work, but no commissions?
Some consumer direct-response markets will pay you an additional royalty or fee if the marketing piece you write does well. For example, if you craft a direct-mail letter that beats the control, you could pocket thousands of dollars extra in fees.
Not so in the Business-to-Business market. However don't let that stop you. Most B2B companies are happy to pay you a handsome fee for your copywriting services. And depending on the project type, those fees can add up to a six-figure income.
In fact, fellow copywriters such as Gordon Graham and Ed Gandia are perfect living examples of how writing for the B2B market can put you in the "A-level" income league.
So, there you have it. Five questions that will help you decide if B2B copywriting is for you. If you answered yes to most of these questions, take a closer look at this market. It's booming right now.
Thanks to Steve for those five key questions, and for sharing more about the lucrative B2B market. If your goal is similar to that of the Union League Club's mission of generating $100,000, then you should consider becoming a B2B writer. It's a great way to make six-figures while enjoying the freedom of the writer's life.
Forgotten for 17 years. Surprisingly, Emma's poem wasn't even mentioned at the dedication ceremony. It wasn't until 1903, when one of her sisters started a campaign to have the poem engraved on a tablet that would be mounted at the base of the statue.
Sadly, Emma never lived to see the fate of her now-famous poem. She died of cancer in 1887. As for the two famous lines, I've highlighted them in the poem below:
Not like the brazen giant of Greek fame,
With conquering limbs astride from land to land;
Here at our sea-washed, sunset gates shall stand
A mighty woman with a torch, whose flame
Is the imprisoned lightning, and her name
Mother of Exiles. From her beacon-hand
Glows world-wide welcome; her mild eyes command
The air-bridged harbor that twin cities frame.
"Keep, ancient lands, your storied pomp!" cries she
with silent lips. "Give me your tired, your poor,
Your huddled masses yearning to breathe free,
The wretched refuse of your teeming shore.
Send these, the homeless, tempest-tost to me,
I lift my lamp beside the golden door!"

The Professional Writers' Alliance
At last, a professional organization that caters to the needs of direct-response industry writers. Find out how membership can change the course of your career. Learn More »

Published: November 5, 2018