The 8-Word "Formula" That Can Help You Land Writing Clients (And Get Pretty Much Anything Else You Want in Life)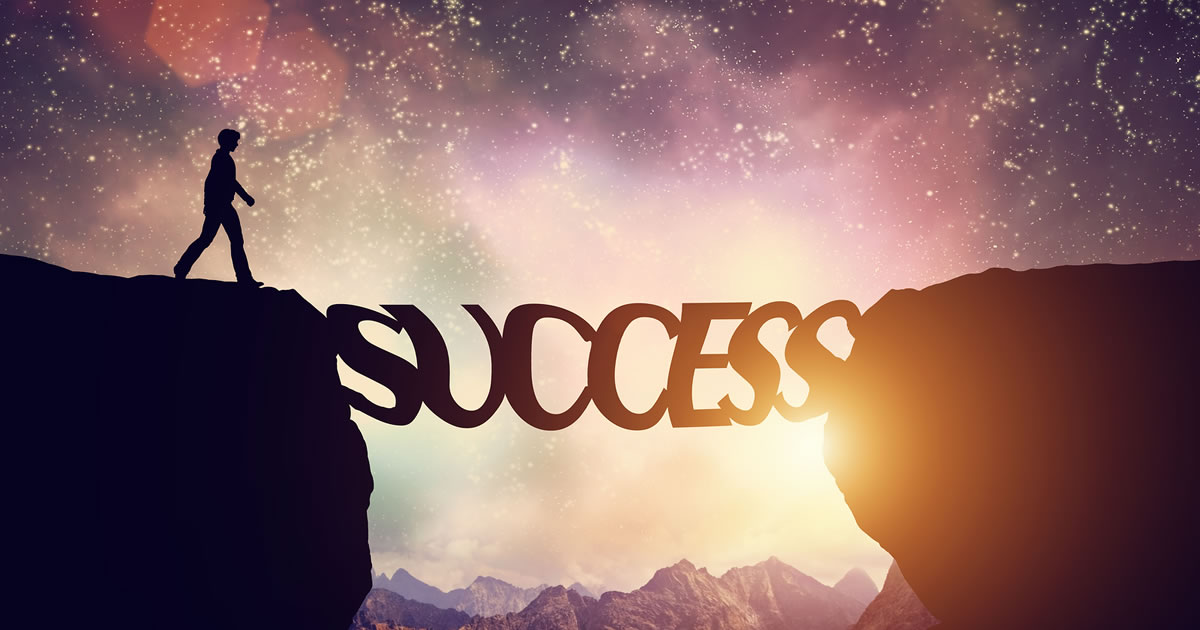 Recently, I met with the top salesperson for a client I work with.
My initial goal was to find out what kinds of things customers were talking about, what objections they had to their products if any, and to just get an overall sense of who their best customers are.
But as we got to talking, I quickly found out a lot more than I'd bargained for.
For example, I discovered that this salesperson has worked with some of the biggest and best direct-marketing companies in America — and has always risen to the very top.
Doesn't matter where you put him. He'll quickly be the #1 salesperson in any organization (and the sales numbers he's been posting for my client definitely prove it).
So finally, after getting the questions I needed answered, I decided to ask him what his "secret" was.
I figured it would be something like "having persistence," "working hard and smart," or some other typical success-type of advice.
But his answer was something I never could have anticipated.
It was a simple 8-word "formula." And it's stuck with me since he shared it with me.
Now, it really is amazingly simple. But I think it's something that can definitely help you land writing clients (or get anything else you want in life).
So what is this top salesperson's "secret" to massive success?
Expect it.
Seek it out.
Ask for it.
Like I said, simple. But even though it's simple at first glance, it's actually pretty profound.
Here's how it applies to you as a writer:
1) Expect it.
As a new writer, the one thing you want most is to land paying clients, right?
But here's the thing.
So many writers will go out and "try" to find clients, but they don't really EXPECT to be successful.
Instead, they approach their efforts with timidity and lack of belief.
This is a mistake.
Instead, you've got to get your "mind" right and set the intention that you WILL land the kind of client you're looking for. And just as you expect the sun will rise tomorrow, you expect that you will find your ideal client who will pay you the fees you want for your writing services.
2) Seek it out.
The next piece of the puzzle is that even if you EXPECT to land a client, you've got to go out into the world and seek them out.
This means that for you as a writer, you've got to take some action and let people know you're a copywriter and explain the value you provide.
This could look like sending out a few emails. Maybe posting on social media, especially LinkedIn. Or even sending out direct-mail pieces or doing a few cold calls.
Bottom line is, you've got to now get into action and start "seeking" for what you're expecting to find or get.
3) Ask for it.
So back to our wanting a client example.
You expect to find one. You go out and do some "seeking." And finally, you find one.
Well, now you've still got to ASK for what you want.
In this case, it's for the client to go ahead with your proposal and fee and award you the writing project.
People in general are afraid to ask for what they want. But again, this is a mistake.
It's like being at a restaurant. What would happen if you sat down and said nothing to the waiter or waitress? That's right, nothing.
You've got to be clear about what you want in order to receive it.
The more I think about this simple "formula," the more I realize it's been true in my life (without me thinking of it in this way).
For example, this is exactly how I got my first client, AWAI.
I was an aspiring copywriter and I was finally fed up with not having any clients and just "dreaming" of the writer's life.
So I decided I WOULD land a client and I 100% expected I would be successful at doing so.
Then, I decided to seek out my perfect client. In this case, it was AWAI because I lived like 10 minutes away from their offices.
Finally, I showed up in person to their offices and decided to ASK for what I wanted — to work with them as a copywriter.
And it worked. I landed AWAI as my first big client and worked for them full-time as a staff copywriter.
That launched my career and it's why I'm writing this to you today.
So remember:
Expect it.
Seek it out.
Ask for it.
Those 8 words can take you very far in copywriting and in life.
Do you have any questions about this eight-word formula? Add them as a comment below so we can help.

Wealthy Web Writer: The Writer's Roadmap to Making Money Online
With millions of websites and counting, the need for qualified web writers has never been higher. Get access to a growing resource designed to help web writers succeed. Learn More »

Published: November 1, 2018