How Boredom Can Make You a Better, More Prolific Writer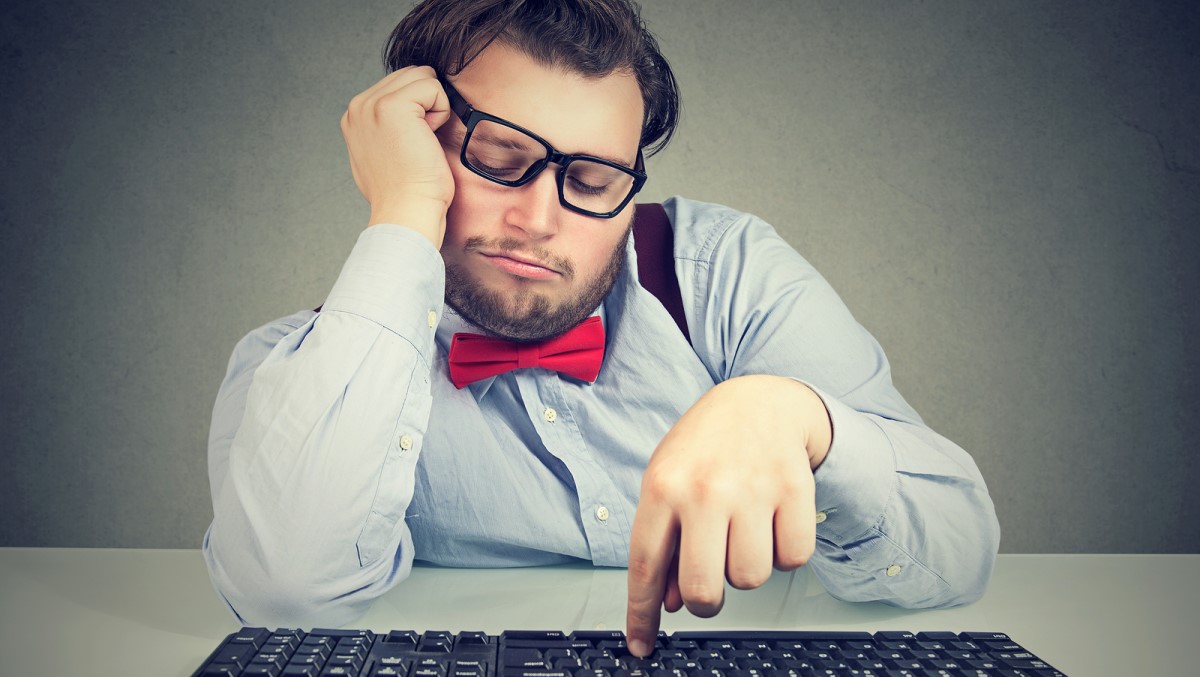 Few things make a parent cringe more than the way a child whines the words, "I'm bored."
And, as a parent, I've said to my children many a time, "There's no excuse for boredom …" before listing off a dozen or more things they could be doing.
I know better now. Boredom is a good thing … sometimes. Especially if you're a writer.
In our digital age with streaming TV, smart phone alerts, and endless content to surf on the Internet, there's almost always an immediate antidote to feeling bored.
But, there's a high price to pay for chasing off your boredom before it ever really takes hold. It can stymie your creativity. It can hurt your productivity, too. And, if you never allow yourself to be bored, there's a good chance you'll choose something to keep you "busy" over doing meaningful work … at least some of the time.
If you learn to embrace boredom, to lean into and really feel the restless energy it generates, it will make you a better writer. And a better businessperson.
Let me prove it to you.
Who Knew Being Bored Was So Interesting?
Boredom has actually become a hot topic in some circles. Scholars study it. There are entire conferences dedicated to it.
So, why has boredom become so interesting?
It's because boredom has a direct and measurable impact on your life, both good and bad.
In the negative column, boredom leads to impulsive and sometimes self-destructive behavior. You're more likely to snack on junk food — even if you're not hungry — when you're bored. And, in one study, people watching a boring movie were more likely to self-administer electric shocks than people watching a sad movie. Yes … people will shock themselves rather than feel bored.
In the positive column, boredom is often the precursor to creativity. If you're looking to come up with a new, big idea for a sales promotion, if you're brainstorming a new product, or if you're desperate to get into the flow of writing, allowing yourself to get bored first will help.
People come up with more ideas when they're bored. They also come up with more creative ideas.
As a writer, a jolt of boredom (an oxymoron, if there ever was one) may be just what you need to come up with something new and fresh.
You can use boredom to be more productive. Or, you can use it to be more creative.
Let's take a look at how you can harness the power of boredom to get each of these results.
Better Productivity Through Boredom
Have you ever procrastinated? (If you aren't nodding yes, I'd bet good money you're lying.)
You put something off because, for whatever reason, you don't feel like doing it. You find a million other things to do rather than the work you intended to get done.
You might even know you're bringing future stress down upon yourself. But suddenly, the laundry seems like it can't wait. And, you remember that you forgot to walk the dog yesterday, so you better do that today.
Or, my favorite … you decide to read just one more chapter of the latest novel you picked up at the library.
Before you know it, the workday is coming to an end, and the most important thing on your to-do list is still there with nary a line through it.
You promise yourself you'll get twice as much done tomorrow. Or, if the deadline is rushing up at you, you decide to skip sleeping for a night to get caught up.
Either way, you're not doing your best work.
Boredom can change this scenario significantly. Remember how people will shock themselves during a boring movie, just to have something to do?
You can use this particular quirk of human nature to your advantage. (No, I don't plan on suggesting you shock yourself.)
Sit at your computer and switch off everything you don't need to work on the project you're avoiding. Set a timer for one hour. And — here's the important part — make an ironclad agreement with yourself that for the next hour you will do only one of two things. You will work on the project. Or, you will stare at the wall.
After a few minutes of wall-staring, you'll find yourself starting to feel antsy. And then, after a few more minutes, you'll get downright restless. When you can't take it anymore, you'll start working — and you'll probably have the better part of that hour left.
Take a break, and then repeat the process. You'll be moving right along in no time.
Yawning Your Way to Brilliance
Sometimes, it isn't that you're resisting getting something done. Sometimes, it's that you can't seem to come up with the right idea to make the project shine.
You want a fresh angle … a new idea … an analogy that will really stick with your reader. And everything you try to write spirals quickly into a familiar cliché.
You need a burst of creative thinking, and you need it fast!
Surprisingly, boredom may be just what your inner muse ordered.
In this case, sitting and staring at the wall until you can't resist working isn't going to do the trick.
To trigger productivity, you need to be actively bored.
For creativity, passive boredom will work better.
Grab a pen and paper. Then pick a movie from a genre that typically bores you. And just start watching.
Don't make any notes during the movie. Just keep watching. Let the boredom really sink in.
And, if you can't find a movie that really bores you, try The Washing Machine, below. (One hour of watching a washing machine run should do the trick.)
When the credits roll, start brainstorming ideas. Give yourself a full half hour, no censoring, to write down every wacky, out-of-left-field idea that comes to you.
Then sift through what you have and see what connections or adjustments you can make. Chances are your next Big Idea is in there somewhere.
Boredom is something that is easily sidestepped these days. Instead of bypassing, lean into it, and start writing more — and better — copy.
This article, How Boredom Can Make You a Better, More Prolific Writer, was originally published by Wealthy Web Writer.

The Professional Writers' Alliance
At last, a professional organization that caters to the needs of direct-response industry writers. Find out how membership can change the course of your career. Learn More »

Published: November 7, 2018