How the Queen of England Fell in Love with Copywriting (And So Will You)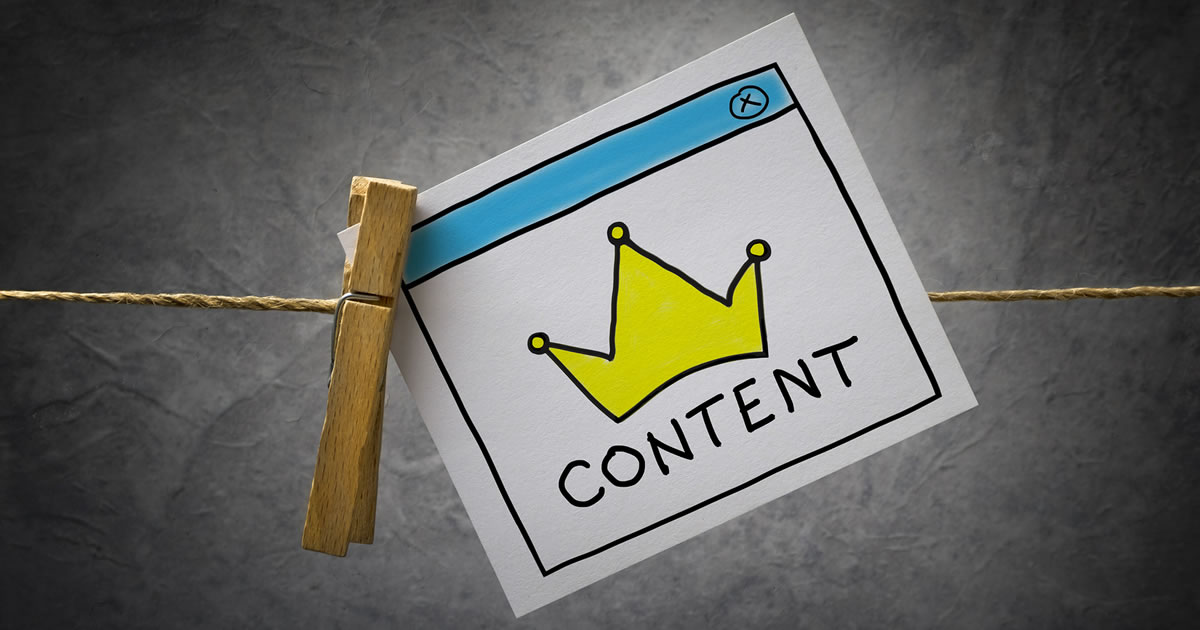 You're practically guaranteed a lifelong career when you're skilled at writing one thing: direct-response copy.
How can I say that so confidently?
There's 157 years of history that proves direct-response isn't going away … in fact, the marketing industry continually changed and adapted to stay relevant.
And it seems fitting that it started with a gentleman named Pryce.
As a young man, Pryce Pryce-Jones apprenticed with a local draper. When he took over the business, he renamed it the Royal Welsh Warehouse and it flourished. His town of Newtown had always had a woolen industry, and the local Welsh flannel became the mainstay of his business.
When the local Post Office was reformed and the railways extended to Newtown, Pryce-Jones saw a unique opportunity to sell his wares to a larger group of customers.
So in 1861, he set up the first modern mail order business. He distributed catalogs throughout the country, and allowed people to select the items they wanted and order them by post. Then he would ship their purchases in return.
By 1880, he had more than 100,000 customers, including Queen Victoria. She acknowledged his success by bestowing a knighthood upon him in 1887.
Sir Pryce Pryce-Jones' mail order concept changed the nature of commerce.
Of course, businesses worldwide soon followed his model and more catalogs from other retailers were being printed and mailed to consumers.
Over time, as the fascination with catalogs tapered off, they morphed into different types of mailings, including long-form sales letters.
One of the most common configurations for a direct-mail package has been a long-form sales letter with an order form, reply envelope, and a sales insert (buckslip). The sales letter did the majority of the heavy-lifting — it was the star.
Then, along came the internet. And the direct-response market grew even larger. Let me explain …
You see, the long-form sales message is still as foundational as ever. It's still the star of the show. But now, there are several critical supporting characters that help increase the power and effect of the main letter.
These supporting projects are called "collateral" copy, and today, every direct-response marketing campaign requires at least eight of them.
If you're not familiar with the term, "collateral" is the smaller content work — ads, landing page, lift notes, "stick letters" — all the campaign elements online direct-response marketers badly need. These numerous pieces are all used to support each long-form sales letter.
So here, I'm going to share with you eight of the most pressing copywriting projects marketers need done to keep their businesses thriving. For you as a copywriter, the more you can help write the pieces marketers need, the more money you're likely to make.
These eight "collateral" projects could launch your freelance writing career:
In-Demand Collateral Copy Project #1: Space Ads. These are the little ads in online e-letters and newsletters. They can turn a percentage of readers into potential new customers. They're a great way to test new headline ideas, but are also a great training ground for writing Pay-Per-Click ads, website banner ads … even Facebook ads. These types of ads are short, usually around 50-150 words, which means you have to know how to get the reader's attention with very few words. ($100-$150 for a 50-word ad)
In-Demand Collateral Copy Project #2: Editorial/Content Articles. A newsletter article is a longer, more research- and proof-intense piece of writing, and "sells" a more sophisticated idea. Newsletters and articles create relationships with readers, and keep them engaged with the long-term goal of converting them to customers. ($150-$800 for an article or blog post)
In-Demand Collateral Copy Project #3: Emails. Emails are the most effective marketing channel for connecting with prospects and moving them to take a specific action. Emails have a variety of intentions, including one-two page short personal "lift" notes, "Welcome" or "stick" letters which reaffirm a customer's decision to buy, upsell and downsell emails, and "clicker" emails that offer prospective buyers a second chance. They all need to grab the reader's attention and build trust and goodwill. This is a must-have copywriting skill. (A series of email lift notes for a marketing effort can pay $1,000 or more, depending on how many you're asked to write.)
In-Demand Collateral Copy Project #4: Lead Generation Landing Pages. The landing page is the place all your ads … all your emails lifts … all your social media posts drive your potential buyer. It's also the place you send the prospect to sign up for a free report or free e-letter. It's got to be great. In an instant, your prospect must see the immediate benefit of staying on the landing page and settling in to read the sales copy you've written for your client. You can't be a great copywriter without knowing how to write landing pages. ($450-$1,000 or more per page)
In-Demand Collateral Copy Project #5: Sales Funnel Copy. The sales funnel is a delicate "dance" between engaging your customer or prospect with great, useful information … and moving him to the next action or sale. Part of the funnel includes autoresponders, a series of pre-written emails that automatically continue the dialog with your customer, offering valuable and useful content on subjects you know they're interested in. They build trust and goodwill, creating a relationship with the prospect so they are more likely to buy more of the goods and services your client offers. This is a must-have copywriting skill. (Funnels with autoresponder series can pay $1,500, $2,000, and much more, depending on complexity and number of pieces. Plus, you can earn even more as the architect of the funnel.)
In-Demand Collateral Copy Project #6: Video Scripts. Video is exploding right now. Two-to-three minute videos are great for demonstrating how a product works … showcasing user testimonials … building your client's brand … or offering useful tips and information related to your product's benefits. Short videos are also highly versatile … Use them on client websites, YouTube, Facebook, and landing pages. ($125-$150 per "script minute")
In-Demand Collateral Copy Project #7: Search Engine Optimization (SEO). One of the most valuable services you can offer a client. There's a massive demand for copywriters with the ability to write web content and content-marketing copy that gets the client organic (aka free) Page One search results on search engines like Google, Yahoo, or Bing. ($700-$1,200 per page)
In-Demand Collateral Copy Project #8: Social Media Posts. The overreaching goal of social media copy is simple: drive new traffic to current marketing campaigns. But your social media marketing also has to reflect your client's personality. Social media is ideal for building relationships with prospects and keeping them engaged. Social media can be fun and rewarding. (You might land a $2,000 monthly retainer to take charge of your client's social media efforts.)
These eight collateral projects are so in-demand right now, you could build your freelance writing business in a very short period of time just by focusing on them as your writing specialty.
But here's something else to keep in mind …
You don't have to learn every single one of them at once to get started earning money. You could begin with the ones that best suit your skills or appeal to you the most.
Some copywriters earn a living specializing in writing emails or social media. Others like to focus on SEO and content.
That's one of the benefits of being a copywriter. You can pick and choose where you want to start from this list of in-demand "collateral" projects. And you can make a great living while you're learning.
No matter how you tackle this list of "collateral" copy, you're building a solid skill set of the projects marketers need most right now. Why not learn the skills to help your client get the most out of their marketing efforts and remarketing campaigns … and build a prosperous career for yourself at the same time?
Which of the eight in-demand collateral projects intrigue you and why? Share with us in the comments below.

The Professional Writers' Alliance
At last, a professional organization that caters to the needs of direct-response industry writers. Find out how membership can change the course of your career. Learn More »

Published: November 14, 2018