I'm a New Copywriter: Who on Earth Will Hire Me?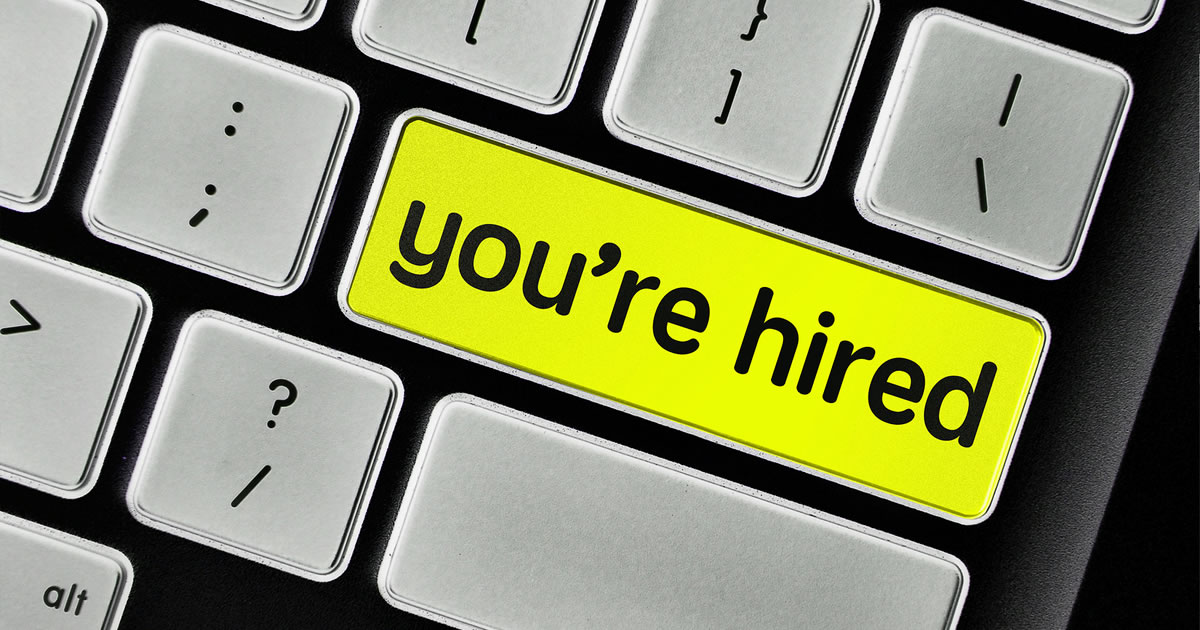 My good friend David came to the U.S. from Scotland when he was 17.
His plan was to travel from Florida to California over a two-month period.
But within one week of arriving in America, he met a girl. They fell in love. And he never made it out West.
When his money ran out, he got a job stocking shelves at The Home Depot.
David had zero work experience when he applied for that job. Over the next 18 years, he worked his way up the ranks to management and leadership roles at The Home Depot.
That eventually led to other opportunities with other major retailers and wholesalers. And today, he's a regional VP at a big company earning a very good living.
You probably have a similar story.
Someone gave you a shot right out of high school or college. You worked your way up in that organization. Or at least you got enough experience there to become more marketable.
And you leveraged your knowledge, experience, and (eventually) your network of contacts to land progressively better employment.
You've Been Here Before!
In the context of traditional employment, the ascension path I just described makes sense.
Yet when copywriters want to launch their business, they're often at a loss for where to start. They're paralyzed because they can't visualize how they'll land clients. Or who would want to hire them for a writing assignment when they have no samples or track record.
So they do nothing. Or they over-plan, over-think, and over-prepare. And they get nowhere fast. Because they're paralyzed by a self-induced fear. A fear of not knowing who would possibly hire them. Or what their path will look like.
That's why it helps to think back to the early days of your professional career. Because when you started out, you probably couldn't see every single mile of that decades-long journey. (At least I couldn't.)
But you didn't let that get in your way. You just got started somewhere.
Anywhere!
There was no overthinking this. You didn't try to guess how this first job would evolve. Or how you'd work your way up.
You didn't need all the answers at that moment. You had bills to pay, for goodness sake. Maybe you already had kids.
Rent. Bills. Real obligations.
You needed a paycheck!
So you found something that was good enough. Maybe not the most glamorous opportunity. Maybe not your dream job.
But it was a start. And that experience led you to the next one. And the one after that. And so on. Just like what my friend David experienced.
The good news is that it's no different when you're a freelance copywriter.
Who's Going to Hire You?
Want to know who's going to give you a shot when you're starting out?
Someone who's willing to hire you based on what they see right now, that's who!
Maybe they have an urgent need and you cross paths with them at just the right time. They don't know you, but they need help badly. So you get the gig.
Or your good friend Holly hears about what you're doing. She refers you to her best friend who owns a business that needs help communicating their value on their website.
This is important to her. And you're willing to price it very low to get the experience and the sample. So she gives you the job.
Or maybe you have a good amount of experience in the automotive industry. So you send a prospecting email to a cold prospect in that market.
You're a good writer, but you have NO writing samples. Yet their marketing director gives you a small project because you hit it off in a phone conversation and she's impressed with your industry experience.
Your lack of samples doesn't even come up.
Bottom line? You never know who's going to give you that first shot. But it's not going to happen if you don't get out there and try.
Coincidences, serendipity, synchronicity …
All those things happen only when you put yourself out there. Even when you don't think you're ready.
Someone Took a Chance on Me
Just like a store manager at The Home Depot gave David a shot, even though he had zero work experience, the same thing happened to me.
Despite my unimpressive samples, someone gave me a paid writing project. (And believe me, they were unimpressive.)
Someone will give YOU an opportunity too.
It may not be the most glamorous writing project. It may not even be in your field or target market.
The pay might even stink.
But it will be a paid copywriting assignment. A real client.
And that could be the beginning of something big.
Do you have any questions about getting started? Let us know in the comments below.

The Professional Writers' Alliance
At last, a professional organization that caters to the needs of direct-response industry writers. Find out how membership can change the course of your career. Learn More »

Published: November 2, 2018