AWAI Member Spotlight:
Peter Colman on Discipline, the Value of Feedback, and Inspiration from a Copywriting Legend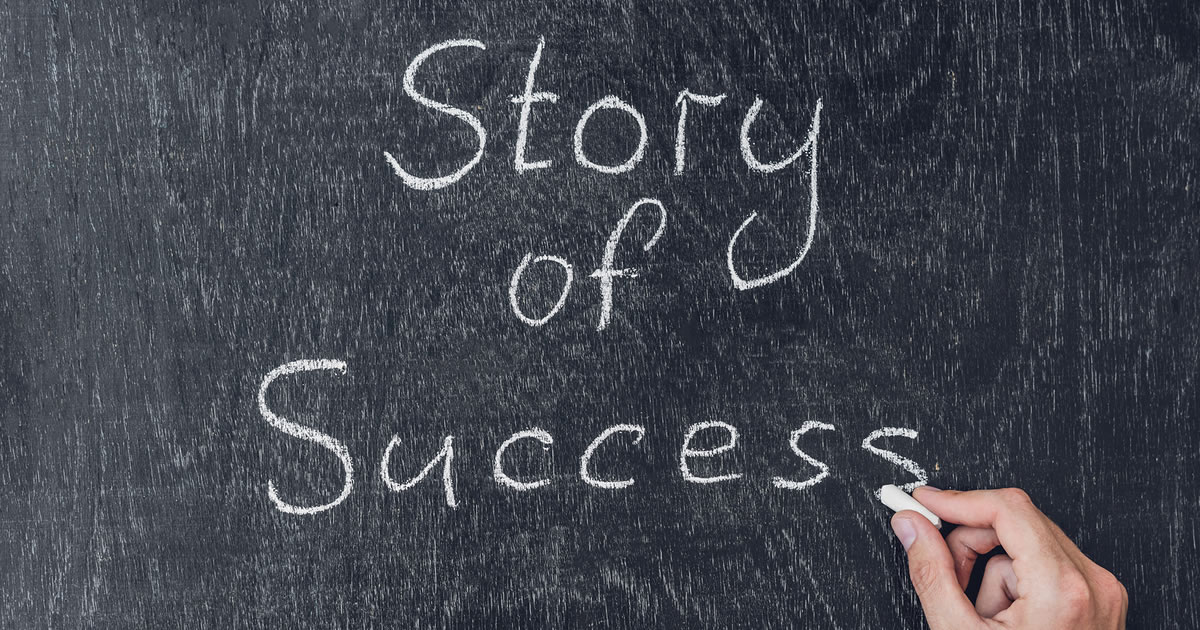 With a busy life of work and family, focusing on your copywriting training can be tough.
But freelance copywriter Peter Colman found the ideal learning program with the right structure to keep him on track to reaching his goal of becoming a successful copywriter.
Peter recently completed AWAI Verified™: Mastering the 8 Collateral Marketing Projects Every Copywriter Must Know, better known as the "Badges" program.
He passed all the assignments that go along with the 8 specific types of writing projects with flying colors. And he is using his certifications to pursue copywriting jobs in the travel writing and/or web content writing niches.
Since Peter has "been there, and done that," we thought it would be great for you to hear more about his success in completing all 8 training sessions, and how you could easily do the same.
Here's a brief interview we did with Peter …
Q: How would you describe your experience working through the VerifiedTM Badges learning program? And in your opinion, what's the one thing you gained most from taking the program?

A: The real benefit was the very practical, detailed, systematic, 'how-to' approach to the course material. It was and is just what I needed … a strong dose of discipline! I learned to focus and to listen.

As for describing working through the course, the learning experience — including the reviewing, rewriting, and reediting — though demanding and challenging, was worth every effort.

It was, and is, a confidence builder.

Q: So how does the program work and what kind of feedback were you given and did you find it useful?

A: The feedback I received from the AWAI staff was always positive and forthright. The advice and specific suggestions intended to improve my copy samples were truthful and helpful, and always tempered with encouragement and positive, confidence-building comments. Extremely beneficial.

Q: It seems getting that feedback might have helped you pass the tests to receive your VerifiedTM Badge. How did you use that feedback?

A: The rewriting and editing is a key element of the program. After watching videos that explain the skill, to "pass" that module, you must take a multiple-choice test, as well as a written test.

Those written submissions are graded by a professional copywriter. And detailed feedback is given, as I mentioned.

The assignments are clearly explained and supported by clear, well defined, and doable samples.

Q: Did you find the assignments difficult or easily passable?

A: Well, I would add a word of CAUTION here: these assignments are not to be taken lightly. But here's a bit of practical advice: Review the material often — I actually printed a hard copy of each audio presentation, and then took personal notes to supplement and highlight the printed versions.

This was helpful to me for retention and review. I also wrote practice copy to supplement the notes and revised and edited that copy constantly, especially as it related to the ad assignments. I followed Rebecca Matter's advice to write and 'edit, edit, edit … '!

Remember to always do a final check to be certain that ALL the criteria for a given segment and the corresponding assignments are fully met and satisfied. (Good practice for working in the 'real world.')

Q: We love it when members have success with our programs, especially the kind you achieved, receiving all 8 verifications. Now let's talk a minute about you … Can you share a bit of your background/career outside of copywriting?

A: I am a New Hampshire native — and only child — with deep New England (colonial) roots. My father was a Marine paratrooper in World War II. I was introduced to the Christian faith at an early age and developed a lifelong love for the Bible. I also acquired an enduring love of literature in college — especially the 17th-century poets — Bunyan's Pilgrim's Progress being perhaps the most influential.

I was also active in Christian ministry while in college. With a degree in English Literature in hand, I graduated seminary with an M. Div. in Theology. After I was ordained and became a youth pastor, my wife, Judith, and I served 14 years as missionary educators in what was then Upper Volta, West Africa (now Burkina Faso).

Upon returning to the States, I earned a PhD in Intercultural Studies and I've spent the past three decades teaching in various universities and colleges in the northwest Chicago suburbs.

After my father's death, I wrote and published my first autobiographical novel — Father of the Man: A Journey Toward Reconciliation.

Q: What made you decide to pursue copywriting?

A: Several factors, including a pressing need to make additional income doing something I really enjoy. But beyond it all was the thought of the utter freedom to write creatively — in my own space and at my own pace — and actually get paid for it!

I love to write, and have always enjoyed creating new materials — whether prose or poetry … I love language and I'm told that I "have a way with words" and an ability to express ideas and truths in creative ways.

Q: So you were able to channel your other writing skills into writing copy?

A: Learning to write copy with a natural, conversational style — and with the utmost clarity — certainly is an altogether different discipline!

I remember mentioning to AWAI's Director of Training, Pam Foster during a roundtable session at my first Bootcamp that I was an English teacher … She simply smiled and told me with a note of kindness and sympathy, "Oh, then you must be finding this whole exercise a little difficult …" Very true.

Q: Can you elaborate more on how you hope to apply what you learned in Badges to pursue copywriting jobs in the travel writing and/or web content writing niches?

A: What really drew me to the Badges sessions/segments was — and is — both the clarity and continuity of the material. The sessions are grounded in fundamental, airtight working principles and proven formulas …

Working through these sessions was one of the most refreshing, exhilarating — but often humbling — learning experiences I've ever had. My tendency is to be too technical … too wordy.

Completing these sessions has taught me something about learning to write in clear and simple — and yes, also in persuasive and compelling terms. It has also helped me to accept advice and correction from those who have been in the game longer.

I've wanted to wholeheartedly pursue copywriting, but my teaching career and life commitments kept it more on the back burner. "Badges" gave me the structure to finally dedicate myself to this opportunity.

Q: You mention on your website that you're indebted to the late copywriting legend Herschell Gordon Lewis. I'm curious what the backstory is to that?

Thank you for asking. I met Mr. Lewis at my very first Bootcamp.

He had just finished a typically spellbinding presentation. I bolted to the lectern to thank him and perhaps get his autograph in my copy of his legendary The Art of Copywriting, but he was surrounded with admirers.

He was just about to step down, and seemed to be having difficulty managing his briefcase and notes, so I offered to carry his material. He glanced at my name tag with a broad smile, handed me his briefcase and called me "Peter the porter." He walked with me to a table, and graciously signed the book referencing my new title.

I published Father of the Man shortly after that first encounter and sent him an email asking whether he would consider reading and endorsing the book. At 11 p.m. that same day, I received his gracious response: "I am scheduled to leave early tomorrow morning for a conference in Scotland. If you can send me an electronic copy tonight, I will read it during my trip and get back to you …"

Less than three days later, I received a short email from Mr. Lewis. The short greeting began simply as, "My encomium …" ('My tribute') With his permission and blessing, I chose to include a portion of his email on the front cover of the book … It read:

"This is the book to own, to treasure, to read and re-read, if you (as I) have become convinced that literacy has become uncommon among today's writers … he (Peter) bestows to us the privilege of sharing his experience as he skillfully interweaves classical quotations into contemporary lifestyles."
—Herschell Gordon Lewis

I spoke again at length with Mr. Lewis the following year at my second Bootcamp. He was, again, most gracious and welcoming, and brimming with expert and candid advice.

After agreeing to sign my first book, he told me with a note of helpful glee: "You really like long sentences, don't you … ?"

During the conference, I slipped him a sample of some of my poetry … On his way out to catch a flight, he passed me in the hotel corridor, looked back briefly in my direction, and said, "I read it!"

Q: How amazing to get a tribute from Herschell! He was always interested in helping others on their writing journey. It's one of the unique benefits of Bootcamp — that opportunity to interact with the legends and experts in our industry.

A: That's true! I shall ever be grateful for his gracious spirit and lingering influence in my life.
Learn more about how you can make money writing short simple projects with our Badges program.

The Professional Writers' Alliance
At last, a professional organization that caters to the needs of direct-response industry writers. Find out how membership can change the course of your career. Learn More »

Published: November 16, 2018