The Writing Path You Should Take to Make Good Money as a Writer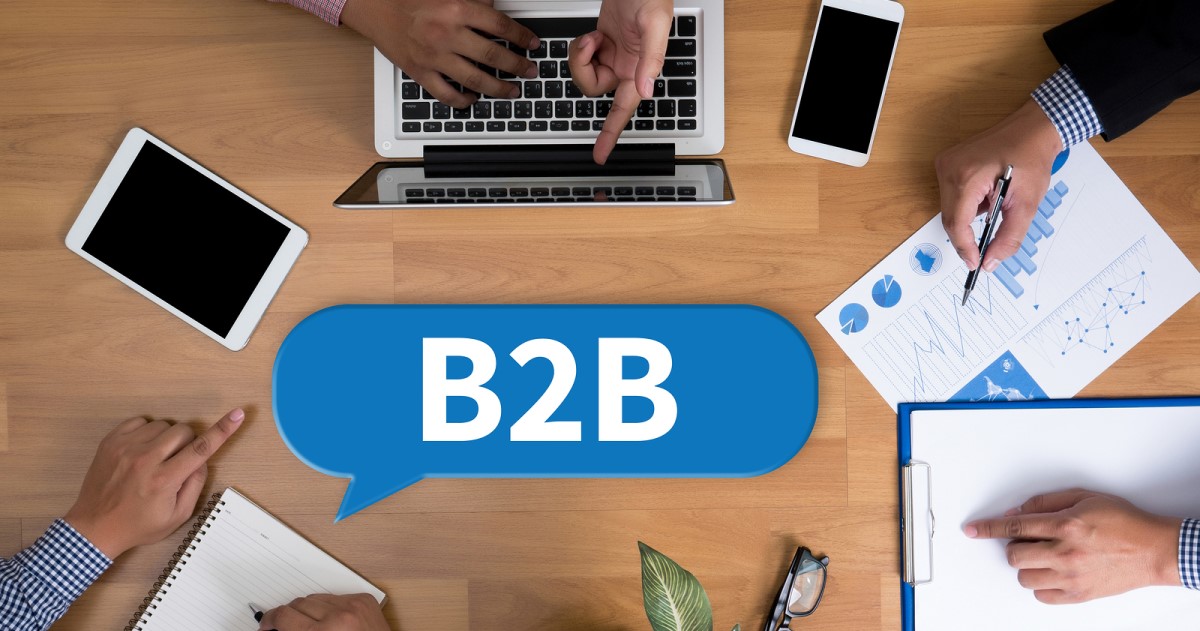 "Which writing path should I take? Which one is the surest route to earning good money as a writer?"
When I get these questions from writers, I know they want a simple answer …
After all, choosing a path for your writing career can feel scary …
And while there's no way for me to answer these questions with 100% certainty, I can give you a little nudge in the direction I recommend most writers take.
It's the path where most copywriters find success — and have the easiest time getting up and running.
It's called Business-to-Business (or B2B) …
If you're wondering whether this could be the right path for you, I encourage you to take this short quiz to find out for sure.
There's no hard selling … no pressure to beat a control … tons of clients who expect to pay professional fees … short assignments that pay really well … and virtually no competition from other copywriters.
PLUS, you can use your professional background — whatever it may be — as experience when launching your business.
That's right, even if you have zero writing experience, if you have any professional experience in any industry whatsoever, you can use it to build your copywriting business.
It's easy to see why I recommend it so often to AWAI members seeking the writer's life.
You can get all the details right here.
I'll make sure you'll get everything you need to succeed — AND help every step of the way.
In fact, we'll never leave your side …
Here's how it works:
First, go here to answer 5 simple questions to make sure this is the right path for you …
It will only take a moment of your time, and afterwards I'll be able to confidently give you my personal recommendation.
Then, if you decide to take my advice, I'll help you get started with the ultimate B2B training program. It's called Secrets of Writing High-Performance B2B Copy.
It's so comprehensive that after taking this single program, you'll have all the skills you need to start working with clients immediately.
Even if you're a complete beginner, you could realistically get through the entire program, and start building a six-figure writing business in as little as a month or six weeks.
But that's not even the best part!
To help ensure your success, we won't leave you alone on your journey …
When you sign up, you'll get direct access to Steve Slaunwhite, a Master B2B Copywriter and well-known B2B copywriting expert, and other successful B2B copywriters through the members-only B2B Forum.
Think of it like a private B2B copywriting club …
Steve is on the Forum frequently to answer any questions you have. Plus, he regularly shares special business-building strategies, projects he's unable to take due to his busy schedule, and tips for getting new clients — all of which is free with the program!
With access to the Forum, Steve — along with the rest of us at AWAI — will be with you every step of the way …
We'll be there to help you overcome any roadblocks … answer all of your questions … and make sure nothing stops you from being successful.
Not so scary anymore, right?
If you have even a tiny hunch that B2B is right for you, now is the time to give it a try.
You'll have everything you need to launch your freelance B2B copywriting business in as little as a month or six weeks (or eight weeks, if you need to take more time) …
And, we won't leave your side the entire time.
This is the safest, surest route to success …
I wouldn't risk passing it up.
With Secrets of Writing High-Performance B2B Copy, you can confidently be up and running in as little as a month …
Even if you're a beginner right now!

The Professional Writers' Alliance
At last, a professional organization that caters to the needs of direct-response industry writers. Find out how membership can change the course of your career. Learn More »

Published: November 27, 2018