Use This Simple Six-Step Secret to Land More Writing Gigs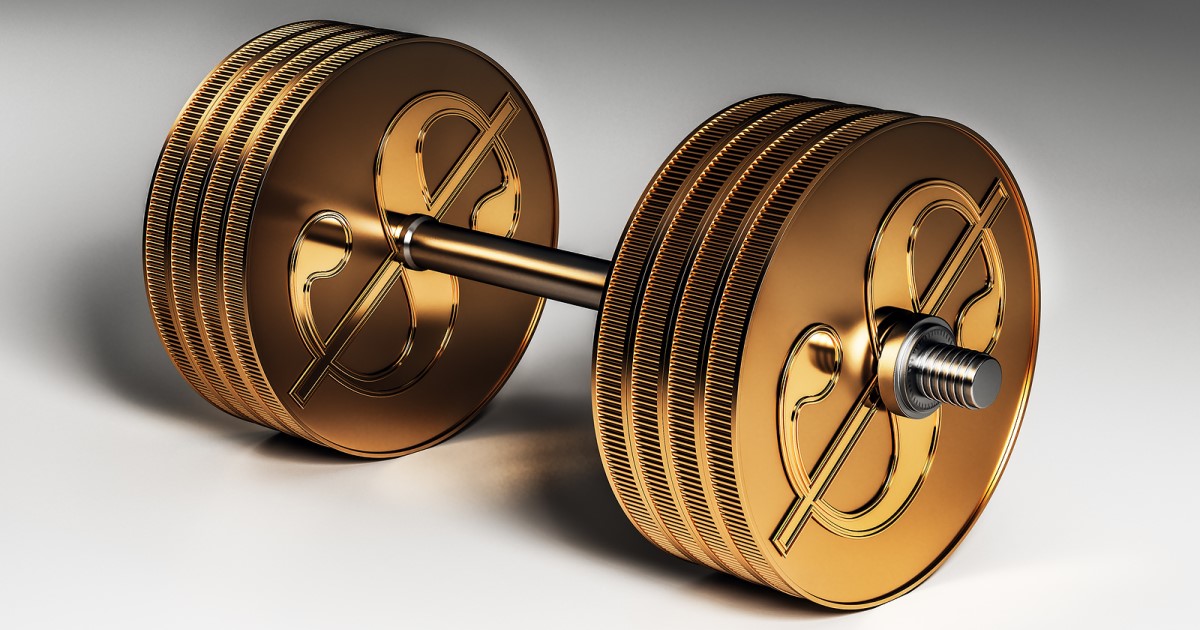 Grossly distorted … the only two words I could find to describe his physique.
His biceps alone measured 23.5 inches. That's like carrying two average-sized watermelons on your arm.
But then, that's the muscle size you'd expect from a professional bodybuilder like Rich Piana.
Rich, who was 6 feet tall and weighed close to 315 pounds, was well-known in the world of bodybuilding, having won the International Federation of Bodybuilding and Fitness (IFBB) title in 1989, and the National Physique Committee competition in 2003 and 2009.
Sadly, Rich passed away a few years ago at age 46 from complications related to heart disease. An autopsy revealed that his heart and liver weighed over twice that of an average man his age.
I didn't even know about him until my husband I watched a recent documentary on professional bodybuilders.
To be perfectly honest, the only bodybuilder's name I instantly recognized is that of Arnold Schwarzenegger. You know … the 7x Mr. Olympia champion, Hollywood movie star, and former governor of California.
Rich and Arnold weren't the only bodybuilders profiled in the documentary. Others included Jay Cutler, Ronnie Coleman, Kai Greene, Phil Heath, and Branch Warren, who each had equally massive muscle size.
Now, what I found more interesting (and certainly more eye-pleasing) than the mass amount of muscles is how much the bodybuilding industry has transformed since the days of Joe Weider.
More specifically, how these days, bodybuilders are finding greater fame and fortune.
Joe, if you're not familiar, is the man who most people give credit for turning bodybuilding into a professional sport rather than an "underground" weight-lifting hobby.
Joe is known as The Father of Bodybuilding because he created an entire industry from scratch. He created the IFBB and Mr. Olympia competitions, where Arnold first found his fame.
He also started Muscle & Fitness magazine, the industry's first publication dedicated solely to the art and science of bodybuilding.
The truth is, Joe turned bodybuilding into a fitness empire. American Media, which now publishes Muscle & Fitness, Shape magazine, Fit Pregnancy, Men's Fitness, as well as a host of other health titles, generates well over $223 million a year.
When Joe died at age 93, his personal net worth was estimated around $35-$50 million. Not bad for a guy who first gravitated to weight lifting as a way to stay in shape.
So what's happening in the world of bodybuilding today? I'll tell you in just a minute, but first let's talk about how you could easily build up your fees and your client list.
One thing clients love is when you understand the business model they use to get more customers and generate higher revenues.
It's really a simple process of finding people interested in what they have to sell and then selling them. The steps involved usually look like this:
Step #1: Build a list. Your client creates a report on a certain subject or topic they know well and offers it free of charge to interested readers in exchange for their email information.
The free report is usually posted on the client's website. And they spread the word about that free report using advertising platforms such as Google's paid Pay-Per-Click ad network or on Facebook and other social media outlets.
Step #2: Write to those readers. Once your client has the prospects' email information, they write to those readers a few times a week. The content of those emails is mostly related to the subject matter of the free report.
At this stage, your client is trying to establish a relationship with those readers, built on trust. The more trustworthy the reader sees the client, the more inclined they are to purchase a product or service, which leads us to …
Step #3: Make them an offer. In addition to providing free content in the form of those emails, your client will also send a sales letter to the readers on that list.
How often they send a sales letter varies by client, but could be anywhere from every day of the week or just a few days, or just on weekends.
The goal is to convert as many of those free readers as possible into paid customers.
And of course, that is where you come in. You'll be the person they hire to write that sales letter.
Step #4: Make another offer. Once a prospect has converted to a paid buyer, your client will likely sell more products to that same person.
There's a saying in business (also known as the Pareto Principle) that 80% of a company's revenues come from 20% of its customers. It's easier and less expensive to sell a product or service to an existing customer than it is to get a new customer.
Step #5: Sell here and there. If the next product your client sells is similar or complementary to the first purchase, but is priced higher, this is referred to as upselling.
If the product being offered is different from the initial purchase, this is known as cross selling.
Your client might even have what's known as a downsell. This is a product similar to the first item bought, but is priced lower.
Step #6: Profits Galore. It's in these upsell, cross sell, and downsell stages of the buying process that your client makes the most money.
The first purchase the prospect makes usually helps your clients recover whatever money they put toward advertising the free report. These additional purchases tend to be where your client makes a profit.
Now, obviously I've simplified the process down to these steps, and naturally, there's more details involved in each one.
But the point is, the more you understand the way your client operates their business, the more they appreciate your value.
And the more valuable you are, the more in-demand you become, and the more money you get paid.
Here's something else to keep in mind. Once you understand this business model, you can use it for yourself.
You could create your own free report, offer to your own list of prospects, and write your own sales copy. It's how email marketing and copywriting expert, Ben Settle generates a healthy six-figure income each year.
When he started his career as a copywriter, he had a list of high-paying clients. But once he learned how they made money, he started doing it for himself.
In essence, he became his own copywriting client. You can find out more about what he does here. It's easier to achieve success when you follow the right process to build up your business.
Million-dollar fame and fortune in bodybuilding. Turns out, bodybuilders use weight lifting as a way to attract fans much like the way your client uses a free report to attract prospects.
And once they get that fan base, then they upsell and cross sell fitness-related products such as supplements, diet plans, and workout regiments. Some bodybuilders even have their own clothing line.
Most of the bodybuilders I mentioned in this article have a million-dollar-plus net worth. For instance, Rich Piana had a $2 million net worth. Ronnie Coleman's net worth is roughly $10 million.
Of course, Arnold has the highest net worth at $400 million, but most of his fortune came after he retired from the sport.

10-Minute Workday
If you want to be a well-paid writer without having to land clients or spend hours every day working on your business — Ben Settle's 10-Minute Workday shows you how to create an easy email business. Learn More »

Published: November 19, 2018