5 Reasons This Single Event Is Essential to Your Writing Career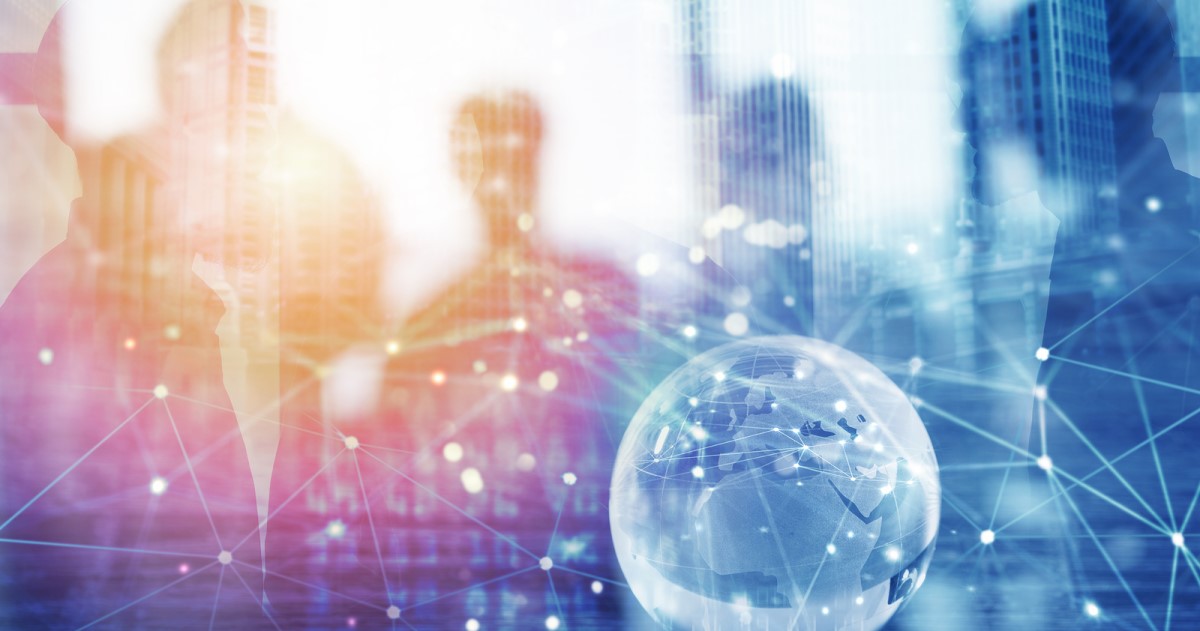 It was an unexpected coincidence with historical significance.
Yet you probably never knew it happened.
On November 5, 2018, two space probes that were launched four decades apart and had traveled in opposite directions, reached their destinations on the exact same day.
Even more amazing, they did so within a few hours of one another … something that has never happened before and the chances it will happen again are slim to none.
The two probes are NASA's Voyager 2 and the Parker Solar Probe. Voyager 2 crossed into interstellar space at the same time as the Parker Solar Probe made its first ever close-up fly-by of our sun.
Both probes are capturing cosmic data and pictures that astrophysicists and scientists here on Earth are decoding in order to learn more about our solar system and the universe.
All the data is transmitted every day through radio signals. So in essence, the two probes are "phoning home" daily. But it takes almost 16 hours before scientists receive the incoming call.
Of course, these aren't the only probes ever sent into outer space. Voyager 1 was launched on September 5, 1977, a few weeks behind Voyager 2's launch date on August 20, 1977 … the same year that Star Wars made its movie debut.
Unfortunately, one of Voyager's 1 specialized plasma-transmitting antenna stopped working decades before it entered interstellar space. So scientists had to do a rough calculation of when the probe reached interstellar space, also known as the heliopause.
They say it happened sometime in August, 2012.
Now for the non-astrophysicists among us, the heliopause is the outer edge of the space bubble that protects the planets from the intense radiation that exists in what is known as the interstellar medium.
This bubble, which is created by the sun's powerful solar winds that are constantly pushing back against the interstellar medium, is filled with plasma, charged particles, and ionized gas, along with varying degrees of temperatures.
NASA scientists measure all of these things to determine where our solar system ends. And they tell us that point in space is where the solar winds dwindle and everything inside the bubble dramatically decreases.
That boundary line just happens to be roughly 120 to 123 astronomical units (AU) from the sun. That works out to around 11 billion miles away.
Fortunately, scientists didn't have to do a rough calculation of when Voyager 2 hit the heliopause because its antenna kept working. And that day occurred on November 5, 2018 when it sent a radio signal that recorded the disappearance of plasma right around 120 astronomical units (AU) away from the sun.
Not to be outdone, the Parker Solar Probe is making history of its own. It's skimming the sun's surface and taking pictures of it. It will get as close as 4 million miles from the sun, far closer than any spacecraft has ever done before.
That's the only job the Parker Solar Probe has to perform, and so far, scientist like the data it's sending. But what about its counterpart, Voyager 2's journey?
Where is it headed now that is out in interstellar space?
I'll tell you more in just a minute, but first, Dear Copywriter let's talk about the trajectory of your copywriting career, or specifically how to get a head start on becoming a well-paid copywriter.
The first thing I want you to do is write these dates down on your calendar: May 14-17, 2019. Those are the dates for AWAI's FastTrack to Copywriting Success Bootcamp and Job Fair.
If you've never been to Bootcamp before or have been hesitant to sign up, I suggest you go ahead and do it. (You can check out the details here.) Why is attending Bootcamp such a big deal?
Well, here are five reasons why you should be at Bootcamp.
Attend Bootcamp Reason #1: A Gathering of Your Peers: There's nothing more rewarding than being surrounded by your peers … people who have the same goals and aspirations as you and are willing to help you achieve them all.
But being with your peers also allows you the chance to network with others. Maybe a fellow writer knows a client looking for the kind of copy you write and is willing to pass your name along. Or maybe you get advice on how to pick a niche that matches your style of writing and interests.
Attend Bootcamp Reason #2: Experts Share Their Secrets: Bootcamp speakers are some of the top experts in the industry and they don't mind sharing their secrests to success. For instance, at AWAI's most recent Bootcamp, best-selling author Andrew Davis explained the best way to capture a reader's attention and hold it for as long as you need.
He calls it the Curiosity Gap. For as long as you can keep your reader intrigued and wanting to know more, the more likely you'll get the desired response you're seeking, which for copywriters, is getting them to hit the Buy Now button.
Andrew didn't just explain how the Curiosity Gap works, he demonstrated it in action during his presentation. By the time he was done, everyone in attendance knew exactly how to improve his or her copy.
Attend Bootcamp Reason #3: Tips on Landing Clients: That network you create could be instrumental in helping you find new clients. But so can the expert speakers.
Take crowd favorite Joshua Boswell, an authority on getting clients. When just starting his copywriting career, he struggled to get clients, but now has all the clients he needs. He's boiled the system he uses down to five simple steps that you can use right way to go from zero income and no clients to having all the clients you need to be a thriving writer.
Or there's Ilise Benun, the expert's expert on how to properly price projects you take on from clients. She shows you shortcuts that make it easy to determine your bottom-line number. But she also tells you word-for-word what to say to clients and how to answer their questions with ease and confidence.
Attend Bootcamp Reason #4: Lasting Friendships: When you're at Bootcamp, you're among what we refer to as your tribe. These are people who understand all the ups and downs of being a freelance writer. They give you support and encouragement to continue on.
But they also become your friend. There are dozens and dozens of AWAI members who have been attending Bootcamps for years and who stay in touch with the friends they make each time.
If you need a friend to read over a draft you've written, no problem. If you need a friend to walk you through how to write a certain type of copy you've never done before, no problem.
Even if a friend lives thousands a miles a way, no problem. An email or phone call is all it takes to get the conversation started.
Attend Bootcamp Reason #5: Get Hired on the Spot: Usually over 40 marketers and publishers attend Job Fair with the singular purpose of hiring copywriters.
You get to meet them at Job Fair. And you can submit a Spec Assignment as well, giving them a chance to see your writing talents. This is where many copywriting careers have been launched. Like that of Jon Stoltzfus, who submitted Spec Assignments to a financial publisher and got hired to write copy. Four years later, not only is he still writing copy for that publisher, he is now their Copy Chief.
Here's the bottom line. The insights, knowledge, guidance, and expert copywriting tips you learn at Bootcamp are deliberately designed to propel your copywriting career. Instead of wondering about such things as how to get clients or what niche you should pick, at Bootcamp, you'll find the answers.
You won't be leaving things up to chance … you'll have a plan of action you can put into place the moment you get back home.
The best way I can sum up attending an AWAI Bootcamp is with this quote from Francis Bacon, a 15th century English Philosopher, statesman, who served as both an Attorney General and Lord Chancellor of England, and best known as the father of modern scientific inquiry:
"Reading maketh a full man; conference a ready man; and writing an exact man."
I'm not a scientist and can't do complex astronomical mathematical calculations, but I am willing to make this prediction: If you attend Bootcamp, then 2019 could be a landmark year in your copywriting career.
Where are Voyager 1 and 2 headed now? It was just recently announced that NASA managed to instruct Voyager 1 to fire thrusters to correct its course after being dormant for 37 years. It's now wandering through interstellar space heading for the constellation Camelopardalis, which will take 40,000 years to reach.
Voyager 2's fired its thrusters, allowing it to leave our solar system and head off to Sirius, the brightest star in the night sky. Even traveling at 40,000 mph, it will take the probe 296,000 years to get there. By the time it arrives, experts say humans will have become extinct or at the very least evolved into an entirely different species.

The Professional Writers' Alliance
At last, a professional organization that caters to the needs of direct-response industry writers. Find out how membership can change the course of your career. Learn More »

Published: December 31, 2018