Attracting the Right B2B Clients with Loglines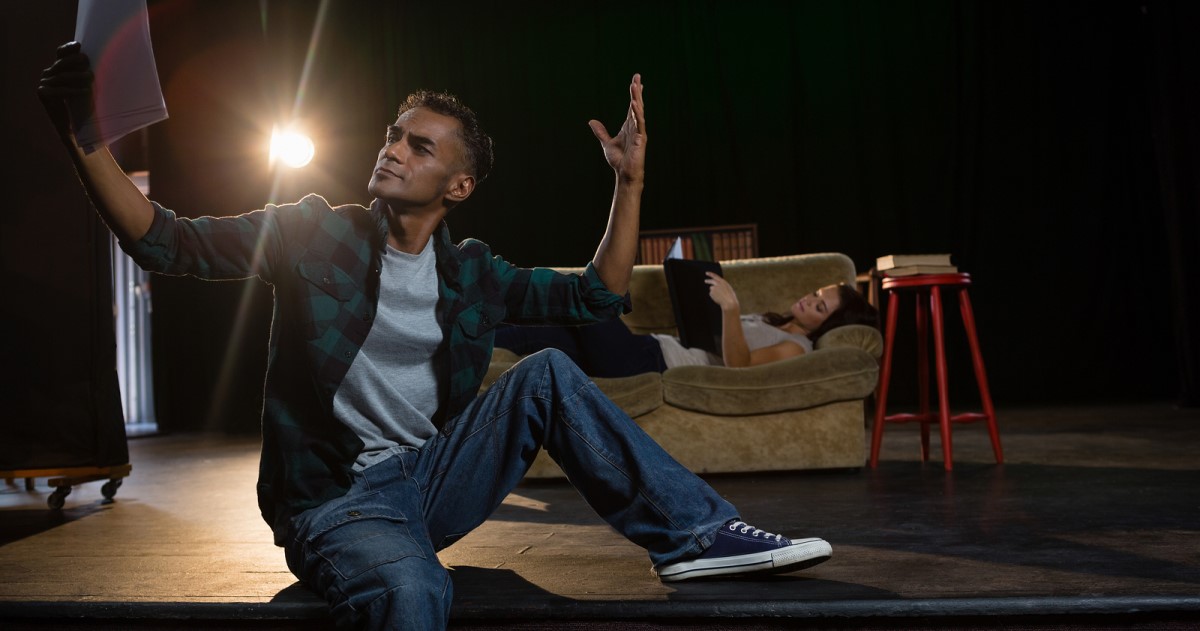 Let's be honest … We love some clients more than others. (That's okay!)
In fact, we'd do almost anything to duplicate those lovable, easy-to-work-with, pay-on-time clients. They are the ones who are the right clients for us … and the more of them we have, the better.
So, there's just one question …
How Do We Attract the Right B2B Clients?
Here's one way to do that: Borrow a tool from the script-writing world and use a logline.
Loglines are brief summaries that state the central conflict of a story and provide an emotional hook.
Easy enough, but how can this help B2B copywriters? Let's take a look.
There are three benefits to writing and using loglines:
They focus on one thing — your niche.
They help you master your craft by using as few words as possible.
They help you identify and attract the right client because they are specific.
A Simple Formula
Loglines all use a very simple formula:
Protagonist + Struggle with Antagonist + Death Stakes
Looks a lot like a plot for an action film, right? You are indeed correct.
Here's a logline you may recognize:
A computer hacker learns from mysterious rebels about the true nature of his reality and his role in the war against its controllers.
Did you guess The Matrix? If so, you'd be spot on!
You get the idea, so now let's write a logline.
4 Steps to Writing a Logline
Step #1: Identify the Protagonist
People commonly understand a protagonist to be the leading character or hero of a story. But a protagonist is also a leader or principal person in a cause. And that's your client. He's the leader. It's his company providing excellent products and services which his customers crave.
Let's assume the client we're seeking is maybe … the owner of … a local cabinet manufacturer. And maybe … he makes custom cabinets. And maybe … he's a small business owner with 10 employees.
The trick here is to be clear and specific, using as few words as possible.
So, in this example, it boils down to … A small-sized custom cabinet manufacturer.
Step #2: Identify the Protagonist's Struggle
We all know every protagonist struggles with something. Usually it's him against himself, or him against society. Pain is always involved.
It's no different for our cabinet manufacturer. We need to determine his pain. What keeps him up at night? What pressure is he facing?
Well … maybe he's tried two or three email campaigns and hasn't seen results. Or maybe he has a case study or two on his website, but again, hasn't seen results. Or maybe he's trying to figure out why his website gets little to no traffic. There could be a myriad of stressors causing him pain.
So, let's say our cabinet manufacturer has tried several email campaigns. And let's say he hasn't seen any significant results.
So now we have a small cabinet manufacturer frustrated with email marketing. And he's frustrated because he hasn't generated any sales or leads.
Okay, but what does he have to lose?
Step #3: Identify the Death Stakes
"Death Stakes" seems so harsh and ominous. Pretty dark stuff. But really what we're talking about is risk. What is at risk for our hero? What does he stand to lose? What is at stake?
We know our cabinet manufacturer will miss out on sales and leads if no one opens his emails. And if he's missing out on sales and leads, he has no continuing business and can't pay his employees. He might even go out of business.
This could be tragic! But we can help the cabinet manufacturer with our own niche services. We could write an effective email campaign that increases his sales and leads. And he would be thrilled about that!
Now that we know what he needs, we come to the last step …
Step #4: Provide the Protagonist a Way to Succeed
Clearly our cabinet manufacturer needs a solid email campaign.
We can spark his interest and attract him as a client using a logline.
We can write something like this:
Email marketing often frustrates small cabinet manufacturers. The poor results cause them to lose sales and leads. So, I write specific, targeted messages that get their customers to open their email and then click a link. The resulting sales and leads can exceed the company's goals and expectations.
See how this works? By focusing on one specific niche, we draw other cabinet manufacturers into the story. They see themselves and relate to the struggle. They also have a clear picture of how we can help them. Finally, they know what happy result to expect.
The beauty of using a logline is that we can write one for every niche and type of project. Case studies for pharmaceuticals. White papers for finance. Blog posts for pets. The possibilities aren't limited in any way.
You can use your logline any way you want. Put it on your website. Put it on your business card. Include it in your LinkedIn profile. With practice, you can use it on discovery calls. You could even use it like your elevator pitch.
Start using this formula today. Write a logline. Or two. Or three. You'll stay focused on your niche and you'll master your craft. More importantly, you'll attract the right easy-to-work with, pay-on-time B2B client.
And that's a great story.
This article, Attracting the Right B2B Clients with Loglines, was originally published by B2B Writing Success.

The Professional Writers' Alliance
At last, a professional organization that caters to the needs of direct-response industry writers. Find out how membership can change the course of your career. Learn More »

Published: December 13, 2018