Case Study: Minneapolis Woodworker Lands Dream Financial Copywriting Job — Just Six Weeks after His First Bootcamp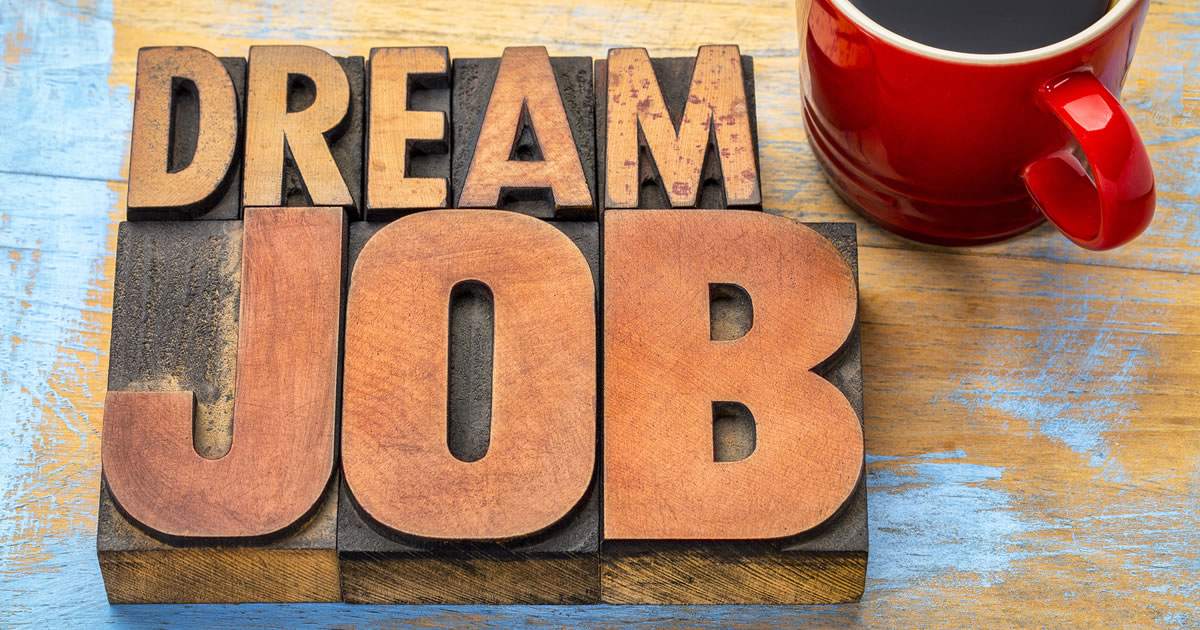 Jeremy Rasmussen had always worked with his hands — and expected to keep at it for a few more decades. A self-employed woodworking craftsman, he refinished paneling and furniture in Minneapolis high-rises.
Yet the thought of endless days bent over, applying harsh chemicals in the odd hours when offices were vacant left him seeking something else.
"When you're in the trades, after 20-30 years, you'll have sore joints and a bad back," he says. "I asked myself, 'Is this what I want to do for the rest of my life?'"
As he looked for other options, ironically, a step he took to grow his woodworking business actually inspired a way out of it.
Tired of cold-calling, Jeremy had picked up a book by Dan Kennedy. Following Kennedy's advice, he crafted a two-page brochure to market his services and sent it to a list of businesses.
As the brochure — and his writing — brought clients in, he wondered if he had hit upon a potential new career.
"Given the power that one sales letter had, I thought, 'Maybe there's something there,'" he says.
His instincts were dead on. Through dedication and laser focus on a goal, just a year later, Jeremy was working full time as an in-house writer for a major financial publishing house.
Falling in Love with Copywriting
Back in school, writing had been something Jeremy endured, not enjoyed. There was never a goal to write. But seeing that sales letter turn his business around left him in awe of the impact of words.
Exploring copywriting online, he started following AWAI and soon responded to an offer for The Accelerated Program for Six-Figure Copywriting. Though money was tight, he signed up anyway and gave it everything he had.
"I devoured The Accelerated Program," he recalls. "I was reading it on my phone during breaks at client sites and applying it to my own business. I started to fall in love with copywriting."
When Jeremy saw an opportunity to sign up for AWAI's Circle of Success, he jumped on it. COS would give him lifetime access to all programs and admission to the FastTrack to Copywriting Success Bootcamp and Job Fair — an event he had already set his sights on.
Though COS would be another financial stretch for him, the investment made him all the more committed to his new career path.
For years, Jeremy had followed investing through financial newsletters. He knew the lingo and the audience; this would be his copywriting niche.
Not long after joining COS, he headed to Delray Beach, Florida, for his first Bootcamp, bringing his girlfriend along. Jeremy set two specific goals for the trip: find an in-house job with a financial publisher and propose to his girlfriend.
'Swinging for the Fences'
At Bootcamp, Jeremy remained singularly focused on his goal. Despite being introverted, he proactively introduced himself to people and frequently mentioned his goal of working for a financial publisher.
"Bootcamp was intimidating at first," he admits. "I wondered, 'Was I in over my head?' But I forced myself to have conversations. Every time I saw someone with a financial publisher, I tried to get close and meet face-to-face. I wasn't going there to go small, I was swinging for the fences."
While there, he gained confidence — and $1,000 — by winning an AWAI Spec Challenge. He simply applied a headline formula he had picked up in The Accelerated Program.
One face-to-face talk would cement his future. At Job Fair, he was surprised to find no line at the booth for Stansberry Research. He chatted with the representative and struck an agreement. In the following weeks, he would write a copy challenge to demonstrate his abilities.
As the event wrapped up, Jeremy's dream seemed just within reach. He had a chance with a financial publisher. And on top of everything else, his girlfriend said …"Yes."
Hitting a Home Run
Back in Minneapolis, Jeremy wrote a space ad for Stansberry — then waited. After a week or two, he learned he had made it to the next round.
Next, they asked him to write a letter to the company's Copy Chief, Mike Palmer, outlining why he should work at Stansberry. Jeremy threw his passion for copywriting and investing into that letter, and it worked. He landed an in-person interview with the company.
While at the Stansberry offices in Baltimore, he met the team, sat in copy reviews, and got a sense for the fast-paced learning environment Stansberry would be. He wanted in, badly, but had to pass one more challenge, a four-page sales letter.
In early December of 2016 — just six weeks after Bootcamp — Jeremy's dream came true. He landed a job at Stansberry, and did so with almost no professional copywriting experience.
Instead, his skills had been honed through AWAI programs, and most importantly, via feedback on his assignments.
"AWAI gave me the chance to have experienced professionals review and grade my copy," he says. "That's what prepared me the most for the challenges with Stansberry — going through the motions of what it would be like to work with an actual client."
Learning from Legends
Today, Jeremy tackles at least five to six major promotions a year. He's paired with a senior writer, giving him one-on-one collaboration from start to finish.
"Working at Stansberry … it's everything you think," he says. "I get to collaborate with and learn from legends in this industry."
Since arriving, he's also learned that writing is just one part of promotional success. To write well, you also need to understand marketing, which he has picked up by reading numerous books.
"You have to add value in other ways," he explains. "It's still a place where ideas are gold. Everyone has a voice here."
Jeremy has had his share of "torn-up" copy, but sees it as part of the learning process. He's also seen significant success with some of his promotions. One brought in $4.2 million just the first night. Over the following week, it produced another $3.5 million. After that, it was on to the next million-dollar promotion.
"There's no room for egos and no time to let it get to your head," he says. "You have to rein yourself in and get back to work."
Reflecting back, Jeremy can pinpoint the two decisions that helped advance his career the most — investing in Circle of Success and attending that first Bootcamp.
"People ask, 'Is this for real? Can you really meet editors and companies at Bootcamp?' I can tell you for certain it's real," he says. "Six weeks after Bootcamp, I landed a full-time copywriting job through a connection there."
Jeremy's Tips
Set a specific goal — Jeremy knew the niche and type of job he wanted, and went after it from day one.
Be more than a writer — Read books and study marketing so you bring value beyond copywriting.
Know your subject matter — Years of reading financial publications enabled Jeremy to understand the audience and terminology, giving him a huge advantage.
Break through your fear — Attend events, talk to people, and take on copy challenges. "There's so much opportunity on the other side of the fear barrier," Jeremy says.

The Professional Writers' Alliance
At last, a professional organization that caters to the needs of direct-response industry writers. Find out how membership can change the course of your career. Learn More »

Published: December 5, 2018