Earning Your Way to a Fat Copywriting Check Worth $875,000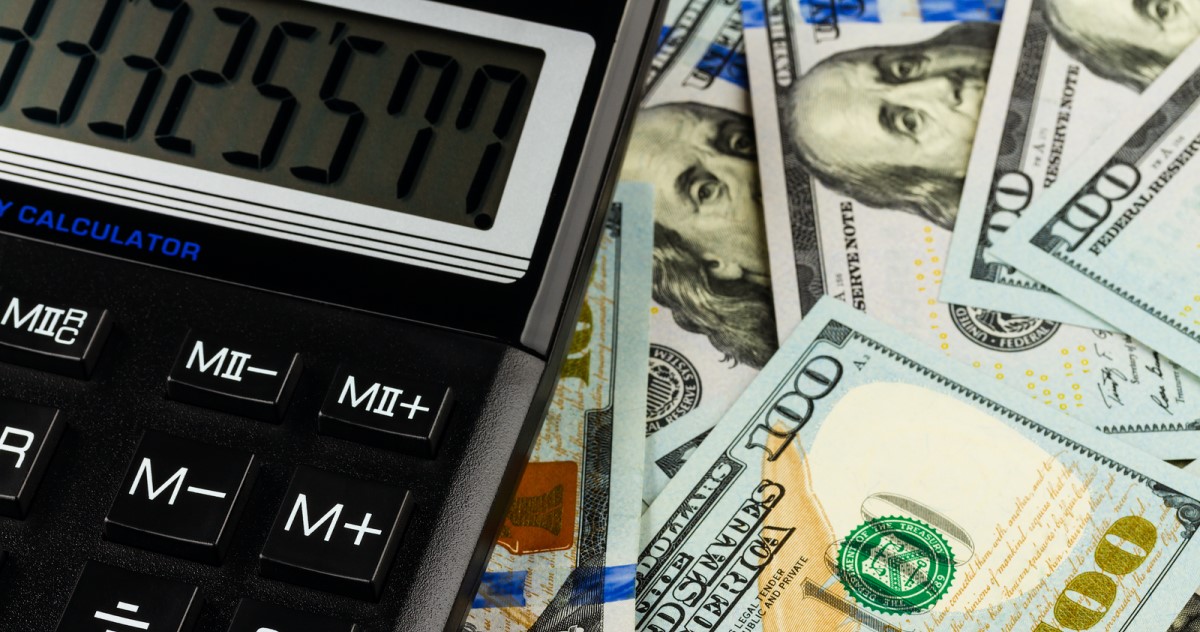 Some estimates put the sales figure at $1 billion … others say it's closer to $2 billion.
I'm not sure which number is correct, but one thing is certain: It's one of the most famous direct-mail sales letters of all time.
You know it too: The Wall Street Journal's "Two Young Men" letter.
The letter tells the story of two men, reunited at their 25th college reunion. Both were well off, happily married with three children, and had worked for the same company since college.
However, there was one major difference. One of the men was the manager of a small department within the company while the other was the company president.
The letter questions what was it that separated these two men so drastically.
Of course, the answer is reading The Wall Street Journal (WSJ). However, in the letter, it never explicitly stated this is the reason … rather it implies that reading the newspaper is how you achieve greatness.
The WSJ had no idea whether the letter would work, but like all smart companies do, was willing to test it. The letter mailed in 1975 and worked so well, the company continued mailing it for 28 consecutive years.
Over the years, of course, they made a few tweaks to the copy, but it remained relatively the same copy for the entire time it mailed.
Now, there are two things worth pointing out about this letter. The first is mailing a single letter for that amount of time is a phenomenal accomplishment. There just aren't many letters in our industry with this kind of staying power.
But it's also letters like these that turn companies into household names and the copywriters who write them into legends. And that's exactly what Martin Conroy became.
Martin Francis Conroy was born in Manhattan on December 13, 1922. In 1943, he earned a Bachelor's degree in English from the College of the Holy Cross in Worcester, Massachusetts, and afterward served with the Army in Germany.
He first worked as a writer at Bloomingdale's and then on the editorial staff of Esquire magazine. From there, he joined the advertising firm BBDO in 1950.
A few years later, he was named Vice President. But it wasn't until he wrote that now-famous letter that he gained notoriety.
In 1979, after the success of his WSJ letter, he left the agency to become an independent freelance writer and consultant. He wrote sales copy for the rest of his life. Martin died in 2006 at the age of 84.
Now, I don't know if Mr. Conroy was paid a copywriting royalty, but if so, we're talking some serious cash.
How much? Well, let's do a little math to find out.
Most "A-level" copywriters earn a huge portion of their six-figure incomes from the royalties they are paid by clients. Today, the average royalty rate is around 3% to 5%.
If we apply those rates to the sales figures Martin's letter produced, we're talking anywhere from $60 to $100 million in royalty income. With that kind of money, you wouldn't have to write another sales letter at all.
But like Martin, most of us who choose copywriting as a career never really retire. Turns out, copywriting is just something that is hard to get out of your system.
Now, one thing I should point out about royalty income is that you aren't paid out in one lump sum. Your client only pays you as often as they mail the letter you wrote.
In this example, since the letter was mailed for 28 years, we could assume that as the writer, your client would mail a check every year for $3.5 million.
But it gets better. More often, you'll find that clients pay out royalty checks on a quarterly basis. Using the same example, this means you'd get a royalty check in the amount of $875,000 four times a year. And who wouldn't love getting those kinds of fat bonus checks four times in one year?
What's the second equally impressive feat about Martin's letter? I'll share with you in just a minute, but for now, Dear Copywriter, let's talk about how you can earn your way to big fat copywriting checks.
Fat Copywriting Check Step #1: Pick a niche with deep pockets. Not every niche, or rather, not every company you write for pays a royalty income. Publishing companies that reside in the health or financial newsletter subscription niche have deep enough pockets to pay a royalty to copywriters.
They are more than willing to do so because they understand how important sales letters are to acquiring subscribers. And for every new subscriber they bring on board, they know they can get a large majority to buy even more products at higher prices.
So the more they sell, the more money they make. And the people they rely on most to help them sell are copywriters.
What if you don't write for a company that pays a royalty check? Good thing you asked. See Step #2.
Fat Copywriting Check Step #2: Work with companies that understand a copywriters' value to their business. Let's say you write for the B2B industry, which is shorthand for selling products and services to other businesses.
B2B companies know they can't "seal the deal" with a potential client unless they first generate interest in their products. And guess what skilled person they use to help them do this?
Yep, you guessed it … B2B copywriters.
Luckily for you, more B2B companies are turning to copywriters to write case studies, white papers, emails, video and PowerPoint scripts, landing pages, web content … the list goes on and on.
And each of these projects pays well too. It's not uncommon to earn $500-$700 for a single email or $3,500 for an entire email campaign. Or to ask and receive as much as $600 for a simple 800-word ghostwritten article.
And each project you take on adds up to a pile of money. Some B2B copywriting experts such as Gordon Graham, Ed Gandia, and Steve Slaunwhite to name just a few, easily earn over six-figures a year.
Fat Copywriting Check Step #3: Be well trained at what you do. This should go without saying, but the better you become at writing copy, the more clients you'll pick up and the more money you wind up earning.
So always … always practice your craft. It's really the only way to become great at what you do. The good news is that AWAI has dozens and dozens of learning resources and programs to help you accomplish this. You can pick and choose the ones that suit your needs.
Fat Copywriting Check Step #4: What's working and not working. Besides becoming a good copywriter, make sure you stay in tune with what's working (and not) within your niche.
Clients are pressed for time and don't enjoy slowing things down to train or teach writers on what is working within their industry. They want you to already know this information.
How do you do that? The easiest way is to get "seeded" on lists within your niche. This means signing up to an email list using a seed (fake or different name) to as many lists as you can. And then you read and study the content of the emails you receive.
Another way to see what's working is keeping a Swipe File. That's simply a collection you keep of sales letters of clients in your niche. (Never underestimate the value of a Swipe File. Martin Conroy actually swiped the concept for his "Two Young Men" letter from ads that had run 50 years prior!)
Fat Copywriting Check Step #5: Take initiative. Clients won't voluntarily discuss the problems they are dealing with, but if you ask, they'll tell. And that could put you on the path to more paid projects.
For instance, maybe your client is launching a new product or service and doesn't have all the loose ends tidied up yet. Such as a report still has to be written or collateral pieces like lift letters are still on the "to-do list."
If you ask, "what else is needed," or "how can I help," they might answer by handing you a list of projects to complete. That's more money in your pocket and also deepens the relationship you have with that client.
AWAI member and working copywriter from Down Under, Pauline Longdon, always ends every conversation we have with, "How else can I help you?" And it's questions like this that tend to put you at the top of a client's mind. When the next project comes up, your name jumps to the top of the list.
Fat Copywriting Check Step #6: Persistence pays off. As an up-and-coming copywriter, the one thing you can't do is give up. You have to stay diligent and persistent.
Here's a fact: No "A-level" copywriters are born overnight. Martin Conroy didn't write his famous WSJ letter the first day on the job. He took years before his big breakthrough came.
The same is true with others famous copywriters, such as Mike Palmer, the genius behind "End of America." Mike wrote editorial copy for many years before he switched to copywriting. And even then, it took several more years before his first big breakthrough: "Secret Currency."
So keep practicing … studying … taking initiative, and most of all, never give up. You see, no matter how much you earn, being a copywriter is worth it.
Our industry is one of the most enjoyable, exciting, and rewarding career paths you could ever choose.
Here's the other phenomenal feat about Martin's letter: It was just 746 words long. That's like getting paid $2.6 million for every word you write. And although those words make up just two pages of copy, it's some of the most powerful copy you'll ever read. In fact, you should read it out loud before you sit down to write your next project.
You'll be amazed at how inspiring those words are … and you might wind up writing one of your best sales letters yet. (You can find a copy in AWAI's Hall of Fame book, part of The Accelerated Program for Six-Figure Copywriting.)

The Professional Writers' Alliance
At last, a professional organization that caters to the needs of direct-response industry writers. Find out how membership can change the course of your career. Learn More »

Published: December 10, 2018