How to Find Your Perfect Work-Life Balance on Social Media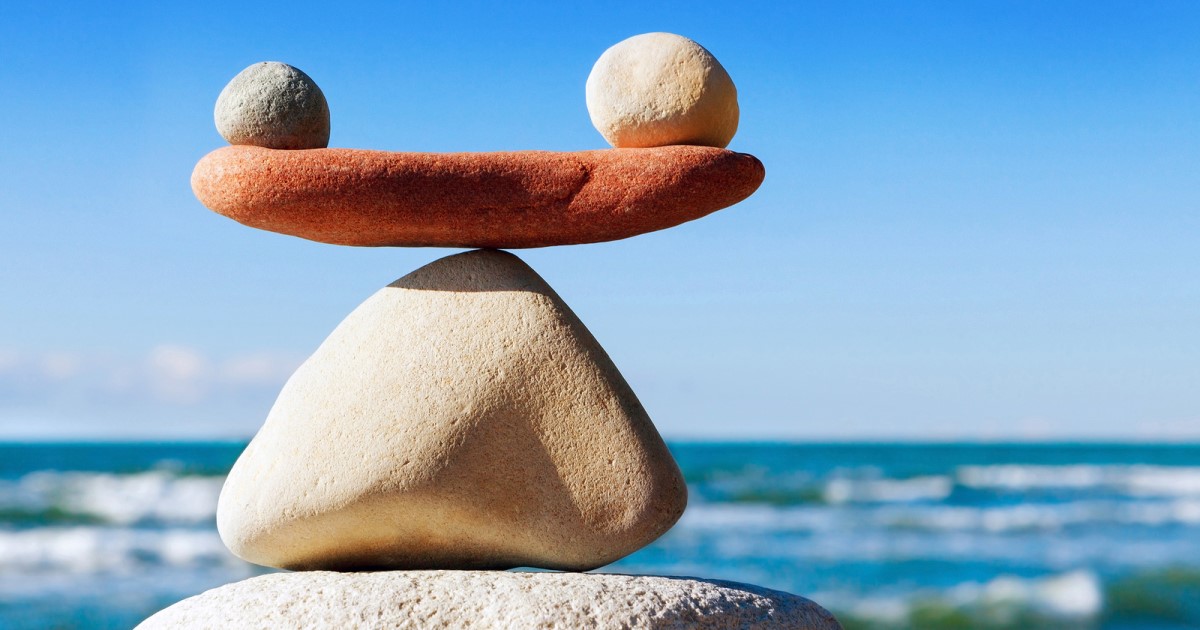 Many people think it's easy for writers to find the perfect work-life balance. After all, many of us work from home … or wherever we choose to open our laptop on any given day. We set our own hours. We get to choose who we want to work with … and who we don't.
Yet, while some of us are able to find this idyllic work-life balance in our everyday lives, our social media accounts don't always reflect it.
We know all work and no play makes Jack a dull boy. A cliché, yes. But, just as true on social media as it is in life. If all you ever talk about, post about, let others see is your work … yawn. Scroll. Crickets.
Worst case scenario: people unfriending, unfollowing, blocking, or even reporting you as spam.
You don't want that.
The inverse predicts a situation equally as dire. All play and no work makes Jack someone who is missing out on potential clients and referrals. People may see you as an interesting person. They will react and comment on your posts. But, will they do business with you, or refer business to you, if they have no idea of what you do? Probably not.
So, what's the right mix of work and play on social media? How do you effectively balance professional and personal?
I like the 80/20 rule.
For every four personal posts, put something out there about your work at least once. This is on your personal social media accounts.
For your business profiles, switch the scales. For every four posts about your industry and/or business, insert something personal at least once.
Here's why this works …
Your personal friends know you, like you, and want you to succeed. But, many times they don't really "get" what you do. So, they don't know how they can help. Posting about your work helps them understand.
On the professional side, remember that it's YOU, the person, that makes your writing business unique. If you're a health copywriter, it's what sets you apart from all the other health copywriters out there. If you're a business-to-business (B2B) email copywriter, YOU are what makes you different from all other B2B email copywriters.
And, social media is a great platform to show people (both current and prospective clients) just who YOU are … personally and professionally.
Talking Business on Your Personal Social Media
Social media is all about staying connected with those who are important to us. It gives us a platform to talk about and share what's important to us.
We laugh, cry, get mad, get inspired … all with a sense of togetherness. A sense of belonging.
It's become second-nature to want to share your thoughts, your proud moments, your world with your closest hundreds (or thousands) of friends.
So, why not share your writing business, too?
Your writing business is just as much a part of who you are as your dog, your car, your neighborhood, your holiday decorations, your most recent travels … (All of which I have personally posted about. You?)
The trick is to post about your business in a way that's personal instead of promotional.
For example, when this article is published, I will post on my personal social media accounts something along the lines of, "Proud of the latest article I wrote for Wealthy Web Writer and AWAI! You can check it out at [url]."
I'll tell you how I'd make that same post more professional in a minute. But first, let's look at a few more examples of work posts on your personal social media.
You can talk about projects you've worked on (with your client's permission, of course). "So happy for Client ABC! Their new website is getting noticed, and people are talking about how easy it is to understand what they do. I did that for them!"
You can celebrate small and large victories. "Wow! Cranked out 5,000 words today. Ready for a massage!" Or, "Signed a new client today! I'll be writing a weekly blog post for Client XYZ. Super excited!"
In each of these examples, you're giving your personal friends and followers a glimpse into your work life. But, you're not getting overly detailed or promotional.
You might also have noticed I didn't include a call to action in these examples. A call to action is perfectly appropriate in a post from a business account, but should be used less often in personal posts.
Being Personal on Your Business Social Media
Just like your personal friends and followers should see a little about your work, so should your business friends and followers see a little about your personal self … especially as it relates to your business.
For example, I like to take breaks from writing and walk my dogs. Sometimes I'll snap a picture of some flowers or trees in my neighborhood that I find particularly interesting or beautiful. I'll then post that picture on my business social media account along with something like, "Took a break to walk the dogs, and got inspired all over again by the beauty in my own backyard.
Occasionally, I'll post a photo from one of my son's baseball games and caption it with an analogy of how business is related to baseball. Photos of my garden get paired with captions about planting seeds, nurturing my plants, enjoying the fruits of harvest, etc. … all tied in with business and marketing.
You can do this, too. Once you start, you'll see how things in your life are examples of business all the time. All it takes is training yourself to be open to see the parallels.
Now, I told you I'd also post professionally about this article when it's published. That post will be something like, "My article about finding work-life balance on social media was published by Wealthy Web Writer and AWAI today. Even if you're not a writer, I think you'll find it valuable! Check it out at [url] and tell me what you think."
This gives people a chance to see my writing style. The content provides value. It starts a conversation. And, I invite them to engage with me in the comments.
So, there you have it … how the 80/20 rule helps me find work-life balance on social media.
Does it work? Yes. I've landed multiple clients from conversations started on social media. Referrals, too.
And, if I can do it, you can, too.
This article, How to Find Your Perfect Work-Life Balance on Social Media, was originally published by Wealthy Web Writer.

The Professional Writers' Alliance
At last, a professional organization that caters to the needs of direct-response industry writers. Find out how membership can change the course of your career. Learn More »

Published: December 19, 2018