How Will You Know When You're Ready to Start Getting Paid to Write?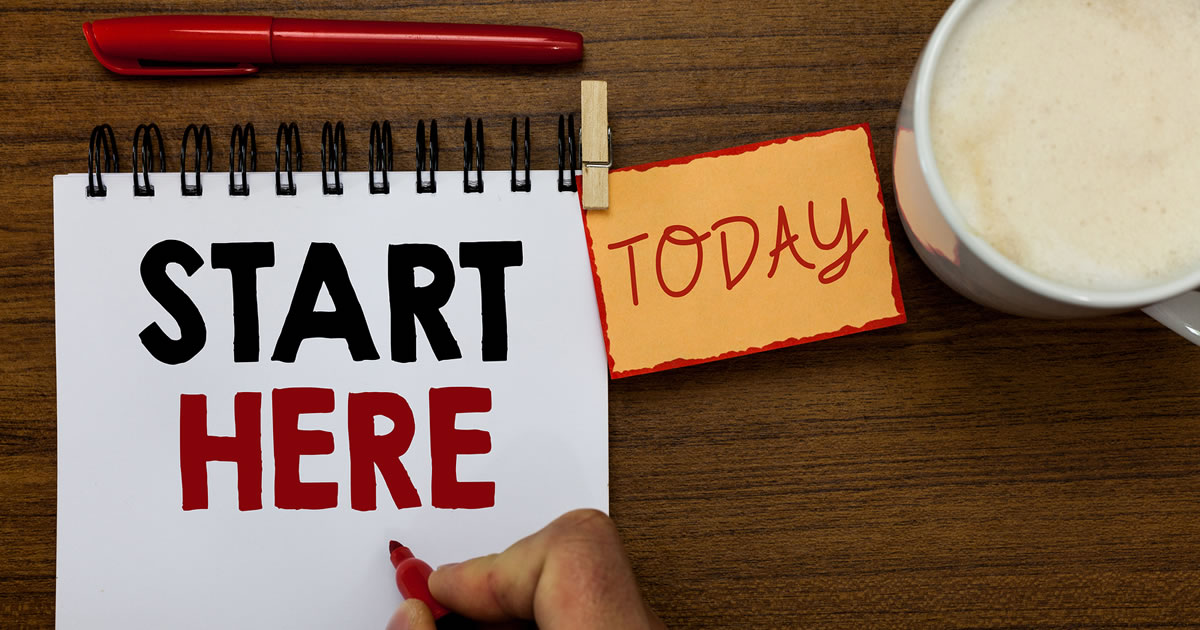 "When will I be ready?" and the connected "How will I know I'm good enough?" are two of the most common questions I get from this side of the Barefoot Writer editorial desk.
Don't be bashful if they resonate with you now … we've all asked these at one point or another.
The problem with those questions is it means you're waiting on someone else to give you permission to start your writing career.
You got yourself this far, you've learned what you need to know, but you're crouched down, stuck in the ready position, waiting for someone to fire the starting pistol.
Yet the only person who can pull the trigger is you.
I had the chance to sit down with senior copywriter Kevin Rogers last month, who shared some wisdom on scaling this hurdle.
The first step is to remember why you came:
"The reason you found copywriting is probably because you belong here. Something about it resonated with you. You should just allow that to be part of why you're here. A lot of us are guilty of just collecting a whole lot of data about how this is done rather than just doing it."
Maybe you've already figured this out …
Maybe you know this is where you're meant to be, and you know the solution to getting started is to stop waiting and start doing.
But here's the funny thing about life as a writer: You're never going to flip a switch that takes you from the hard parts to the easy parts.
So nobody can tell you, Yes! You are unequivocally ready for any and all writing assignments that come your way!
Because there will always be an element of trying involved … but that's a good thing!
Can you imagine how boring this would be if you figure it all out and never feel challenged again?
Kevin told me he has friends who are very high up in the writing world who still occasionally suffer from imposter syndrome, who still scratch their heads as they try to form a headline, even though they make half a million dollars a year in writing income.
That's not meant to worry you, or make you feel like it will always be hard …
Copywriting and making good money for a living isn't hard … but it does require careful, empathetic thought … plus listening and researching … and writing and rewriting.
That's true whether you're brand-new or you've been doing this for decades.
And there are tools we can all use to help us through those stages. So while it may not be hard, it does require effort.
But if you're willing to put in that effort, whether you have Fortune 50 clients or you're just starting out, then you're in a great place. As Kevin says,
"What you'll find is that your instincts carry you further than your supposed skill should allow …

"The thing that's going to get you the furthest is how you see the world and how things get filtered through you. So the only way to exercise that and to fortify that is to do it. So if you're sitting waiting on someone to give you an assignment, then that is sitting on hold on somebody else's schedule."
So the thing that'll carry you past the point of data collection to the stage where you're writing for pay is to do something, put the effort in, and get the experience.
Once you do the writing, the learning happens naturally. And with that knowledge under your belt, you get to call the shots. Kevin told me one of his first big lessons in copywriting was,
"I'm not bothering the client when I ask questions. I'm setting the standard for how this needs to go down."
Because you know what? A lot of clients don't know how it all goes down when they hire copywriters. If you know what you need to make your project sing, and you establish that from the beginning, the client will look to you to call the shots and will meet your needs.
If you worry you'll be seen as pushy — and Kevin sees a lot of new freelancers fall in this trap — you'll wind up leaving the details to the client. Waiting for them to call the shots. Effectively giving them permission to dictate your writing project and your writer's life.
So if you want to stop waiting around for permission to be a great writer … if you really want to be the one in control of your writer's life …
Start by setting the standard for how projects with you will go. Ask questions. Be vocal about what you need.
Take charge of your writing career and it'll be a hundred times easier to take charge of your writer's life.
Nervous about taking charge and diving in when you haven't learned everything there is to learn about writing? That's fine!
All you need is a support system of writers who have your back. That's what the Barefoot Writer Club is all about …
You can join us here, or read the latest issue of the Barefoot Writer Magazine here, complete with the full and enlightening interview with Kevin Rogers.
Do you have any questions about how you get started as a writer? Share them in the comments below so we can guide you.

The Professional Writers' Alliance
At last, a professional organization that caters to the needs of direct-response industry writers. Find out how membership can change the course of your career. Learn More »

Published: December 17, 2018