Building a Money-Making Website "Empire" from Cookies and Tomatoes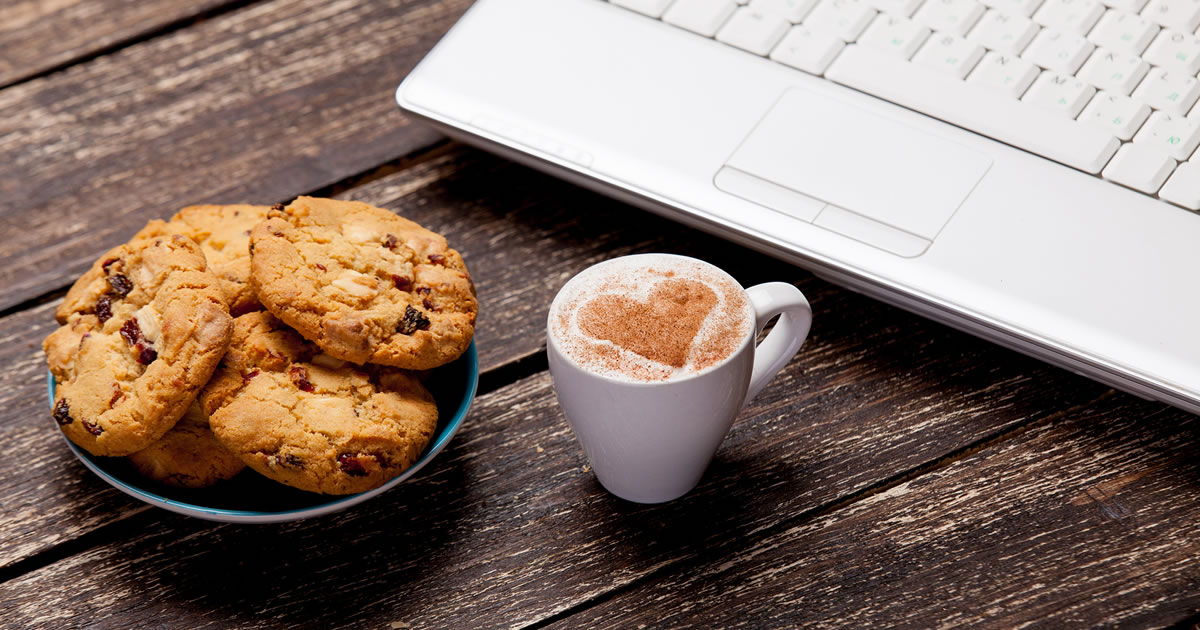 After 20 years of playing the flute in the President's United States Marine Band, Kathy Widenhouse was looking for creative pursuits where she could make a living while she raised her children.
She was teaching a class on content at church when a fellow church member and English teacher told her, "You should be writing."
Soon after, she received AWAI's "Can you write a letter like this?" in the mail, and decided to pursue copy and content writing.
One opportunity led to another, and now Kathy has built a business centered around her writing and her passions: helping nonprofit organizations, growing tomatoes, and baking cookies.
Writing also enabled her to create a "cash cow" for her family! (Read on for details on how you can too.)
Kathy believes that if she can do this, so can anyone else. She offered suggestions on getting started and more in this helpful interview …
Q: How did you get started as a freelance copywriter?

A: I completed AWAI's Accelerated Program for Six-Figure Copywriting during my last couple of years in the military, and once I retired from that first career, I built a second one as a content writer and copywriter.

Q: Did you have trouble choosing a niche?

A: At first, I thought my niche should be writing for the music industry, but my heart wasn't in it. Then I realized my heart was more interested in writing for faith-based and nonprofit organizations. It's a vast market, and I love helping people.

Q: Would you say it was your quest for more time with your family that drew you to this world of freelance writing?

A: I was already sold on the writer's life: I worked from home at hours I chose … I wrote for a niche that is close to my heart … I enjoyed the freedom of financial independence … I had more time with my husband and more time to parent our children.

Then, one day, I heard about this "great new course for creating your own Money-Making Websites" offered by AWAI, and that opened up a new door.

Q: What drew you to create your own Money-Making Website?

A: I was intrigued by the idea of creating a stream of passive income from my writing, particularly while pursuing a topic that is meaningful to me. Plus, I was working hard, but as I was getting older, I liked the idea of having another income stream. The idea of creating a "hobby" site in my spare time attracted me.

That's how I came to be enrolled in Nick Usborne's Money-Making Websites program.

Q: It seems getting started would take some time. Or is it one of those things that once you learn, it's easy to do?

A: Nick made no bones about it: like most things in life worth having, a successful passive-income information site is not a get-rich-quick scheme, but it can be successful if you work consistently at it over the long haul. That made sense to me. Learning to write well and then market my services had taken a lot of work, so I was willing to take my time to build a profitable website.

Q: How did you come up with the idea for your website?

A: I had been carefully considering site topics for several weeks. One day, as I sat on our patio with my laptop doing research on potential site topics, my husband walked by. He had just been in our vegetable garden. "My tomatoes have a disease," he said. "I don't know what it is. And I can't find it online." My mind kicked into gear. Was there an information website for home gardeners dedicated 100% to growing tomatoes?

That led to Tomato Dirt. I launched in mid-2010. Did I mention that both hubby and I love to garden?

Q: Did your passion for gardening help you as you were building your site?

A: Yes, I love flowers, and my husband has an interest in growing tomatoes. I liked being able to help my husband with his interests.

Plus, growing tomatoes is an "evergreen topic" so there will always be new interest in it. Nick advised us to choose a topic that will interest us over the long haul, because we'd be writing about it for a long time.

I didn't know a lot about the subject when I got started, but I just kept learning, and it grew on me.

Q: So you don't have to be an expert on your topic when you first launch your site?

A: Not at all. You can learn as you go. If you have a genuine interest in helping people find what they need, you'll generate traffic. That's the powerful thing about a Money-Making Website … As a writer, you have an opportunity to give information that helps your readers.

Q: So after you had your idea, how long before your website was up and running?

A: It took about six months to build traffic (I work at it about five to 10 hours a week), but I followed the Money-Making Websites program and after about a year, the site took off. By the time Tomato Dirt was two years old, I looked at all the affiliate money being direct-deposited into our bank account and realized the website was making enough money to provide for our daughter's living expenses while she was in medical school.

It kept snowballing, so we also used that "extra" income to pay my son's living expenses at law school.


Kathy with her husband, Brett, daughter Britta, and son, Kurt

Q: That is a perfect reason for others to consider creating their own site … for the extra income it provides. If you wanted even more money, is it possible to create more than one site?

A: Absolutely. I launched a second Money-Making Website in 2015. Baking had always been fun for me, so I started The Cookie Elf, which provides easy cookie recipes and baking tips for busy families. The Cookie Elf peaks in traffic from September to January, during the months when Tomato Dirt seasonal traffic slacks off. The Money-Making Websites have been a "cash cow" for our family, no doubt.


Two of Kathy's popular Money-Making Websites

Q: That is a particularly clever way to use two sites … to balance out not only the traffic but also the income both provide. How far can you go with this idea?

A: During the past year, I have begun to migrate my writing website, Nonprofit Copywriter, to the same kind of information website platform as my other two sites. I want to be able to share what I've learned about writing with nonprofit and faith leaders so they can save time and get better results from their words.

Q: Obviously, making extra money is one huge benefit of having your own Money-Making Website. Are there others?

A: Yes, the most obvious benefit to building my own Money-Making Websites has been the financial benefit, but there have been other rewards, too.

Because my sites offer information about topics that are meaningful to me — gardening, baking, and writing — I truly enjoy working on them and sharing information with my readers. It's fun!

The other key benefit is that having a website is like having a calling card on the Web. I've been building up the informational content on my Nonprofit Copywriter site for almost two years now, and clients are finding me because of the site.

Q: That's great to hear. Is there anything else?

A: Working on your site teaches you about every kind of service you'd want to offer potential clients. You actually build up the level of your marketing skills.

I have to stress also: It doesn't have to be an all-or-nothing when it comes to income streams. You can be writing copy and content. You can build up an information site. Money-Making Websites are scalable, so you can write them as a hobby or build them up to a business you and your family can run.

Q: Sounds like you've found a lot of synergy between your writing activities?

A: I spend my day writing! I spend one hour every morning on a book I've been writing. Then I focus the rest of the morning on client work. Afternoons, I split between adding content to my three websites and writing newsletters I send to my mailing lists.

Q: Do you have plans to retire those websites or do you see yourself creating more websites?

A: Along the way, several entrepreneurs have offered to purchase my sites. "They are a nice piece of intellectual property," I'm told.

But, as I mentioned, we've been enjoying how the passive income paid for our daughter's living expenses through her graduation from medical school, and our son's expenses through law school. Now that he's graduated, I'm looking forward to using our Money-Making Website income to travel more.

Someday, I may sell them. But for now, I'm enjoying the opportunity to do what I love.

Q: Do you have any advice for anyone interested in getting started with their first Money-Making Website?

A: Don't look at it as a payout — look at it as an investment in your writing and your future. Follow Nick's program, because he lays it all out. Once you start, just take one little step each day.

I don't like tech, but taking it one step at a time helped me. You can't write your whole site in one day, but if you immerse yourself a little at a time, say 30 minutes a day, it's much easier to stick with it.

Find a topic you like, and you'll be able to make money and help other people. That's a powerful combination.

How to Write Your Own Money Making Websites
Learn how to write an information website in your spare time and earn $1000, $3000, even $5000 a month in passive income. Learn More »

Published: December 24, 2018