Your Path to The Writer's Life Is Filled with These Stepping-Stones …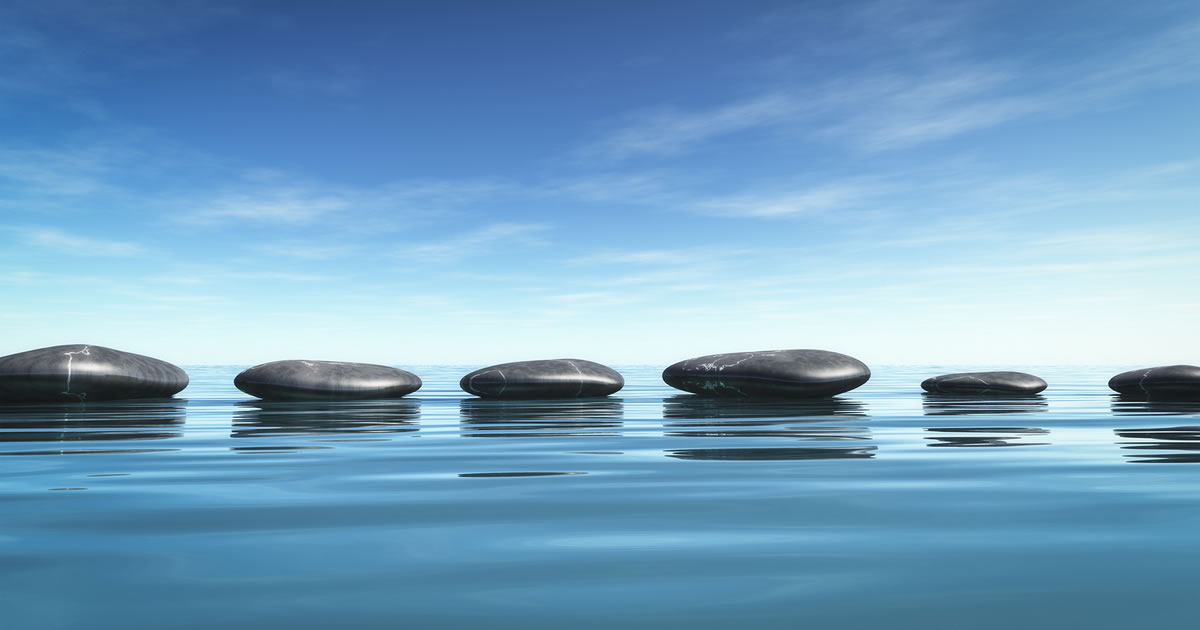 Have you ever heard the story about Picasso drawing on a bar napkin?
The artist did this regularly, and legend has it that one time, another bar patron approached and asked Picasso to draw him a picture.
Picasso did so quickly, and when the man reached for his napkin masterpiece, Picasso in return asked for a rather large sum of money.
The man protested that it was an exorbitant amount, as Picasso had spent mere seconds on the drawing. To the contrary, said Picasso, it took 40 years to create.
What does this have to do with your writer's life, exactly?
When I won AWAI's 2018 $10K Challenge at Bootcamp, I told the group that my walk up to podium took about four years.
Since then, a few people have asked about my writer's journey. So, I'm going to share a bit about my journey from knowing absolutely nothing about copywriting to the day I reached the podium. Maybe you'll recognize something you've been going through …
I also hope it will encourage you to keep moving forward. No one's path is exactly the same, but the destination of living the life you choose is worth it.
Regardless of the $10K Challenge, I wouldn't be where I am in my writing career without AWAI. Many people know that I've met my best clients through them.
But just as importantly, AWAI also taught me the skills that those clients are looking for. And as a Circle of Success member, I've been fortunate to have the option to dip in and out of AWAI's programs as I need them. Access to all of their resources made a huge difference in my success.
Those Programs Are the "Stepping-Stones" of My Writer's Journey — And Yours, Too
Here's how it's gone for me so far …
I clicked on an AWAI banner ad and downloaded my free report. After a few days of not paying much attention to their emails, I opened the final "last chance" email to try The Accelerated Program for Six-Figure Copywriting at a discount and decided to try it. I started going through the program right away.
While I was going through the program, I decided to tell someone I used to work for that I was doing some freelance writing. I called her and even before I could say anything, she asked if I wanted to help her with a social media project she thought I'd be perfect for.
By now, as an engaged AWAI customer, I'd started reading their emails and learned about How to Make Money as a Social Media Marketing Expert when it was promoted on sale. With such perfect timing, I downloaded that program too and was taking turns working between that and The Accelerated Program.
When AWAI offered Joshua Boswell's Launch Your Writer's Life in a Day, that was the first writers' event I went to, and it was life-changing for me. In one 8-hour day, I could see the path forward as a freelance writer. Suddenly I had a niche … A plan for my website … A marketing method … And I started building my business.
I was really excited a few months later when I saw that Wealthy Web Writer was looking for a new Reality Blogger. I'd had some experience blogging and also had a good sense of the type of content the blog should have. I entered the competition and eventually won.
That has been a big part of my journey — taking an opportunity when it's presented. If someone is doing an open call for copy, submit something! You have absolutely nothing to lose.
And here's a not-so-secret fact about the AWAI family (Barefoot Writer, Wealthy Web Writer, B2B Writing Success, and The Professional Writers' Alliance): you can pitch ideas or articles to them any time, not just during Bootcamp or when there are calls for specs. This is a great way to start getting to know people at AWAI and building relationships with them …
This works with other clients too. (Just be sure to check their submissions policies before sending something in unsolicited.)
As my relationship with AWAI has grown, I've done a few different types of projects for them. When I've written content for them, I've referred to programs like Content Mastery and SEO Copywriting Success.
When I was interviewing to work with Jeff Walker's team, I went through the Customer Value Optimization program and How to Build Email Lists — both relevant to Jeff's information marketing business.
This coming year, I'll be coming full circle and referring back to The Accelerated Program more frequently again as I work with AWAI on longer sales copy.
My Favorite Program
But of all AWAI's programs, the one I've found most helpful is the one I haven't told you about yet …
Whether you're a working writer or want to be, this is the most important place you can go to take your career to the next level. It's got the most robust lineup of speakers of any copywriting conference — and the biggest crowd of marketers looking to hire you.
Two things about Bootcamp help make it life-changing. First is the fact that it's live. As an ambivert, I can be shy and antisocial sometimes. But being at an event like this, surrounded by "my people," makes me come out of my shell. I love meeting new people, hearing their stories, seeking out what we have in common …
It's a fun dance.
And these connections are special. Because you're meeting people you never would, otherwise. And even with people you might meet in the virtual world regardless, these connections are on a different level. They're warmer, and they're often based on non-business discoveries you make about each other that wouldn't happen on, say, a Zoom call.
Another thing that makes Bootcamp such a career booster is the Spec Challenges. Attendees have the opportunity to submit copy to many publishers. You may wonder … But does anything ever actually come of it?
For me, the answer is a resounding YES.
The best things that have happened in my writing career thus far are traceable to Spec Challenges — most of which were through Bootcamp.
I've won specs that have led to work indirectly. For example, someone sees my spec, likes it, and when someone else asks them for a recommendation, they referred me on. This has happened for two projects this year. So even without winning the spec, I won work regardless.
Then I've done specs that have had a direct impact on my writing career. Winning an AWAI Spec Challenge a few years ago showed them that I knew the basics. It also gave me the courage to ask to compete for the $10K Challenge. To actually win it — well, that was a dream come true.
Just as crazy? Winning Jeff Walker's spec. These days, I'm a full member of Jeff's team … but I still work with other clients too. I get the best of both worlds.
I'd say I owe it "all" to Bootcamp …
But the confidence to sign up for Bootcamp came from having worked through a few AWAI programs first. That's just how it was for me. For you, it might be different. That's okay. If you want to register for Bootcamp without getting through any programs first, you should! Do what feels right to you.
And recognize that no matter what, it all fits together. Success leads to success. Doing well in one program leads you to another program, because what clients request from you starts to expand. Business grows. It's inevitable and positive.
That's the ultimate magic behind AWAI's programs. And that's how I've gotten where I am, so far.
Which programs are your stepping-stones on your path to the writer's life?
Do you know what direction you'd like to go with your writer's life? Let us know in the comments below so we can offer guidance.

The Professional Writers' Alliance
At last, a professional organization that caters to the needs of direct-response industry writers. Find out how membership can change the course of your career. Learn More »

Published: December 13, 2018