To Rebuild an Audience of 4.1 Million Listeners in Less than a Year, This is the Only Thing Jordan Harbinger Needed …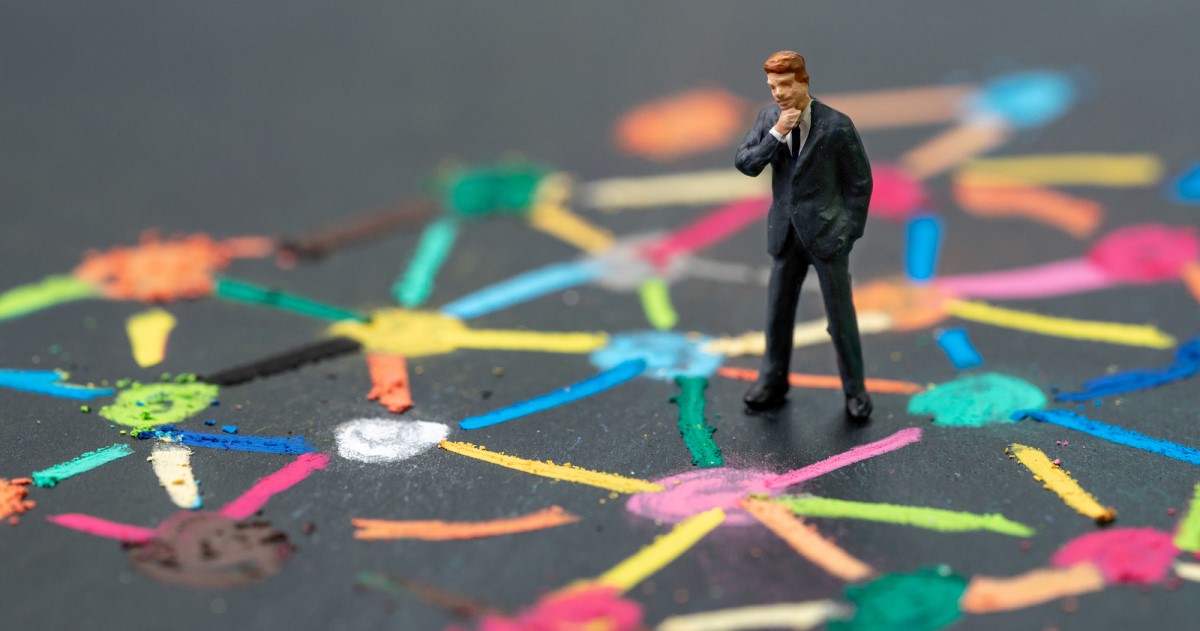 Breaking up with your business partners is kind of like getting a divorce.
Except in Jordan Harbinger's case when he was ousted from The Art of Charm — the company he helped found and the podcast of the same name that he hosted and made wildly popular — he didn't get half of everything.
Instead, he was out of a job and, maybe more importantly, without a platform to reach the show's fans and point them toward his new venture, The Jordan Harbinger Show.
All he really had left were the skills he'd developed over 12 years of podcasting — and his network.
Luckily, Jordan has prioritized his network for a long time.
When speaking about this recently with Dave Asprey on Bulletproof Radio, he said, "[Your network is] the one thing, aside from your skillset, that can't be removed from you."
That conversation is a perfect example of the importance of having a network. Asprey's podcast is one of many Harbinger appeared on this year to promote his new show, reclaim his listeners, and grow an even bigger audience.
It goes back to an expression Harbinger has been using for years …
"You have to dig the well before you're thirsty."
You can't wait until the moment you need help or something goes wrong to start networking. Meaningful relationships take time to develop. Especially business relationships.
On Impact Theory, a popular personal development podcast hosted by billionaire entrepreneur Tom Bilyeu, Harbinger said,
When I had to start The Jordan Harbinger Show after 11 years of doing other podcasts, what I did was I called guys like you who have huge shows and was like, 'Hey, can I get a little bit of a promo boost? In your social, can you tell people about my new show? Can we do an interview? Later down the line, could I have you on my show? And that was gasoline on the fire. It took me 11 years to build up my original show. It's taken me less than 11 months to surpass that previous show's audience.
To rebuild and then surpass his previous audience so quickly — The Art of Charm was averaging 4.1 million downloads per month when Harbinger was still hosting — is an amazing accomplishment, especially considering how long it took him to get there in the first place.
But again, he was only able to accomplish this because of his network.
In addition to his interviews with Asprey and Bilyeu, nurturing his relationships helped Harbinger score other valuable spots on heavyweight podcasts in the business and personal development niches with people like James Altucher, Vanessa Van Edwards, and John Corcoran, among others.
One reason Harbinger has been so reliant on his network is because, as an entrepreneur, his success or failure rests squarely on him. It was his job to understand where he needed help, and to seek out that help from his connections.
This is also true for freelancers. They're in the position of being ultimately responsible for their own careers, without an employer to rely on.
That's why freelancers need a network as much as anyone in business.
A lot of freelancers have spent most of their careers working for someone else. So the business-building skills necessary for succeeding on their own aren't always natural.
That's where having a network of people who have already done what you want to do is vital. You might need help with the next steps in building your business, or knowing how to land great clients, or with strategies for negotiating better fees.
Having a network will give you access to people who have done these things. It could even be a path to getting some referrals.
But your network won't build itself. It's something you have to work on and expand constantly. And it's crucial that, if you haven't started already, you begin now, before you need it.
After all, as Harbinger so succinctly put it, "If you've got a strong network around you, you're good."
Listen to The Jordan Harbinger Show here.

The Professional Writers' Alliance
At last, a professional organization that caters to the needs of direct-response industry writers. Find out how membership can change the course of your career. Learn More »

Published: December 29, 2018