Why There's Never Been a Better Time to Be an Email Copywriter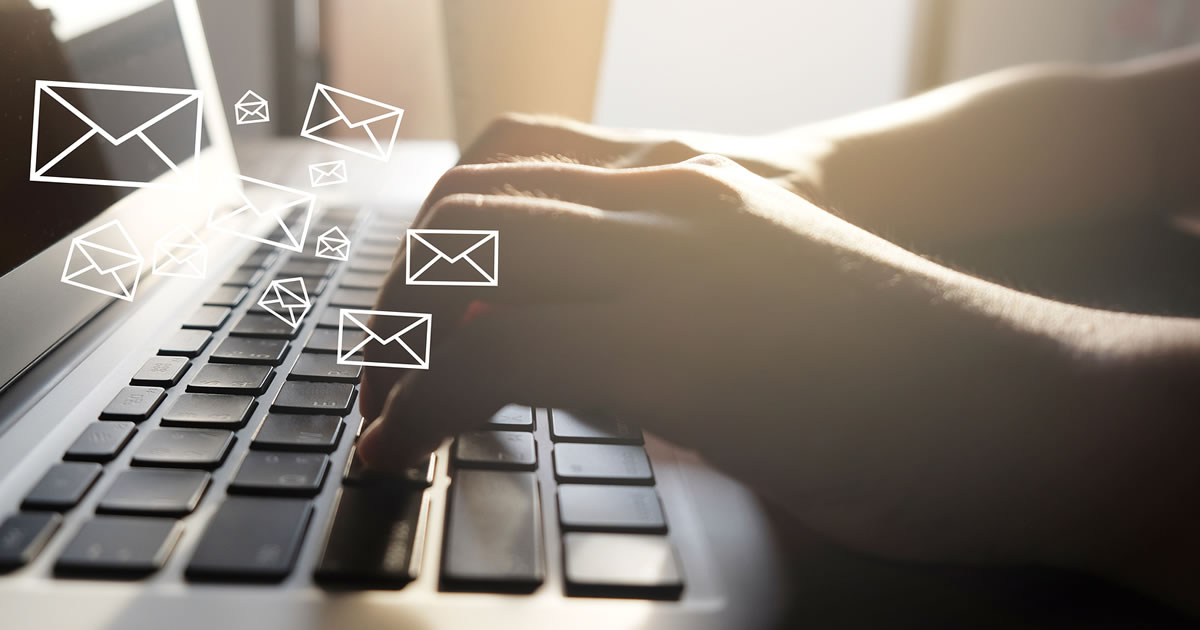 Today, I'm very happy to be a busy copywriter.
In addition to some tasks I was already doing, I recently was hired to write content (including emails) by a marketing company servicing 11 different clients. Needless to say, they keep me hopping or rather, writing.
But it wasn't always like this. What prompted my copywriting career to turn around and gain traction was email copywriting expert Jay White.
I'll get to him in a minute, but first let me give you a little background on my career.
I jumped on the AWAI bandwagon back in 2007. Inhaled the infamous "Blue Binder" version of The Accelerated Program and submitted my final assignment for review … via mail!
Then, I waited for the review to arrive back in my mailbox.
Although there was a good bit of red ink on it, the review was good. I took that as a good sign and submitted a few Spec Assignments for Bootcamp.
Much to my shock and amazement, I was selected by one of the Job Fair marketers to finish out the promotion.
It was a super exciting experience. It paid very well and was a great learning experience. It taught me a ton more about copywriting. But mostly I learned that I didn't want to write long-form sales letters!
I preferred shorter copy. After all, one of the responsibilities of my "job-job," as I called it when I was working as a full-time employee at a private school, was sending out correspondence. At first, it was regular letters, but then it slowly morphed into emails.
It was during a winter break that I enrolled in an email program with Jay White. I was already sending emails, so why not make money doing it??
What an eye-opening experience! If you even had a fleeting thought … even a millisecond … about writing emails for your copywriting career … now is the right time.
Here's what I'd like you to know about writing emails …
Emails are fun to write! Jay taught me a way to make emails pop, so people enjoy reading them. Writing this way stretches the reader's imagination, even in ways I was surprised I could develop. I've written everything from a series of emails selling a guide on how to win War of Warlocks to gamers to emails pointing Bob Proctor followers to his website using the Super Pickle character. So yes, you'll find them fun to write.
Emails don't take that long to write. Most of the email projects you'll get are considered short copy. Usually only about 300-500 words needed. The thing is, and Jay taught me this, each word has to count. Some that sell in the body of the email might be a bit longer, but for the most part … they don't take that long to write. The best part though about them being short, is that clients need a sequence of emails written. A chance to make more money writing more emails for one client.
Everybody needs emails written. You think of an industry or a niche and I would almost guarantee they send out emails. Regardless of what your passion is, financial to fundraising, almonds to zebras, you should find clients that need emails. For businesses, it's the most effective channel for marketing their products and services. According to a survey published by WordStream this year, the Return on Investment for every dollar spent is four times greater than social media, direct mail, and paid search.
Millions of emails are sent every day. Approximately 19.6 million companies in the U.S. alone use email marketing. And it's estimated that a couple billion marketing emails get sent — every single day! More email copywriters are needed to keep up with that kind of demand.
Emails are less stressful to write. While you need to know about the product or service, you also need to be able to picture who your email is going to, but there isn't the stress that comes with some of the other kinds of long-form copy. If you enjoy using your imagination, like I do, then you'll love sitting down to write your email project.
I liked learning how to write emails so much, and Jay stands out because …
Jay is totally who he says he is. Even with all of his success, he's all about helping you get started. Easy to talk to, understanding, and most of all, knows his stuff, which he's more than willing to share.
Jay has always done what he said he would do. He's a man of his word. He's the kind of guy that always over delivers. I earned back my investment working with Jay by gaining clients with the secrets he shares.
After I finished my first email program with Jay, I began to gain new clients by writing emails that got the attention of marketers who were looking to hire copywriters.
My income goal is simply to earn enough to be the icing on my retirement cake. Thanks to Jay White, I now have a skill I can use any time I want, have as many clients as I would like, and make as much money as I set for myself.
The same can happen with your copywriting career. Because right now is the perfect time to launch your email writing career. And no one is a better teacher than Jay.
Do you have any questions about getting started as an email copywriter? Please share with us in the comments below.

The Professional Writers' Alliance
At last, a professional organization that caters to the needs of direct-response industry writers. Find out how membership can change the course of your career. Learn More »

Published: December 21, 2018