How to Get Prospects to Instantly Like You … And Hire You!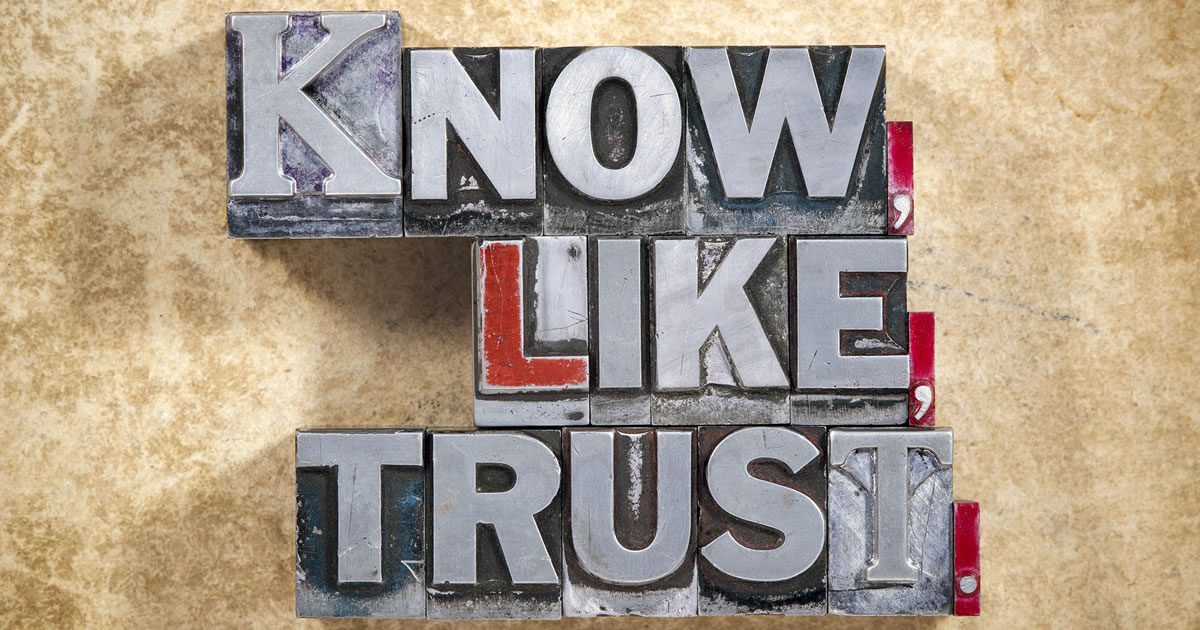 What if I told you there is a way you can create an instant connection with prospective clients that not only gets them to like you, trust you, and hire you … but motivates them to pay you double or even triple what they pay other writers?
This isn't a theory or gimmick. It's a proven technique that takes less than a second to create a strong emotional and psychological bond with your prospect … the kind of bond that has them move you from the category of someone they barely know to someone who is a trusted, valued member of their team.
I've used this amazing technique over and over again, and it has earned me a LOT of money. And now I want to pass it along to you.
A Missed Connection
Let me tell you a story. A number of years ago, I had this great opportunity to do work with a client in Australia. Now, I had never met or even heard of this guy before. Yet, within seconds of that first phone call, there was this tremendous connection between the two of us. We ended up doing a big project together, and he paid me really, really well.
Not long after that, I was talking with another writer who had done work with the same client. And I found out, much to my surprise, that I had been paid THREE TIMES the amount of money on the front-end than this other writer had been paid. Not only that, but my back-end commission was 5% more than the one offered to the other writer.
The craziest thing about this was … I actually feel the other writer is a better writer than I am!
But that didn't matter, because that other writer didn't know or understand this simple strategy I used to connect with our shared Australian client. Consequently, they missed out on some cash by getting paid less up front and making less money on the overall project.
Safety in Similarities
Before I tell you exactly how to implement this one simple technique, I'd like to explain why it works so powerfully. In the back of each of our marvelous brains, there's this database that stores information about things that are dangerous, things that are safe, and things that are unknown. All human beings need this database so we can fulfill our prime directive: to stay at 98.6 degrees and breathing. We need to know what's safe and what's not if we are to stay alive.
Studies conducted in psychology and neuroscience have found that anytime something or someone is similar to you, your brain will automatically register it as safe. As a result, you go ahead and accept or like that thing or person. It's only natural to like someone or something we see as similar to ourselves.
For example, when I met Margie, we started asking a lot of questions of each other. At first, the questions were about easy things like hometowns and occupations … but eventually we started sharing our views about deep, serious topics like children, life, and money.
I found that the more I got to know her, and the more similarities I found between us on certain points, the more I liked her. And it was the same for Margie with me. So, we now have this great, wonderful marriage based on similarities we can celebrate and that strengthen our connection with one another.
Like Attracts Like
Here's another example that may seem a little out there, but bear with me. Years ago, I discovered one food that I really enjoyed, and that my brain identified as "safe," was Brussels sprouts. In fact, I just ate them a couple of nights ago. I love them roasted, I love them steamed … I just love Brussels sprouts!
So, when I talked about Brussels sprouts just now, one of two things happened inside your mind. If you happen to like Brussels sprouts, then immediately, without even thinking about it, you felt this connection with me. You probably thought something like, "Oh, another crazy guy who likes Brussels sprouts … just like me!" And we instantly had this little bond over our shared love of this weird vegetable.
But if you are somebody who doesn't like Brussels sprouts, then you had the opposite reaction. You're like, "Aagh, Brussels sprouts … Joshua is crazy! I don't even know if I can listen to this guy. He likes Brussels sprouts, that's awful."
Now, notice that our feelings on Brussels sprouts either drew us closer together or pushed us further apart … or at least there was some difference there, a neutral ground that didn't really connect us.
So, instead, let me talk about something I'm sure we all have in common: our hopes and dreams for our writer's life.
For me, my goal as a writer is to fill my life with the things that matter most. And my guess is, that's your goal as well. So, while the details may differ, we share this commonality in wanting to have a life filled with things that matter most to us. So, when you think about what I've said, you think, "Oh yes, I like that … I really like Joshua." And if I met you, I would say that I really like you as well because of these similarities.
Mirroring and Modeling
Now, how does that apply to my conversation with the guy in Australia? And how does this apply to you and what you can do to create instant connection and instant likeability with your prospects … so much so that they'll turn into clients and pay you really, really well?
There is one very specific thing you can do to create an instant connection with another human being … and that is to display similarities. This is what happened with me and the Australian client. Oftentimes when somebody calls you up or sends you an email, you don't know a lot about them. And this was the case with the guy in Australia, who as I mentioned earlier, I had never even heard about before our call.
So how did I create instant connection, rapport, and likeability with him? How did I prep him to be excited to work with me?
One of the fastest and simplest ways you can do these things is through mirror voice tonality. What this means is that when the Australian client began talking, I just listened. I listened for the note and pitch of his voice, whether it was higher or lower or had a certain inflection. I also listened to how fast he spoke, and I listened to the way he projected his voice.
As it turns out, this guy talked really fast, and he talked a little bit higher than me. So, when I responded back to him, I mirrored these qualities. I talked kind of fast, and I talked a little bit higher than I normally would … and all of a sudden, he and I were in this connection.
It didn't stop there. I found out as we spoke that we had other things in common. He's an avid scuba diver, and so am I. He really likes family, and so do I. He really likes outdoor sports and hiking, and these are things I also enjoy. And he's a huge fan of marketing and loves to fine-tune campaigns and to track the results and create greater success … and this is the kind of stuff I also really like.
I built on these similarities bit by bit, piece by piece, through the course of our initial conversation. As a result, we did a project together, and I got paid really well for it. And after that, I did multiple projects with him, and it turned out to be a fabulous experience. And, as you already know, I got paid more than the other writer with more experience and superior writing skills.
This likeability factor is very, very powerful stuff!
Your Turn Now
So, the next time you talk to a prospect, I encourage you to listen to the words they use, and the tone and tempo at which they speak, and then simply mirror them. This isn't mimicking or mocking … it's more like falling into harmony with them. If they recognize similarity in your tone of voice and the kinds of words you use, they'll feel an instant connection with you.
Once that initial bond is forged, you can begin to build on it and deepen the relationship. Pretty soon, that prospect will really like you, and they'll want to work with you and to pay you well for the privilege of doing so.
And as you repeat this technique with more and more prospects, you will build a network of well-paying clients who will advance your dreams of becoming a great writer and living a life filled with the things that matter most to you.
Do you have any questions about creating an instant connection so you can get hired faster? Please share in the comments below.

The Professional Writers' Alliance
At last, a professional organization that caters to the needs of direct-response industry writers. Find out how membership can change the course of your career. Learn More »

Published: January 11, 2019