How Keeping My Ears Open Helped Me Land My First Client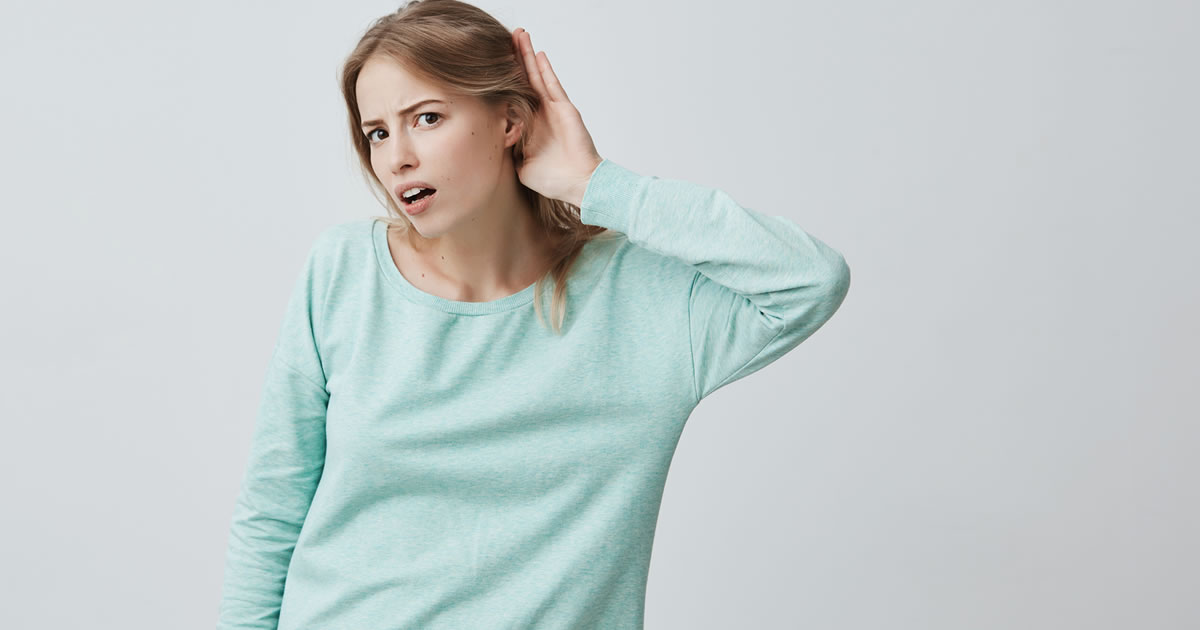 I'm not a risk taker by nature …
But last September, I took a bold step that jump-started my writing career … from a source I didn't expect.
I simply kept my ears open. And found the courage to speak up.
I suspect you've been in similar situations … most people have.
But, I now know firsthand it's how you turn those situations into client-getting opportunities that matter. In the end, that's how it worked out for me and how it could do the same for you.
Here's what happened …
I was at choir practice at my church. Our choir director Terry mentioned in passing that the staff recently discussed hiring someone to update the church's website.
My ears immediately perked up …
I was in the middle of taking AWAI's Site Audits Made Simple program. I had decided to take the course because it seemed like it would be an easy and useful skill to develop. Plus, I felt like knowing how to do a Site Audit would complement other types of copywriting like email marketing, content marketing, web copywriting, and SEO.
From what I had learned so far from the program, I knew the church's website needed some major changes.
I thought, "That's something I can do."
Unfortunately, the director also mentioned they had someone in mind to do the updates. So although my ears were open, I still hesitated at suggesting that I could do the website fixes.
But the idea of updating the church website stayed with me. Two weeks later, I decided to take a risk.
I asked the director if the church was still looking to hire someone to update the website. He said yes.
This time, I ignored my fear and said I was interested in the project. We ended up spending almost two hours talking about the website. It was like an impromptu interview.
I learned that the website was put up by a previous staff member. The website wasn't her responsibility and she didn't have any training, but she took the initiative because no one else would. The website has useful information, but keeping anything but the announcements updated hasn't been a priority.
I explained to Terry I had started a writing business and was taking a course on websites.
I had already looked at the church website and using what I'd learned so far from Site Audits Made Simple, had several preliminary ideas for improvements:
Changing the theme, colors, and layout would give the website a fresh look.
Updating the content and putting it on the right pages would make it easier for visitors to find pertinent information.
Using pictures from actual church activities instead of stock photos would make the website authentic and real.
I also talked about adding other features in the future that would make the website more inviting.
The church didn't have a huge budget, but that didn't matter. I was more interested in getting the experience and my first client. Plus, I have a vested interest … this is my church after all.
The final step in the process was getting the go ahead from the church staff.
I'm happy to report, I got the job!
The first thing I did was a formal audit of the website following Pam Foster's Site Audit's Made Simple. My plan was to provide a detailed written report of how to improve the website to the staff.
I was surprised at how simple and straightforward doing a Site Audit was. I remember thinking, "This is all you have to do?" I thought it would be more technical, but it was actually easy. Pam's 35-Point Usability Checklist and the 5 C's of Content That WorksTM were very helpful with explaining what to focus on.
Pam's scenario helped me understand the audit is a strategic look at how the whole website serves to meet the goals of the business.
The "hardest" part of the process was writing the report, but it wasn't hard at all because you collect all the information you need before you even start to write the report. Then, it's just a matter of writing the information clearly and concisely. I just followed the outline Pam provided and used what I needed.
Site Audits Made Simple helped me do a thorough Site Audit. Without the guidance and tools it provided, I wouldn't have known where to begin or what to focus on.
Lessons Learned
I learned four lessons by keeping my ears open and speaking up.
Take Risks. If I hadn't put aside my fear and spoken up, I wouldn't have my first client.
Build a Relationship. Having a relationship with the church is what really gave the staff confidence to hire me. They trust my sincerity in wanting to make the website better.
Keep a Lookout for Opportunities. You never know when opportunity will show up. My bible study co-leader is writing a bible study and I've already offered to be her editor.
Be Prepared. I was only ready for the impromptu interview because I was already in studying web writing and the Site Audits Made Simple program. I wouldn't have been able to jump on the opportunity if I hadn't gotten started toward my goal.
Since submitting my Audit, I've heard from several church staff members that my report was professional, informative, and well received. They agree with my recommendations.
Implementing the changes will take time. But in the end, I will gain valuable experience and the church will have a better website.
And I landed my first client — the first of many!
Do you have any questions about how you can get started with Site Audits? Share in the comments below so we can get you the answers.

Site Audits Made Simple: Consult Your Way to Lucrative Web Copywriting Projects
Pam Foster reveals how you can make as much as $2,500 auditing websites while setting yourself up for even bigger web copywriting projects. Learn More »

Published: January 19, 2019