Clearing a Path for Success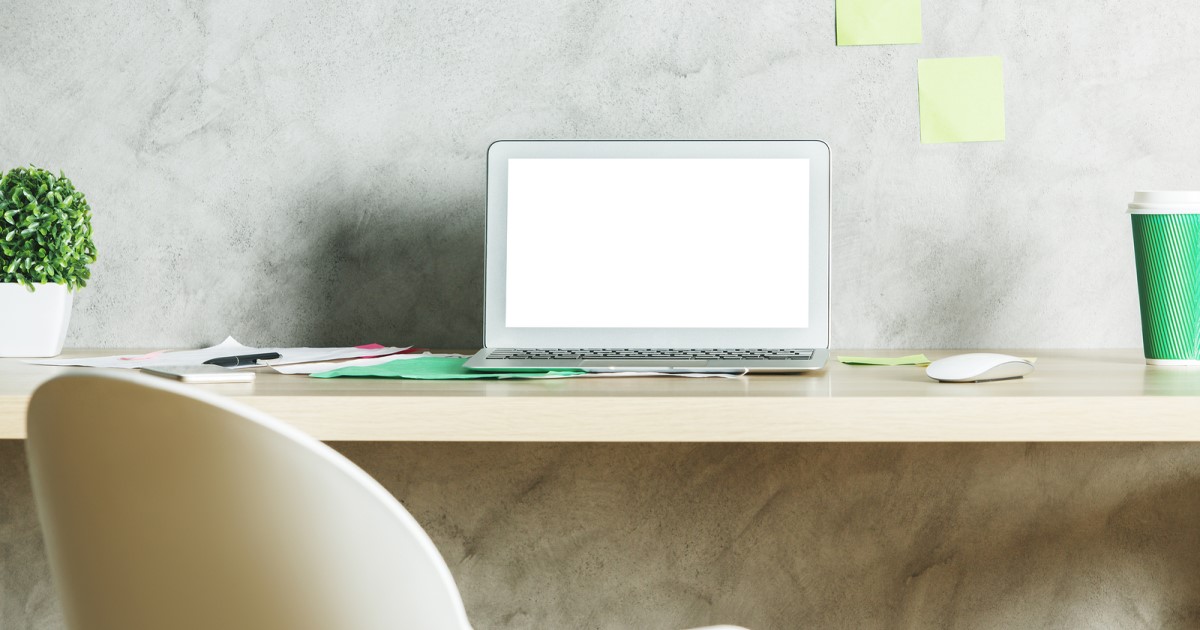 What do you tolerate in your life?
I'm not talking about the "let's all get along" sort of toleration that exists between people.
I'm talking about the things at home or work that are less than ideal. If you could snap your fingers and make something different, that's something you're tolerating. Again … I'm not talking about people. Cooperating with people works far better than trying to change them.
But, things … those you can change.
If you wish something were different — and it's within your power to change it, but you haven't — then it's bringing you down.
Tolerating things that are within your power to change saps your energy and spawns self-doubt. After all, how can you expect to send out five new contact emails a day when you can't even make your bed in the morning?
Now, logically, your ability to make the bed every morning has nothing at all to do with how capable you are at marketing yourself. But, unfortunately, we aren't logical creatures … and what drains our confidence in one area can have an impact on others.
The good news is what boosts your confidence in one area also carries over. Which is why making a plan to take control of those things you're tolerating can put you on the path to greater success.
Even better news … you can make this plan, start tackling those things you wish were different, and build up your confidence starting today. It just takes three simple steps.
Step 1: Make Your Master List of Things You Can Change
The first step to taking this kind of control of your life is figuring out what you're tolerating. In all likelihood, a lot of the things you wish were different, you've practiced ignoring for so long you'll have to make a conscious effort to see them all.
So, grab a pen and a legal pad or a journal. Or, use your phone to take voice notes.
Go room by room through your living space. In each room, look around and ask yourself, "What do I dislike about this room?"
In response to that question, you'll likely come up with a flood of answers. Things like, "I've wanted to change the curtains in here for a long time." Or, "That stack of magazines drives me crazy." Or, "I know if I open that drawer, I'm going to be faced with a mess."
So, on your list you'd put:
Get new curtains for the living room.
Recycle the magazines on the coffee table.
Clean and organize the end-table drawers.
After you go room by room, take a look in your car. Anything in there you wish were different? Put it on the list.
Then think about your computer. Are your files well-organized and easy to find? Do you keep your desktop clean? How's your email inbox? Are all your applications up to date?
Add them to the list.
Next consider appointments. Are there any doctor appointments you're behind on? Have you been meaning to meet with a financial advisor, but haven't?
Put those things on the list, too.
Step 2: Prioritize the List
Once you have your list, the next step is to prioritize.
Now, chances are you have a big list. Don't worry if that's the case. It is for most people.
Big lists can be hard to prioritize, but you can simplify the process by going through the list and quickly ranking things with a 1, 2, or 3 depending on their importance.
If an item on the list makes you feel a little anxious, that means it's probably draining your mental energy. Just a bit. But, it's there and it's constant. And, that takes a toll. Give those items a 1.
If you look at an item and feel neutral about it, give it a 3. If you feel somewhere in between, give it a 2.
Take all your 1s and put those on their own list. You'll work on those first.
If you want, you can put those in the order you want to complete them. Or, you can just work on whatever one strikes you as easiest first. Or hardest, if that approach works better for you.
Step 3: Schedule Short Time Blocks
All right, you have a list of things you want to change that you can change. You've prioritized it. Now what?
If it's a big list, you might feel overwhelmed. How are you going to get it all done?
Here's the thing … you don't have to get it all done at once. The process of making steady headway is going to start improving your focus and mental energy, lower your stress, and build your confidence.
Step 3 is simply to make time to work on the list.
You might schedule a half hour a day. Or an hour block two days a week. Or a two-hour block on the weekends. You might do more than that. Or less.
But, put the time blocks on our schedule and adhere to them like you would a client meeting.
During that time, focus on things on your list. Work diligently during the time you've scheduled. And then, when it's finished, put your list away and don't look at it again until your next time block. If you can, don't even think about it.
Just Imagine …
Think for a minute how good it's going to be to walk into a room and not feel like there's anything neglected or that needs doing. You'll be able to relax and enjoy the space.
When you clear out this kind of mentally draining clutter, you'll be clearing a path to less stress, more confidence, and bigger success.
And, if you're feeling brave, share how big your list is in the comments below.
This article, Clearing a Path for Success, was originally published by Wealthy Web Writer.

The Professional Writers' Alliance
At last, a professional organization that caters to the needs of direct-response industry writers. Find out how membership can change the course of your career. Learn More »

Published: January 30, 2019