One Skill You Must Have as a Writer to Win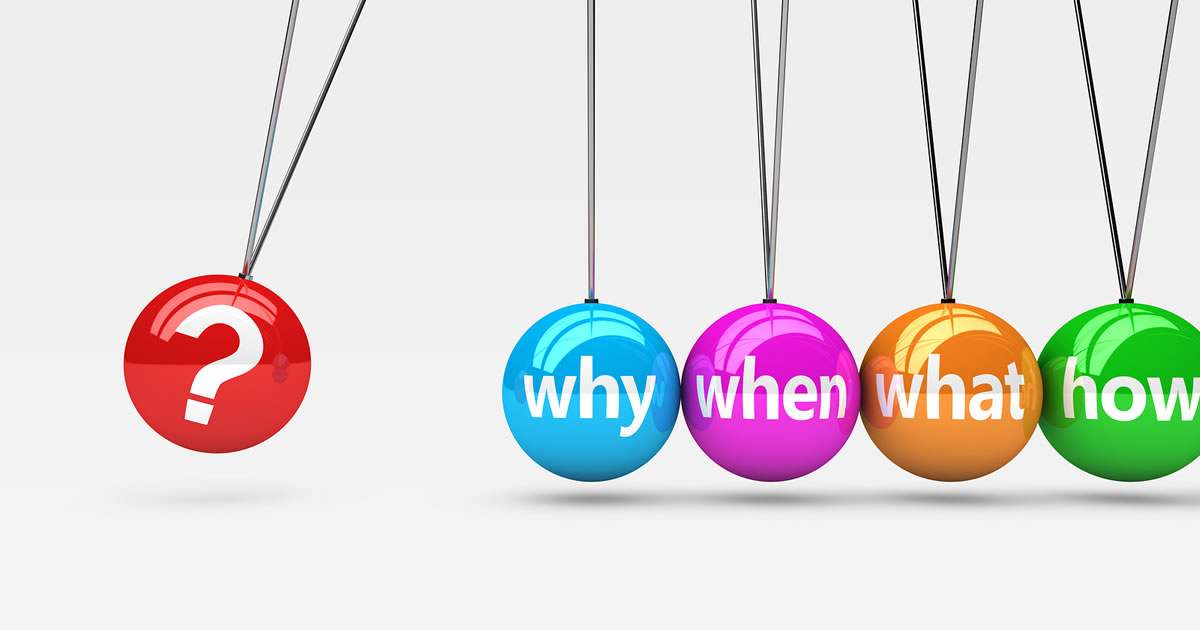 There is one skill you must have as a writer to win.
I first heard about it from Mark Ford …
But it wasn't until I watched one of the best writers in the world put this skill to use right before my eyes that I truly understood Mark's point.
Let me explain …
Sitting at a high-top table, I leaned forward to listen even more intently to Clayton Makepeace.
He and I were sitting at his favorite little dive in Sarasota enjoying lunch together.
We were talking about some promotions and opportunities in the financial world. I had casually mentioned something about an advisor I knew in San Francisco who had done a few cool deals.
Clayton started asking me questions. It seemed odd to me. As far as I could see, his questions and deep probing were totally off topic. Honestly, I couldn't see where he was going.
He must have seen my confusion.
"I can see you can't see what I'm getting at here, Joshuuuwwaa." (He loves drawling out my first name … I always laugh when he does it!) "Let me spell it out for you."
Then, piece by piece, he put the puzzle together for me. It was astonishing to see his mind at work.
After five minutes, the picture became clear to me.
"But, Clayton … that could be a million dollar — PLUS — project!"
I sat back, astonished.
He had taken one little comment … and spun out a million-dollar idea.
We sat talking for another hour or so. Before we were done, we mapped out three totally different ideas … all of which had multimillion-dollar potential.
What I'd witnessed was a real-time, live-action deployment of the most important skill a writer can have.
And, no surprise — Clayton is a master at this skill.
And still, I have to give Mark Ford credit for helping me first see how vital and powerful this skill is.
It was during a Bootcamp that he gave a talk on "Seeing Opportunities."
I remember sitting in the audience with other AWAI team members listening to his talk.
I thought, "Why is he giving this talk to these people? I can't even see how it relates to copywriting. Sure, if they were building businesses, it would relate … but these guys just need to know how to write a good sales letter and pick up a few clients."
But the more I thought about it, the more I realized …
If you can't see the opportunity, you'll never be able to write a great letter, article, promotion, or even white paper.
The magic of great writing is not selling something because you're some slick sales guy …
The real magic is seeing super-sweet, life-changing opportunities that are totally invisible to other people.
Steve Jobs could see the invisible. He saw the smartphone and how it would revolutionize our world long before anyone else could see the opportunity.
And, the incredible thing is that the opportunity was so simple: Combine a computer with a phone with an mp3 player.
He saw it. He made billions.
I call this one skill, "Opportunity Awareness." It is the ability to look at a stock pick, a vitamin, an herb from the amazon jungle, an industrial valve, a vacation destination … or whatever … and see the magic opportunity that is invisible to everyone else.
When you write about those kinds of things, people stop, pay attention, and pull out their wallets.
When you can see the invisible, clients will flock to you.
The question, of course, is this: How do you see the invisible opportunities?
There are tons of things you can do … but I have one simple thing that will cost you very little time — but if you do them every day, you will increase your powers of "Opportunity Awareness."
Ask Why, What, How
You need to get back to your childhood roots.
Have you spent time with a 3 or 4-year-old lately?
Everything in life is a wonder, a miracle, a question.
Why is that there?
What is this?
How does that work?
Why are you doing it that way?
Where are we going?
When are we going to get there?!!?
There is magic in asking, "Why?" "What?" "How?"
Your brain is a solution-seeking organism. When you present it with a meaningful question, it wants to give you back an answer.
Here's how you can have some fun with this …
Go shopping at Walmart.
I'm serious.
Walk into the store and just stand there for a few minutes.
Look around.
Ask things like, "Why did they put the batteries on that stand by the check out?" "Why are those apples there?" "Why is that sweater on display there?" Why, why, why …
Then really think about it.
Ideas and insights and understanding will come to your mind.
And, if they don't … or if you want to know more … go home and do an online search for "secrets behind the Walmart store layout."
You'll see firsthand the invisible stuff that helps make Walmart hyper successful.
Get curious. Ask why. Ask what. Ask how.
You'll peel back another layer of the onion and discover a whole new world of opportunities.
Do this with copy …
Why this headline?
What is the offer here?
Why did they put that credibility piece in there?
Why did they draft the P.S. that way?
And so on …
Here's another example …
So many writers search and hunt to find paying clients.
Of course, it doesn't have to be that way.
Other writers are landing great clients right and left and can't seem to handle all the work coming their way.
They see something others don't.
Let me tell you this …
There is a whole world of writing gigs and high-paying clients out there. Start looking around with a new perspective …
Question everything like a 4-year-old and have fun learning new things.
You'll sharpen your "Opportunity Awareness" skills.
When you begin to see the invisible, you'll discover it is relatively easy to land clients, write great copy, and enjoy the writer's life.
Do you have any questions about the "Opportunity Awareness" concept? Share with us in the comments below so we can help.

The Professional Writers' Alliance
At last, a professional organization that caters to the needs of direct-response industry writers. Find out how membership can change the course of your career. Learn More »

Published: January 28, 2019