B2B Copywriter Overcomes Adversity and Builds His Freelance Business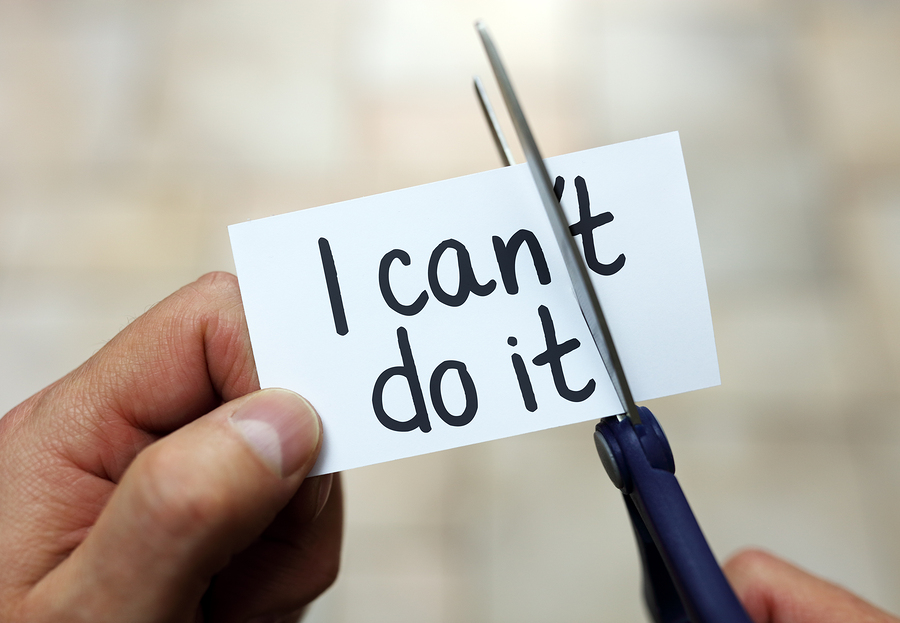 I discovered AWAI in 2007. I was recovering from surgery for stage III Melanoma when I received the famous letter from Paul Hollingshead, "If you can write a letter like this …".
Although I was working for a mid-size company, I wasn't sure what the future held for me. I needed a plan "B", so I ordered the Accelerated Program.
If I could not return to work this would be perfect: work from home, flexible, and I could earn good money. Like many people, when it arrived, I was eager to get started, which I did. However, before I knew it, I was back to work and everyday life activities.
Fast forward three years …
I woke up April 29, 2010, and it looked as though someone had beaten me with a baseball bat.
The melanoma had come back, tumors all over my body, some the size of golf balls, one the size of small orange under my left arm.
The Melanoma had metastasized. I was given three months to live. I was one week shy of my 49th birthday.
"Go home and get your affairs in order" is what my oncologist told my wife and me.
At that time there were not many options for treating melanoma, all were very toxic with poor track records.
I was accepted into a trial using Interluekin, or IL-2 for short, less than a 10% response. The treatment was working in one out of 10 participants, not great odds.
So, do I go home with hospice or do I take a shot?
There were so many things racing through mind, my wife and I sat and spoke about what we accomplished and things we thought we had time for, but now may be out of reach.
We had three beautiful children, a nice home and we had a good life together.
Were there things I wanted to do, a bucket list?
Yes, I wanted to walk my daughters down the aisle at their weddings, I wanted my son to have a Matthew the III and I wanted to meet my grandchildren. I also wanted a convertible. When you are given a short time to live you think about weird things like that.
Four of us walked into the hospital mid May 2010. Eight weeks later I was the only one who walked out. I was called a miracle. To this day I am still known as the "Miracle", at the Rutgers Cancer Institute and Overlook Hospital, both in New Jersey.
About the convertible …
I was being wheeled to the front door of the hospital, the nurse asked me what kind of car I had. "A Ford Fusion," I said.
Just as I finished my sentence my wife pulled up to the front of the hospital in this gorgeous sea foam blue metallic convertible. I looked up at the nurse with a tear in my eye and said, "I guess I have a BMW."
While I was in my first round of chemo my wife had taken my car down to the BMW dealer and traded it in.
Exactly one month after returning to work I was in a serious car accident, not my fault. I was rear ended sitting at a red traffic signal.
That accident would send me down a path of chiropractors, pain management, opioids and permanent disability.
Cost effective and better results
The company I worked for was in warehouse logistics and safety. Applying all the things I was learning through AWAI I was able to write for their B2B niche.
It was frustrating to say the least. I would suggest a concept for a marketing campaign. They would tell me to write the material but give me no credit for it.
I wrote many B2B sales letters and postcard marketing pieces; one postcard had a 27% response rate.
I always sensed my boss felt threatened by me and was determined to write a better marketing piece than mine. He had a marketing degree from a well-known college, yet continued to write bomb after bomb. Proof that what I was learning from courses at AWAI were far more cost effective than a college degree. He never did beat my postcard.
My first real client
I am currently working on a website and content for a consultant in the enterprise application software market. They are a value-added reseller for SAP applications in the financial and human resource markets.
This will be an on-going project once the website is up and running. I will be creating blog posts, videos, articles and optimizing the site for them. I will also be creating their brand across social media platforms. Right now, I have quoted the initial website work as a single project with the content, videos, articles and blog set up on a retainer.
My advice for anyone thinking about studying the Badges program go for it, it has given me the confidence to go out and speak with clients knowing I now have samples to show and proof I am serious about my career.
When I received your email with the Certificate of Achievement, I felt like the scarecrow in the Wizard of OZ. While I had the knowledge, all I was missing was the paper to prove it. Once in hand I could walk and talk the language of copywriters with confidence.
If I can do it so can you!
Matthew Troncone recently earned eight certifications through the Badges program (official name AWAI Verified™: Mastering The 8 Collateral Marketing Projects Every Copywriter Must Know).
There are eight sections in the Badges program covering the type of copy clients need for their online marketing campaigns, including social media posts, emails, sales funnel copy, space ads, lead generation landing pages, editorial/content articles, video scripts, and SEO web content.

The Professional Writers' Alliance
At last, a professional organization that caters to the needs of direct-response industry writers. Find out how membership can change the course of your career. Learn More »

Published: February 5, 2019