A Foot in the Door with a Major Publisher Leads to More Copywriting Jobs
Completing the Badges Program Helped Her
Get to This Level
Janet Nisted has decided 2019 is going to be the year she makes her breakthrough as a copywriter. To that end, she's ramped up her copywriting training through AWAI programs like Badges and Circle of Success. Those programs have given her the confidence to go after her dream clients.
Her efforts have already paid off. Aside from her work as a copy editor for International Living magazine's Australian edition, she's also been working on copy projects for the company.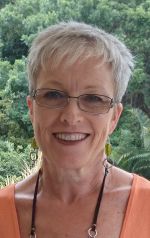 Janet Nisted
"What I started working on first was the localization of a promo (a long sales letter that had gone out to the U.S. market, but needed localizing and updating for the Australian market). I did this and also offered to rewrite the premium. Which I did, and they were really happy with both. I also ended up rewriting the lift notes for the promo (the Badges program was invaluable here — not only did I understand what the lift notes were all about, but I felt confident that I could do them)," says Janet, who relocated back home to Australia after a three-year stint in Penang, Malaysia with her family.
"Very soon after that, I was asked to help out with localizing and updating the premiums for another package. When I'd done that, I offered to rewrite the sales letter for the promo. They were delighted and jumped at the offer. They were really happy with that one too.
"My next step was to wedge myself further in the door. When I joined COS, I suggested to IL that they give me a trial sales letter that I could write from scratch and take advantage of the mentoring that COS offers members. They loved that idea, and I now have my first sales promo to write."
Janet found the training she received in the Badges program to be instrumental as she tackled these projects with International Living. Badges — the official name is AWAI Verified™: Mastering The 8 Collateral Marketing Projects Every Copywriter Must Know — covers the eight most in-demand copy projects clients need today.
"I feel I can talk the talk when it comes to the collateral pieces of a campaign. For example, in point (2) above, when International Living included 3 lift emails in the scope, I knew exactly what they meant and didn't have to ask any dumb questions. I covered those in the Emails module of the Badges program," says Janet.
"The Badges program is really robust — what I mean by that is that passing each module really required some work. For most modules, I had to go back and do some revisions and resubmit, so it really taught me a lot about how to strengthen my copy for each of the copy pieces. At the end of the program, I genuinely felt that I had learned so much and also felt confident that I could complete these pieces for a client."
Janet has this advice for those considering going through the Badges program.
"The Badges program is really valuable for anyone who wants a career in direct response copywriting. Having the knowledge and skills to write these collateral pieces for a sales campaign is, I think, an essential tool to have," says Janet.
"The program isn't easy however, and you do need to commit time to it. Work out what time you have available in the week, and schedule in time to work on the program. Don't leave too much time between working on the modules, because they tend to flow on from one another.
"The knowledge you gain in one module is useful in the modules that follow, so you don't want to forget everything you learned and have to relearn it."
Go here now to get full details about the program.
Published: February 2, 2019