Get Paid Up to $3,000 a Month for Today's In-Demand Writing Skill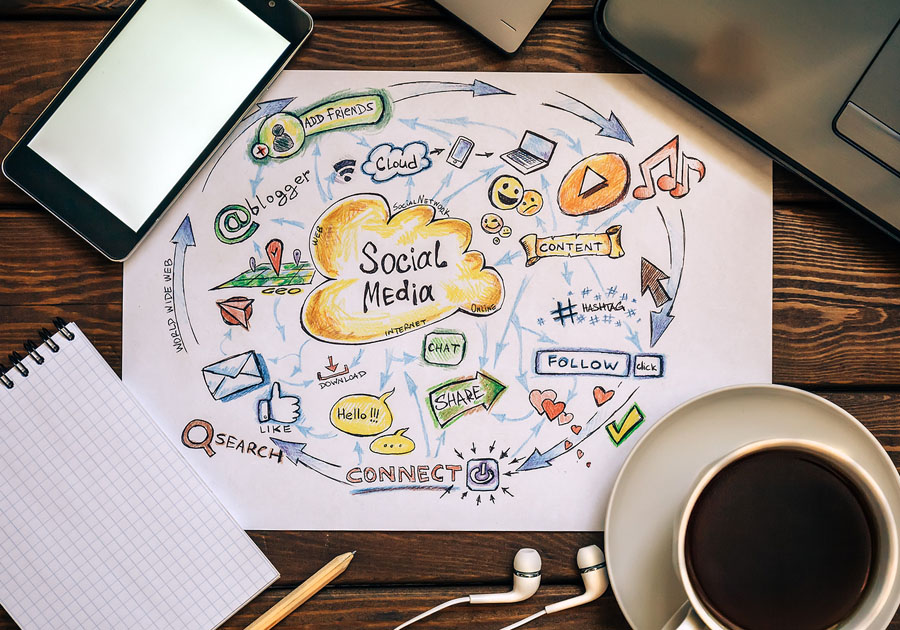 It was dubbed "the greatest party that never happened."
And all it took to get 5,000 people to show up was an orange block of color that was posted on social media. In just 24 hours, that single square of orange had managed to reach over 300 million people.
The Fyre Festival was supposed to be the event to "end all events," topping ones such as Coachella and Lollapalooza.
And the event's creator, Billy McFarland, wanted it to be the polar opposite of the widely popular 1969 Woodstock music festival, which was held in the pastures of a dairy farm in the Catskill Mountains of New York.
Instead of dancing in muddy cornfields, he wanted the entire festival to take place on a private island in the Bahamas once owned by Pablo Escobar. Attendees were enticed with getting "a true VIP experience," including luxurious accommodations, travel by private charter jets, meals prepared by five-star restaurant chefs, and three days' worth of entertainment by top-charting musicians and artists.
They could pick from three different packages:
The Nest, which included two admission tickets, all meals, flights to and from the island, transportation to the event, and a private cabana for $1,500.
The Lodge, which came with all the above, but offered up to 8 admission tickets and a private villa for $8,000.
The most expensive package priced at $25,000 came with all of the above, but in addition, access to a private yacht, crew included.
In just one day, 95% of all available packages were sold out.
Unfortunately for the people who bought the event tickets, the Fyre Festival became their worst nightmare. Instead of luxurious accommodations as promised, attendees were ushered into hurricane relief tents that were set up on an abandoned and decaying building lot on the far side of Great Exuma Island.
To make matters worse, since it had rained the night before attendees arrived, all the makeshift tents and the beds inside were soaked through.
The incoming guests were put on school buses waiting at the airport. But since there were only a few buses available, many wound up waiting in line to board for over six hours. Then they had to retrieve their luggage from an over-stuffed tractor-trailer that was parked outside the tent zone.
Instead of the promised "uniquely authentic island cuisine," the first meal was served in a Styrofoam container. It was the tweet and photo of that "dinner" that ultimately destroyed the festival and sent conman Billy McFarland to jail.
In just a minute I'll tell you more about that tweet, but for now, Dear Copywriter, let's talk how becoming a social media writing expert gives you an opportunity to make $1,000 to $3,000 a month.
You see, these days, 74% of buying decisions are based on what customers read on social media. That's why the Fyre Festival sold out so quickly. Used properly, social media is a powerful tool for companies.
Yet there are hundreds of companies who don't have well-trained social media writers. For you, this means the chance to become an in-demand writer. When you're able to help companies get their products noticed, and get people talking and buying, you become a hero.
And as their social media hero, you'll be able to earn handsome fees. How much? Well, for instance, companies that don't have a Facebook presence are happy to pay you anywhere from $500 to $1,500 to set up their page with content. And if you create relevant content that matches your client's marketing needs, they'll likely pay you $1,000 to $3,000 a month. And the best part is, this is retainer work. Predictable, consistent income … month in and month out.
Do the math and you'll see that doing social media writing for just three clients a month is enough to earn $108,000 a year. Really, the sky is the limit on how much you can make as a social media expert.
The key to success lies in knowing how to do it correctly. You can learn through trial and error or you can get expert training to ensure you do it properly. (Here's where you can get expert training.)
Whatever route you decide, here are a few must-know writing tips:
Social Media Writing Tip #1: Keep it simple. The more straightforward and simple your post is, the more likely it will generate a good amount of clicks and that's what your client is after. So avoid complex language and use short sentences.
Social Media Writing Tip #2: Write sharable content. Content that gets shared is usually something that consumers believe in, holds meaning, or feel has great value. The more you can demonstrate this, the more likely they'll respond to your messaging. So be sure to make your content engaging, likable, and enjoyable to read.
Social Media Writing Tip #3: Include a call-to-action. Readers won't click unless you tell them to do it. This means the call-to-action in your post has to be clear. When consumers see a social media post, they have to know where to click and what to do. So be clear and concise.
Social Media Writing Tip #4: Be genuine. Always be upfront. Social media readers are very quick to jump on errors. Provide the details … How much does it cost? Are there any hidden charges? How much of a discount will they receive? Consumers are smart and when they think something is phony, they will know it — and they'll comment! So be authentic with your copy.
The chance to become an authority on social media writing is huge. Most businesses … about 90% … simply don't have the time to learn how to create a social media plan that works. But you can change that in a heartbeat.
When done properly, social media is a win-win-win for everyone involved … you, the client, and the customer. So why not become a social media writing expert today?
---
Trevor DeHaas put up the famous tweet that destroyed the Fyre Festival. He tweeted a picture of a sad "cheese sandwich" with Fyre Festival hashtags and the caption, "Here's the dinner they fed us tonight. Literally slices of bread, cheese, and salad with no dressing." Trevor had just 400 followers, but immediately his tweet was re-tweeted several thousand times.
After the "cheese sandwich" tweet went viral, and the "event" fell completely apart, six multimillion-dollar lawsuits were filed. Billy McFarland was investigated for fraud and found guilty on all charges. He's currently serving a six-year prison sentence. Although he promised all attendees they could get their money back, to date no refunds have ever been issued.

How to Make Money as a Social Media Marketing Expert
Everything you need to know to become a social media marketing expert, as well as four different ways to make money using that expertise. Learn More »

Published: February 11, 2019