3 Ways to Grow Your Client Base with Podcasting for Business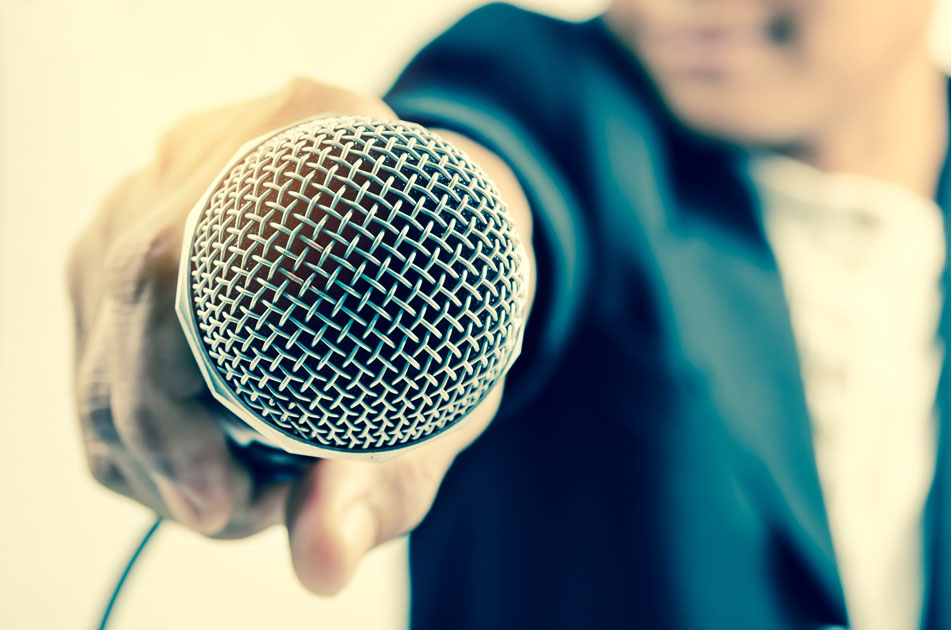 When I'm looking for article ideas, business or marketing tips, money management pointers, productivity techniques, motivation, or just plain entertainment, there's one place I go … one app I open that covers all that and more.
It's my podcast app.
If you're not one of the 73 million Americans who tune in to a podcast at least once a month, you might wonder what the big deal is.
For starters, most podcasts, unlike radio, television, or even satellite radio broadcasts, serve a very specific niche. They cover topics from television series (I counted no less than 36 Game of Thrones-related podcasts) or creepy stories (check out Lore if you like well-told, weird stories) to SEO and social media marketing.
You can download podcasts or stream them. You can listen to them while driving, working out, or doing whatever you do when you're not writing.
And, they're free!
You'll find most hosts spend a little time talking about their sponsors' products, but that's a small price to pay for the knowledge, entertainment, and inspiration these programs offer.
Here's the most exciting part … there's a really good chance some of those millions who are tuning in to podcasts are your ideal clients and would like to hear what you have to say.
And, there's no time like the present to get into (and cash in on) podcasting.
How to Get Exposure Through Podcasting
There are two basic types of podcasts: 1) Those where the host gets on and talks the whole time, sometimes with a co-host, sharing stories, tips, or news; and 2) Those where the host interviews a guest who shares their expertise on a particular topic (frequently promoting a new product). Sometimes a show mixes it up and does both.
If you're interested in getting in on the game, there are a few ways you could go about sharing your web-writing knowledge through these programs.
#1 – Be a Guest on a Podcast
Leaders in our industry suggest doing speaking engagements as one way to market your writing business. Appearing on a podcast is a lot like speaking at a live event. It gives you a chance to show you're knowledgeable on a subject in front of people who might need your help. Only with podcasting, there's no stage (and no stage fright). Shows are recorded and edited, so if you feel like there was a section you could have done better, you can ask to have it edited.
Another perk … unlike live events, podcasts aren't limited to the stage, town, or attendees where they take place.
Another great thing about podcasts is they're directed at a specific niche. Podcast hosts want to give their audience content they'll appreciate. That content could be courtesy of you.
Book authors do it all the time now, when they're promoting a new book. They go on TV shows, they do radio interviews, and they do podcast interviews … on shows with an audience that fits their niche.
How would you go about getting yourself on a podcast? Simple … ask.
Just like any web publication, podcast owners need content. You can offer that content. Send them your pitch. Tell them you'd like to be a guest on their show. You could send them a list of questions you'd like them to ask you, or an outline of what you'd like to talk about. Hint: Talk about something that will get the attention of your ideal client. Anything you could write an article about to attract clients could most likely be turned into a podcast interview … and, if it's good for their audience, it should be good for the host.
#2 – Sponsor a Podcast
Another option is to sponsor a podcast. Obviously, this will set you back more than a few bucks. But, if the podcast goes out to your target audience, it can be well worth the investment.
In addition to the ad being read by the host or a co-host, the show notes (the written summary of the episode) will usually include sponsor names and website URLs.
Sponsors pay a certain rate per number of downloads or listens. For example, if a 15-second ad costs $18 per thousand listens … and, if 5,000 people listen to a show … the cost would be $18 times 5, or $90.
A survey by Statista found that 14 percent of people listening to business-related podcasts said they were likely to purchase a product they heard about on the show. So, if you hit the right audience … like I said, it can be a worthwhile investment.
Just make sure you do your homework first and find out everything you can about the timing, reading, placement, and pricing before you commit. And, track your results, so you know whether or not it pays off.
#3 – Start Your Own Podcast
A final option (and my personal favorite) is to start your own podcast … be the star of the show!
Share your expertise about your niche and about writing for the web. Answer the questions your ideal client might have. (Ask them to send in their questions.) You could talk about marketing or industry trends.
You could even interview other experts. Then ask those experts to tell their audience about the interview with you and to direct them to your podcast. If you're interviewing people with a big following, just imagine how quickly you could grow your audience.
Resources for Starting a Podcast
Are you thinking of starting your own podcast? (Goodness knows, I am!)
Producing a podcast does have a few start-up requirements, including: a computer, microphone, recording and editing software, call recording software (for recording interviews), an intro and outro (the music, voice, or both that introduces the podcast and wraps it up at the end), cover art, and hosting service.
With the exception of an inexpensive (under $50) professional microphone and a hosting service which starts at $9 a month (free hosting is available but has some big drawbacks), most of these things can be done for little to no investment. If you want to have your cover art and intro/outro done by someone else, you could check out fiverr.
The biggest investment to get started is time.
Podcast Insights has a nice list of hosting sites for 2019, as well as a lot of other information you might find useful if you're considering starting your own podcast.
If you're not one of the millions listening to podcasts, grab your smart phone, find a podcast app, and start learning.
Do you have a favorite web-writing or marketing podcast? Do you have your own? We'd love for you to share in the comments below!
This article, 3 Ways to Grow Your Client Base with Podcasting for Business, was originally published by Wealthy Web Writer.

The Professional Writers' Alliance
At last, a professional organization that caters to the needs of direct-response industry writers. Find out how membership can change the course of your career. Learn More »

Published: February 13, 2019