Harness Your "Tendency" and Unleash Your Writing Income This Year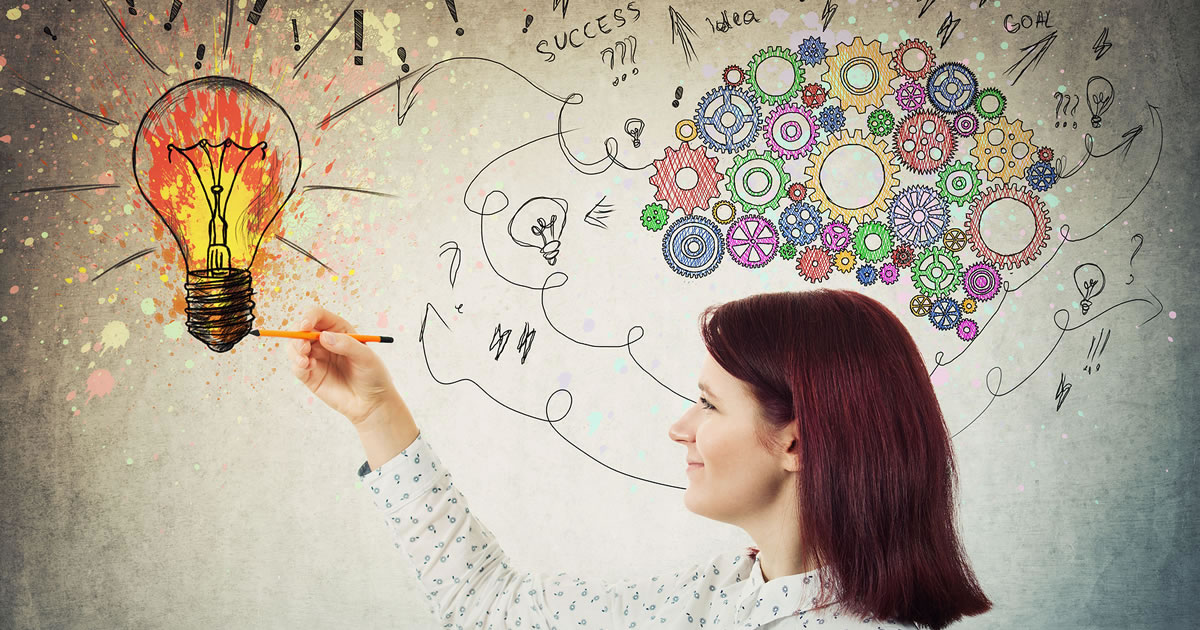 Not too long ago, I was at the beginning of my copywriting career … with no writing income. And I was a little frustrated with myself over it.
I'd hear about other people's progress … other people winning Spec Challenges, getting clients, hitting the six-figure mark, and there were times a feeling of inferiority would flare up.
Why can't that be me? Why can't I make progress? Maybe I'm just not cut out for this.
It was causing me some anxiety. I would start programs and never finish them. I'd set goals for myself, but they'd always fizzle out after a few months.
Then I discovered the one key piece of information I was missing. Something called the "Four Tendencies" framework. It's made a big difference for me. Maybe it would help you, too.
Your Copywriting Success Is All About Expectations
Best-selling author Gretchen Rubin uncovered the Four Tendencies when she was researching for her book on habit formation.
What she discovered is that people respond differently to internal and external expectations … and that self-awareness about this tendency has a major impact on achieving one's goals.
By internal expectations, Rubin mean expectations we place on ourselves, like a New Year's Resolution.
By external expectations, she means expectations other people place on us, like a work deadline.
She also found that without exception, people fall into one of the four categories, which she calls the Upholder, Questioner, Obliger, and Rebel.
Rubin has showed that paying attention to the Tendencies and working with your own nature instead of against it is bound to result in faster success. Ignoring your nature, on the other hand, is a recipe for struggle.
So what are the Tendencies exactly?
Here's a quick overview with some key takeaways, and how they apply to your journey as a freelance writer.
The Upholder: All You Need is Clarity
Upholders readily respond to both inner and outer expectations. They tend to respond well to all types of expectations and as long as the goal is clear, they're likely to stick with it and meet it.
For Upholders, starting a freelance writing business is a perfect fit, provided they know what their goals are. Upholders often know what other people want from them, but their inner expectations are not always clear. Rubin's advice for Upholders is to clarify and define their desires and values.
Another point Upholders should watch out for is how they tend to "tighten" around goals and deadlines. This can happen in small and harmless ways, or their relationships and health can suffer from it. So Upholders should be careful to make sure they're not being overly ambitious with their goals at the expense of other important areas.
In terms of copywriting, Upholders are going to maximize their chances of success and greatly boost their income potential by doing activities like:
Once Upholders know what they want and take the time to define their goals, achieving the writer's life and reaching high income levels is going to come naturally. They just need to make sure not to neglect other areas of their life along the way.
The Questioner: All You Need is Reasoning
Questioners respond positively to inner expectations but resist outer ones.
In fact, they question virtually all expectations, and don't typically act on them unless it makes a lot of sense. So essentially, they make all expectations inner ones before they'll meet them.
Questioners need data, evidence, and reasoning to act on an expectation. So tapping into this is the key to making progress. Since there are many reasons to pursuing the writer's life, this shouldn't be too difficult! Still, Questioners should make sure to address this need early on in their copywriting career.
One advantage for Questioners in the copywriting industry is precisely their need for proof. Since research comes naturally to them, finding the evidence needed to close the sale is going to be one of their strengths.
The main drawback is that Questioners can get so consumed with data-gathering that it's sometimes hard to move on and take action. To avoid this "analysis paralysis," as Rubin calls it, they can make decision-making deadlines so they don't get stuck in the evaluation phase. For instance, they could say: "I'm going to do all the research I want until March 1st to pick a niche. On that day, it's decision time."
Ultimately, to move forward on their goals, they absolutely need to know the reason why they're pursuing them at all.
Questioners might do this by:
Once Questioners fuel themselves with the reasons they're in this, they'll be much further on the road to copywriting success and high income potential.
The Obliger: All You Need is Accountability
I have a soft spot for Obligers — because I'm one myself.
Obligers readily meet outer expectations, but struggle when it comes to internal ones. For this reason, Obligers must have outer accountability to thrive.
The beginning stages of building a freelance writing business are going to be a challenge for an Obliger. Leaving a job with deadlines, bosses, and supervision, and moving to a freelance environment where these things are usually not there is a huge transition. And it's one Obligers need to manage carefully if they're going to be successful.
But Obligers shouldn't ignore the huge benefits to their Tendency, and should use them to their advantage. Obligers tend to be dependable and easy to work with. Clients know they can count on them, because they never miss a deadline. What this means is once an Obliger gets clients and a regular flow of work coming in, the freelance life will get easier and easier.
But before this happens, Obligers wanting to reach their copywriting and business goals need to get accountability. They can do this by:
I'll say it again. To get going — and to start earning those high fees — Obligers need accountability. That's it! As soon as this is in place, they'll be a high-achieving force in the copywriting world, scooping up projects and earning great fees.
The Rebel: All You Need is Freedom
Rebels resist all expectations, both inner and outer. And in fact, as soon as an internal or external expectation becomes clear, Rebels often feel the need to push against it. So Rebels tend to do only do the things they want to do.
This can be quite a challenge for a budding copywriter. But as with the other Tendencies, once Rebels understand their nature and have strategies to play up the strengths of their Tendency, they can use it to their advantage.
Rebels are going to love the freedom and choice that the writer's life brings. So in many ways, it's a match made in Tendency heaven. And since Rebels are visionaries, coming up with innovative Big Ideas no one has thought of before might come naturally.
At the same time, since they often struggle to meet their internal goals and external deadlines, Rebels can risk ruining their reputation by not getting projects done on time. They can fix this by focusing on their mindset. Rebels do what they want to do. So as long as they keep that passion burning, they'll get their projects done.
Rebels can work with, instead of against their Tendency by also:
Once Rebels learn how to use their tendency to its advantage, there's no reason they can't thrive in a copywriting career … and be among the most well-paid writers out there.
What's YOUR tendency?
When I first heard about the Four Tendencies, I knew finding accountability was the missing piece for me, as an Obliger. And since then, I've signed up for Circle of Success, built a website, and landed three clients (with many more on the horizon).
I'll bet one of these Tendencies is sounding familiar to you, too. (For an in-depth look, I highly recommend Rubin's book, The Four Tendencies.)
Understanding your strengths, weaknesses, and potential challenges … knowing what motivates you … and discovering how you work best … are powerful insights. When you know what makes you tick, you can create success faster — and easier. No matter which Tendency you identify with, you can harness your potential and build a successful writer's life.
Share your Tendency in the comments below. And, if you're so inclined, let us know: how will you use this framework to build your business faster than ever this year?

The Professional Writers' Alliance
At last, a professional organization that caters to the needs of direct-response industry writers. Find out how membership can change the course of your career. Learn More »

Published: February 7, 2019