How Do Your Clients Measure Success?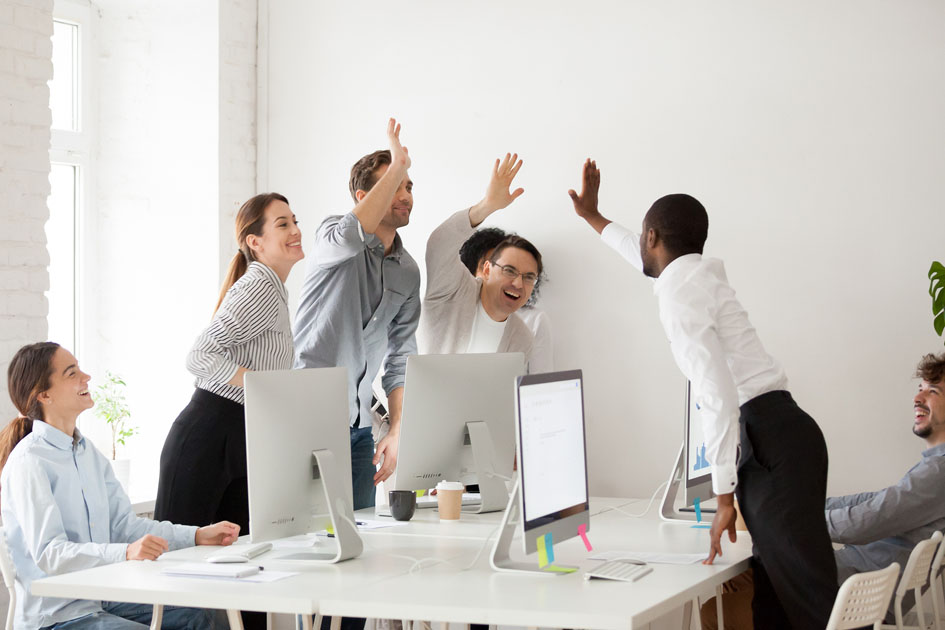 For many B2B campaigns, results are often measured in sales, leads, or new clients.
But there are exceptions.
Let me explain …
Not all businesses are bottom-line driven. Some companies exist to promote a cause or solve a problem. An effective copywriter finds out what that is and infuses it into his copy.
What Does Success Look Like?
Take the educational market, for example. Their biggest clients are school boards, parents, and teachers. And today's teachers are pressured to teach to the tests.
Their evaluations, their school rankings, and student funds such as grants and scholarships are all impacted by test scores.
That is your ready-made problem when writing in the educational market. Your copy should promise higher test scores.
In the Christian market, business practices are governed by biblical principles. The tactics used for appealing to other markets may fall short. They will be turned off by language that appeals to greed or vanity.
On the other hand, if you try to sound like you swallowed a Bible, they will see through it. Sincerity and integrity are key.
If a company's focus is on environmental issues, they are likely to be interested in results that deliver value to the earth. They tend to be politically active, and will most likely be cognizant of current environmental bills and hot topics in their state.
Researching their stance can provide you with the angle you need to assure them you're on their green team.
Many companies value quality over quantity. In their business dealings with clients, manufacturers, printing services, artists, distributors, etc., they are very aware of the reputation of their brand.
For example, a recovery program may gauge their success not by the number of clients, but by a low relapse rate.
In the publishing industry, companies usually prefer to publish a few really good best sellers each year than a million forgettable stories. Find out what has worked for them in the past.
Unless your client lives on a remote island selling coconuts, he is using technology to drive some aspects of his business. That means your copy will also be impacted either directly or indirectly by technology products. Often, an end user for B2B values new insights using technology.
In the technology sector, many businesses are interested in products that can keep track of monthly revenue, credit card declines, churn rate, and other important data. It may be worth your while to look at how your client's customers use this information before you write your copy.
Applying Your Copywriting Skills
Business executives are really good at interpreting this information but often have no idea how to communicate it effectively in writing. They see the sales value it adds to their product, but need you to pitch it properly.
They need savvy B2B copywriters more than ever.
Being aware of a business's governing philosophy will make you more in tune with what drives them. Take the time to speak to their marketing directors, salespeople, and to their business clients to gain a snapshot of their culture.
One of the fastest-growing areas in copywriting is blogging. In B2B blogging, you need to give away some intellectual property. This accomplishes several things: It builds trust, it establishes your client as an expert, and it educates their clients.
Make sure you know what your client wants to accomplish in their blog. It's usually not a sales pitch. Do they want you to write a how-to? Answer commonly asked questions? Tell a good story? Inform the reader about new resources?
Remember, they know their product or service better than you do. Without probing them a bit, you may miss opportunities to create more opportunity for them and more paychecks for yourself.
The Impact of Trends and Current Events
It is also a good idea to become aware of trends and how they may alter your client's focus. These can be seasonal, social, financial, or something that your particular client has chosen to focus on.
Ask your client what is trending in their business. They may be so absorbed in it that they do not think to tell you unless you ask.
For example, a food-related business will be very tuned in to the holidays. They also may be affected by health scares and recalls. During these times, they may value copy that comforts their clients over a hard sell.
Financial companies read market reports daily, and they are cognizant of changing laws. If your client sells financial products such as IRAs or insurance, be sure to educate yourself regarding recent changes in the industry.
When something happens, insurance and financial companies may want to target a campaign that explains how they use the changes to benefit their clients. They may be measuring that quarter's success based on one target product affected by the change.
Doing Your Homework
At one time or another, most copywriters are handed an assignment that is outside their wheelhouse. This makes it even more important to find out how the client measures success. And, as trends changes, that gauge may change as well.
All companies want to grow, but now more than ever, there is an increasing awareness that it's possible to make money and do good things. As a B2B copywriter, this knowledge can help you hone in on the best way to pitch for your clients.
It pays to do your homework. Remember, the result your client wants may not be what you think it is. So, with a bit of research and creativity, your writing will yield big dividends for you and your B2B clients.
This article, How Do Your Clients Measure Success?, was originally published by B2B Writing Success.

The Professional Writers' Alliance
At last, a professional organization that caters to the needs of direct-response industry writers. Find out how membership can change the course of your career. Learn More »

Published: February 14, 2019