The Journey to Copywriting Success is More Fun When the Way is Clear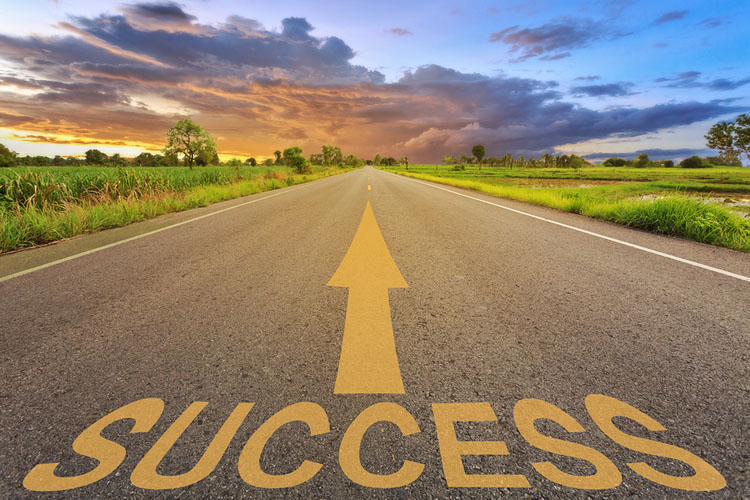 Recently I had to evacuate inland to avoid Hurricane Florence. It was a good decision — the eye of the storm passed directly over my home!
Florence was an excruciatingly slow-moving storm, which caused widespread flooding in addition to blowing down many trees and power lines. For a period of time, there were no passable roads back home. The city had become an island.
Getting back home safely was going to be a challenge.
The state Department of Transportation had a website with "real-time" traffic conditions, but it wasn't accurate. Hundreds of roads were closed and the highway patrol couldn't keep up with all of them.
Plus, conditions were changing quickly as the floodwaters rose and fell. One highway that was the primary route back to town was fine at lunchtime and washed out by the end of the day.
Having a clear and accurate plan to get home was critical. Some people tried to get back on their own but found road after road blocked. Doubling back to search for another option used up precious fuel, which was in short supply.
Thankfully, a Facebook group was created just for those traveling back to the area. The posts gave specific real-time information about the roads coming into town.
Because the recommended routes were verified by eyewitness reports, I could have confidence the path home was safe.
As I made my way home, I carefully followed the guidance from the Facebook group, including a detour down a country road I'd never traveled on before. You could see spots along the way where trees had been cut to clear the road and where the road had been flooded. But just as I was told, the road was now clear and safe. Two hours later, I pulled into my garage.
I let out a huge sigh of relief, and immediately let the Facebook group know the route was still open and how grateful I was for their help getting home safely.
Although I was driving alone, I had a team of knowledgeable people helping me make the trip.
Because of them, my success was certain.
Starting a freelance copywriting business can seem intimidating too. Which path do you take? Which niche? Business-to-Business (B2B) or Business-to-Consumer (B2C)? Which type of projects? What should you do first?
Instead of forging ahead, you hang back, unsure of which way to go or what direction to go first.
Good news! There's a group that can guide you through every step and give you a clear roadmap so you stay on track, avoiding any problems along the way.
That group is Circle of Success.
It's not one person's path to success as a freelance copywriter — hundreds of members have gone before you. They know the road is clear and safe.
There's guidance from top copywriting experts with decades of experience. And input from working copywriters — letting you know what's working right now with their clients.
It's the path I took for my own copywriting career. I hate to think how much time I would have wasted if I'd tried to do it all on my own. Or if I would have even gotten where I am now.
Your COS Success Roadmap takes you step-by-step from day one to taking your business to the highest level. No detours, no closed roads, no worries.
Not sure which program to start first? The Success Roadmap tells you.
When do you pursue getting your first client? Yep, it's right there in the Roadmap.
What about putting up your freelance website? Not to worry, COS will guide you through the process.
And now, there's a brand-new Roadmap designed for copywriters who want to specialize in Business-to-Business writing. You'll learn everything you need to know to write and excel in the niche I've found so lucrative … Including:
A deep dive into the B2B buying cycle, media mix, and the kind of prospect you'll be working with and writing to …
Master's Lessons on all the top B2B writing projects: Emails, lead-gen landing pages, case studies, white papers, content, articles, blogs, websites, SEO, newsletters, video scripts, social media, and more …
Help establishing your B2B writing business and finding top-notch clients …
Live B2B assignments for you to work on and submit for professional review and feedback …
A full library of resources, including Swipe Files of B2B projects, templates, reading lists, "Masterminds" dedicated to B2B subjects, and much, much more.
It's a complete Roadmap for achieving success in the B2B industry.
With a clear path, you don't just take a journey to success — you get to enjoy it. Now, doesn't that sound like a Roadmap worth having?
I'll see you on the road to copywriting success!

The Professional Writers' Alliance
At last, a professional organization that caters to the needs of direct-response industry writers. Find out how membership can change the course of your career. Learn More »

Published: February 19, 2019