Make Friends and Influence Your Writing Success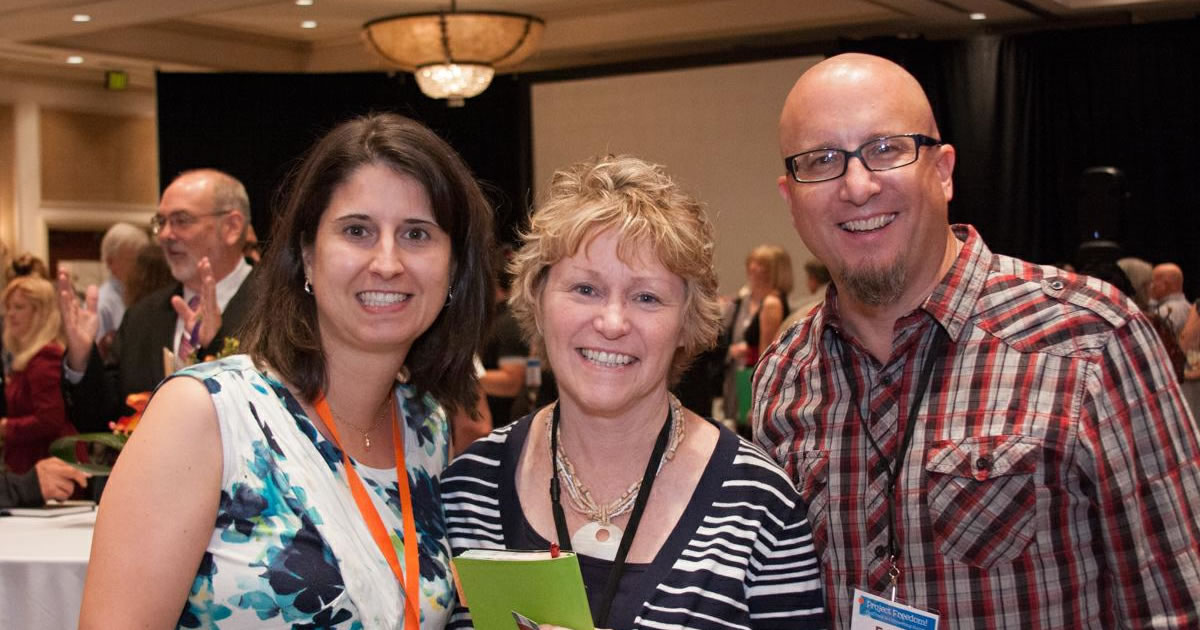 A copywriter I know reached out not long ago with a short email. She said she'd made the goal this year to connect more with friends, and by the way — how was I doing?
That email was like a beam of sunshine on my face.
Partly because this was a person I respect and adore. Partly because she caught me during a time when it felt like everything was going wrong.
I'd been stuck in the dumps, but after a week or two of exchanging emails with her — catching back up on life, getting advice — I started to perk up.
Which meant I started to write again.
Which meant I could sync back with clients and be productive again.
If that friend hadn't reached out, I might still be stuck in a black hole. Or maybe not. But without her, I wouldn't have gotten back on the horse as quickly.
Regardless of how much success you've had as a writer, or how much experience is under your belt, or how many big-name clients you have on speed dial, or even the amount of money in your back account … there's one thing we all have in common: The Human Condition.
It's the simple nature of being subject to emotions, to the highs and lows of life, to the push and pull of energy and exertion.
Sometimes it works in your favor, like those days when you feel anything is possible.
Sometimes it works against you, like those days when you don't want to leave your bed.
Very few of us are connected to someone in our home circle, or even our hometown who understands the writer's life and all of its glorious highs and lows.
Which is why friends within this industry are so vital.
If you're new to this world, or you fall on the introverted side of the fence, making friends with other writers might sound hard. Or maybe it worries you.
So let me be clear that writer friends are an entirely different animal from what you might imagine …
Writer friends encourage your goals. Understand your goals. And often share your goals.
They're part of the same world, so they can critique your copy. Review a proposal for you. Help you set your fees.
Most importantly, they can help you revive your writing dreams if life ever gets heavy and your goals feel foggy.
If you're wondering where to find these friends, AWAI's FastTrack to Copywriting Success Bootcamp and Job Fair is the number one best place possible.
Nowhere else will you find such a heady dose of energy, aspiration, and big hearts, all fueled by the reality of live success stories walking around the Delray Beach Marriott — who, by the way, are more than happy to stop and talk and hear your story or offer advice where you need it.
If you'd like an example of how friends can make a difference in the writing world, look at our February issue of Barefoot Writer.
Not only does Featured Interviewee and celebrated marketer Aaron DeHoog share a secret about how reaching out to friends can get you noticed by big-name clients, he also tells the story of how one friend helping another with their copy led to a multimillion-dollar promotion with a hefty royalty payout. (If you're a member of the Barefoot Writer Club, click here to read the February issue. If you'd like to learn more about the Club, click here.)
And while the in-person interaction at Bootcamp and other live events is hands-down the best way to get to know other writers, there's plenty you can do in between events.
Consider going to writing-related events in your hometown. You never know when or where you might meet a fellow copywriter.
Or, reach out to other copywriters via social media. A friendly word goes a long way in building new connections. (AWAI has online communities for members and our Barefoot Writer Club private Facebook group is filled with supportive, friendly writers with all levels of experience and wisdom to share.)
Finally, remember that while you absolutely can live and work anywhere you please in the copywriting world … having human connections will keep you focused and supported wherever you go.
Do you have any questions about building relationships as a writer? Share them in the comments below so we can guide you.

The Professional Writers' Alliance
At last, a professional organization that caters to the needs of direct-response industry writers. Find out how membership can change the course of your career. Learn More »

Published: February 28, 2019