3 Steps You Should Take on Your Journey to Well-Paid Writing Success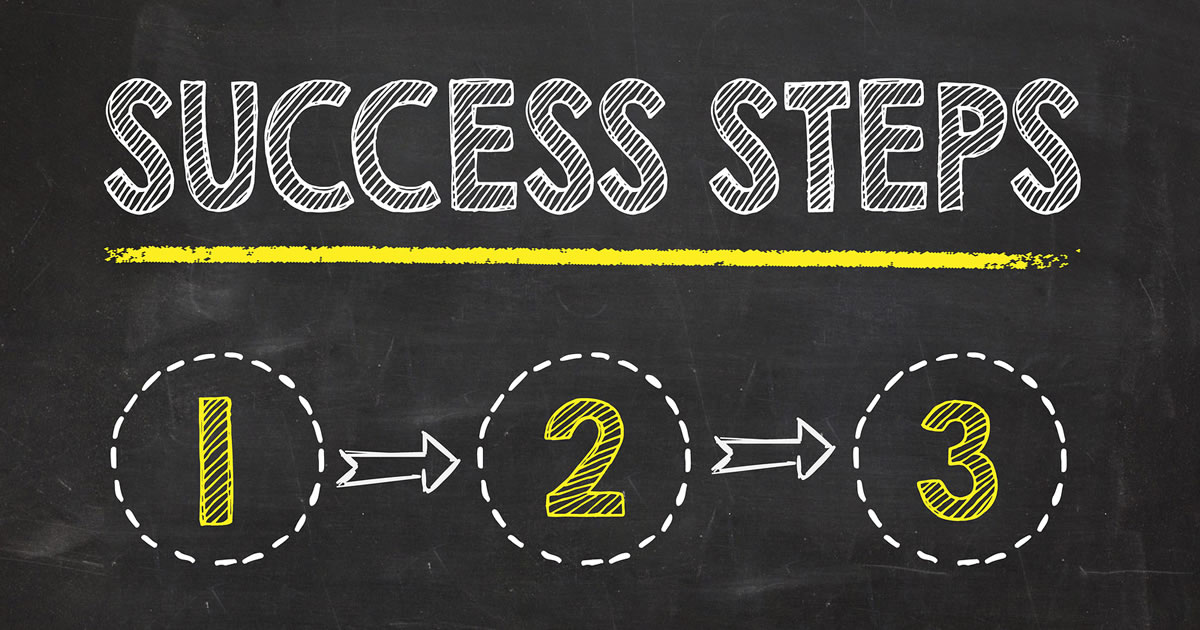 The other day, I got home around mid-morning with barely enough energy to heave myself on to the couch.
My legs were quivering, my heart pounding … I think I was even drooling a little.
It took me half an hour of resting to even make it to the kitchen for a snack.
All because I'd been worked over and pushed to my limit at an insane new fitness challenge I joined called the "Skinny Jeans Contest."
It's something my local gym offers for six weeks at the beginning of each year, meant to help those who had too many holiday pies (guilty) get back to healthy.
Now, I've never been much of a fitness buff. I grew up playing the piano and singing, far removed from those who could spike a volleyball. (Though I always secretly envied those people.)
So it meant the world to me when my daughter looked me over that morning, clad in a sports bra, "performance fabrics," and sneakers, and said, "Mommy, you're an athlete!"
Right up until that moment, nobody had ever called me that. It felt amazing.
Better still, I felt like an athlete. I've been showing up at the gym three times a week for a month now. I have a trainer named Erin, whose biceps are as big as baseballs, who knows my name and pushes me past my weaknesses. I'm on a team with four other women who share the same goals and cheer me on, and who've become my friends.
Funny thing, that group of women. At the start of this fitness contest, I sat through a presentation on what to expect. "You'll be amazed at how much you rely on your team," she said. "They'll become your friends, your support system. We have people who did this contest years ago who still exercise with the people on their original teams."
I silently scoffed at this. I'd joined to lose a few holiday pounds and get stronger, not to make friends. I wasn't entirely thrilled I had to share my trainer with others. But the price was better than getting a personal trainer.
Well, I'm the fool now. These women have become my support system. We're as different as night and day, in age, profession, and beliefs, but we share this one huge goal and we're working hard together to make it happen. I've never lost weight so fast, or gained actual, noticeable muscle tone.
And I've never been called an athlete!
Now, here's why I'm sharing this story:
The number one question new writers have on their mind is, "When will I be a REAL writer?"
Well, it's a lot like what's happened in my fitness class. All you have to do is:
Make a public commitment
Become part of a support network
Keep putting in the effort
Do this, and you'll soon be called a writer.
The proof will be in the magic that happens at your keyboard. The copy you churn out … the website you get rolling. The paychecks that arrive in the mail …
That's what happened for me when I joined Circle of Success. Much like with my fitness group, I wasn't looking to make friends. I didn't even think I needed that much help … just a nudge so I could earn more.
But what I got from Circle of Success was far beyond my expectations. I got more than a nudge … the training and feedback and advice propelled me right into six-figure territory.
And I made lifelong friends, who to this day encourage me when I'm low and advise me on the curious and mysterious life of the copywriter.
So, if you're ready to take on a challenge of your own, I'm here to show what you should do to build the right foundation and get solid know-how that will help you feel like a real writer:
Introduce yourself to other writers who will have your back and share lessons learned. Make a public commitment about your desire to become a paid writer. (AWAI has Facebook groups, plus our programs often include members-only opportunities to connect with other writers and experts.) State out loud, "I am a writer." It makes a difference!
Immerse yourself in all of the paid writing opportunities available today. Find out what it takes to present yourself as a professional who charges high fees that are worth paying. Become part of our Barefoot Writer Club and you'll have access to resources like Barefoot Writer magazine, which offers deep dives on the writing projects and industries that pay professional fees, features interviews with members now living the writer's life, and outlines strategies for how to start a successful writing business.
Hone your writing skills in a way that makes them superior to all those who think they can write but aren't trained on copywriting essentials like the Big Idea or the 4 U's©. These are the writing skills that will get you up to the next level fastest. Practice writing every day and your skills will naturally improve. (Here's a roadmap to help you to keep moving forward: How to Make Good Money with Freelance Writing — in 9 Easy Steps. Check out the free Inside AWAI webinar here.)
Of course, as I mentioned, in my personal experience, the quickest, easiest, and most enjoyable way to accomplish all these things fast is to join Circle of Success. It gives you access to every kind of learning resource imaginable and personal mentoring to help you get the most out those resources and build a successful writing career …
Plus, you'll create supportive relationships with fellow copywriters, just like I did with my "Skinny Jeans Contest" team …
After that? You'll be on your way as a real writer, supported by a team of AWAI members who have your back, cheer you on, and help you achieve your goals.
Do you have any questions about how to get started as a writer? Please share in the comments below so we can help you take the next step.

The Professional Writers' Alliance
At last, a professional organization that caters to the needs of direct-response industry writers. Find out how membership can change the course of your career. Learn More »

Published: February 26, 2019