Today's 4 Top Trends in B2B Content Marketing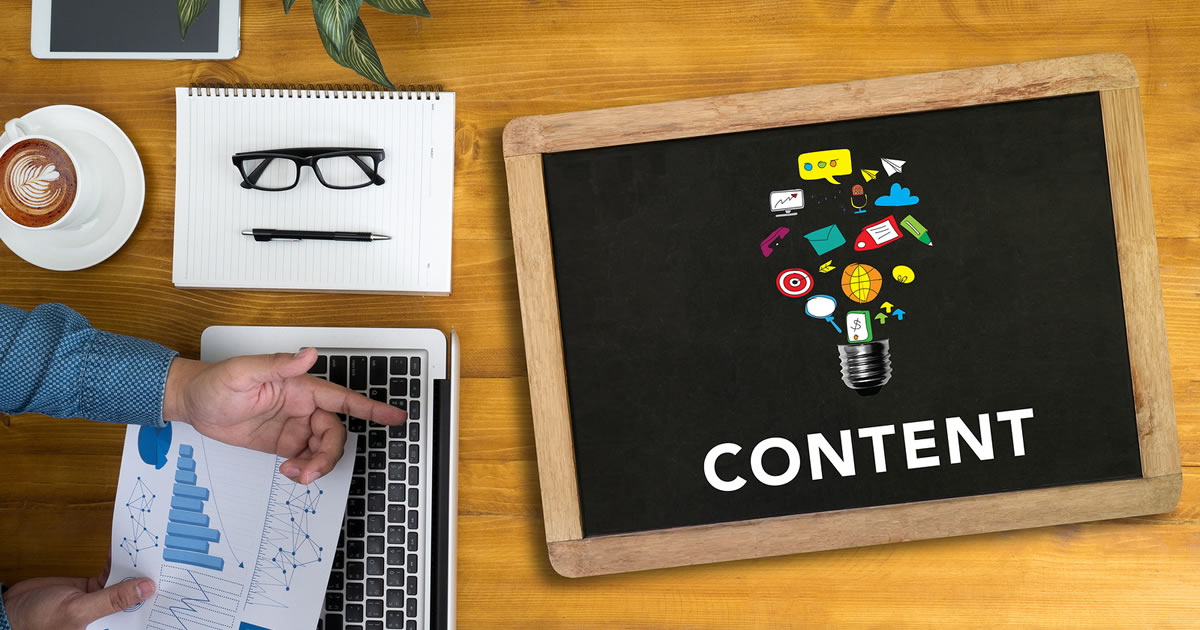 I believe content marketing is no less than the opportunity of a lifetime for writers.
How can I be so confident? Content marketing is the single biggest trend in marketing today, used by nine out of 10 Business-to-Business (B2B) companies.
Here's what you have to understand about writing B2B content:
B2B sales don't rely much on brick-and-mortar stores, Facebook, or TV ads. That's because business buyers do their own research using the Web. They Google their problem — and if a company doesn't show up in the search results, buyers never hear about it. That's why every B2B company needs to rate highly in Google. And to do that, they need to publish lots of fresh, engaging content.
Who's going to write all that content, from blog posts to white papers?
Writers like us. Especially writers who keep up with the big trends rocking the field.
So today, I'd like to point out four big trends in B2B content, and how each one spells opportunities for writers.
Trend #1: More is more
Every year, numerous surveys of marketing executives like recent ones from Content Marketing Institute + Marketing Profs show the same trends:
More B2B companies are using content marketing: up from 89% last year to 91% today
More money is going into content: 38% of companies increased their content budgets last year, while just a handful (3%) cut theirs
Almost half (47%) of all B2B companies outsource their content creation
So, more companies are spending more money on content, and half of them hire freelance writers. All that means more opportunity for B2B content writers.
Trend #2: Less is more
But too much of a good thing is still too much. And too much forgettable content is being pumped out by companies that don't understand how to do it properly.
The result: content saturation.
That means many B2B prospects are overwhelmed by a never-ending stream of content trying to get their attention. So instead of looking at all the new emails in their inbox, they start deleting. They start tuning out content, the same way most of us tune out TV ads.
Smart companies are realizing that it's better to do content right, than simply do it often.
This too is an opportunity for writers. It's a chance to do more research and write longer, more thoughtful pieces that we can charge more for.
Trend #3: Forget the old rules
When the field was young, some "rules for doing content" emerged:
Blog posts should be 500 to 600 words long
You need to work in 'so many' mentions of your SEO keywords every 'so many' words
You must publish this, that, and the other every month
All the gurus said that if you don't, Google will push your content lower in search results.
But no one can second-guess Google and come up with "the rules" for getting favorable treatment. Google's algorithm for content changes all the time. Fresh, interesting, well-written content always scores better on Google than stale, rehashed, paint-by-number content.
Realizing this, many companies are loosening up their content rules. That means:
Blog posts can be as long as needed, with lots now at 2,000 words
While SEO is a given, content must be written for humans, not for keyword density
Marketers are adding breathing room to Editorial Calendars so they can come up for air
Smart companies are taking more time to contribute something meaningful, rather than rushing out yet another copycat piece that engages no one and is quickly forgotten.
That means more time to do ample research, polish text and tweak graphics, and publish memorable "tent-pole" content that stands out and lasts a long time.
And that means the most imaginative B2B companies are trying new things, testing new formats, taking a few risks, becoming more conversational in their content. All of that spells more opportunities for writers to do great work with less stress.
Trend #4: Metrics matter, a lot
Marketing has changed from a field driven by creativity to a field driven by numbers.
This is symbolized perfectly in the scene in Mad Men when they wheel the new computer into the ad agency. With the Web, every B2B content campaign can be tracked, measured, and evaluated for its ROI … and it usually is!
Of course, content is supposed to generate web traffic that converts to leads that generate sales. Every content campaign should generate more revenue than it costs, in order to earn a positive Return on Investment (ROI). All that is "old school" — and it's still relevant.
But there's some new metrics being used to measure content today:
Not just leads, but the quality of those leads
Onsite engagement
SEO success, or how high an individual piece rates in search results
In this way, B2B content is becoming more like direct-response copywriting, with the results from each piece measured.
Aren't these contradictory?
Isn't "more is more" the opposite of "less is more"?
And how can you forget about rigid rules, but still pay attention to the numbers?
In any field as new and fast-moving as content marketing, there are bound to be currents and cross-currents, views and counter-views.
Yes, more companies are doing more content, so it's harder to get noticed in the crowd. Sometimes to stand out, you have to do less, but do it better.
And yes, content marketers no longer have to follow strict rules. But they still have to prove that what they're doing works.
Once again, all these trends spell opportunities for writers. A writer with an engaging, conversational style who's not afraid of writing long-form is in high demand for content marketing today. And a winning content writer whose pieces are highly rated will always get lots of repeat business.
So if you haven't ever tried writing B2B content, I invite you to take advantage of the opportunity of a lifetime!
Do you have any questions about the four trends or getting started in B2B content writing? Let us know in the comments below so we can help.

B2B Writing Success: The Complete Guide to Making More Money as a Top B2B Writer
The business-to-business industry is desperate for trained, professional writers. Learn to write solid B2B copy, land more clients, and be constantly in demand. For beginning and advanced writers. Learn More »

Published: February 27, 2019