5 Fun Facts that Put You in Control with Freelance Writing Clients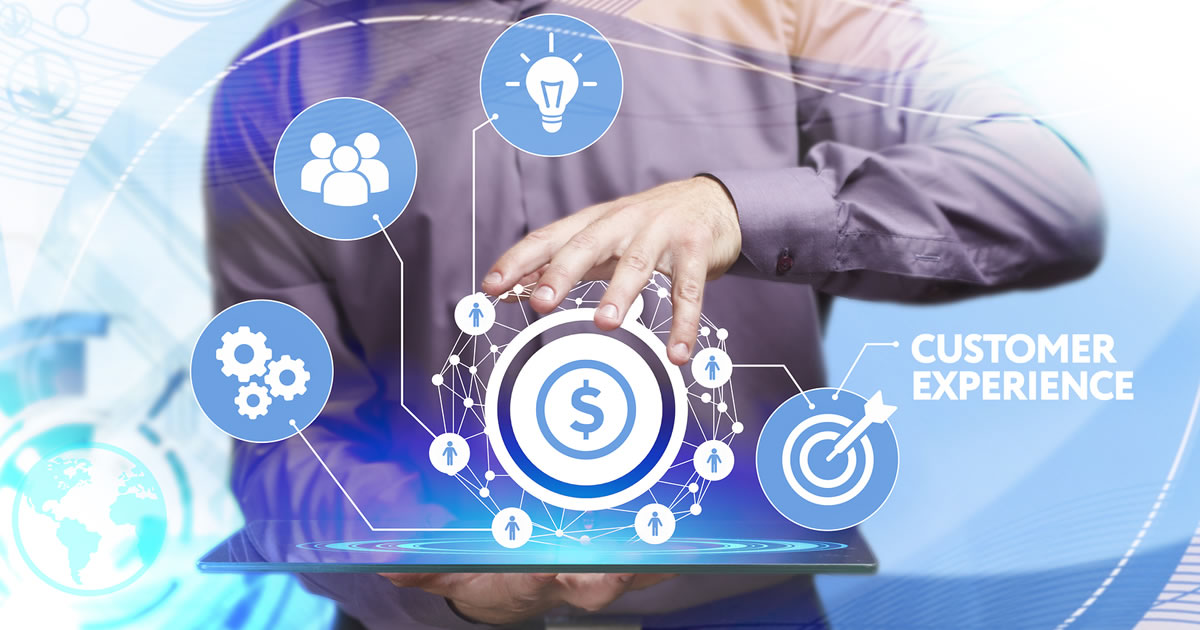 If you're filled with excitement but also terror at the idea of talking with new clients, fear not. In my experience of working with more than 100 different companies of all types and sizes — I've learned a few lessons that will put your mind at ease.
You see, clients need you. They're anxious to find someone who will write effective copy for them. They're eager to find a pro who will step up and deliver great results.
And, no matter what industry you're focusing on (retail, medical, gardening, finance, outdoor adventure, sustainable construction, food and wine, etc.) … there are thousands of businesses looking for freelance help right NOW.
Here are my five fun facts you need to know.
1. "Never heard of them" clients can be the most fun to work with.
You may have set your cap on a specific big-name client, and you're putting all your energy into writing for them. But hang on. There are many, many companies under the radar that might be the best clients of all. These companies are mid-size or larger, and perhaps even global, but you've never heard of them.
This is actually the sweet spot for you because big, famous companies often have a team of writers already on staff or under contract. And, other copywriters are scrambling to write for them.
In contrast, mid-size, lesser-known companies usually don't employ an in-house writer. They probably have a marketing department, perhaps a creative director, maybe a graphic designer and a web programmer. But no full-time copywriter.
This means there's a big opening for you! You can become their virtual team member as a freelance copywriter. It's a beautiful thing.
When you set up your LinkedIn profile and website … make sure it's written to attract the kinds of niche-industry companies you'd like to work with. For instance, if you'd like to write for the craft beer industry, announce that everywhere. Soon, you'll be contacted by craft beer equipment manufacturers, brewers, associations, event planners, and others who are dying to meet you. Fun!
2. Clients are more than happy to have you drive the car.
The fact is, most clients actually need YOU to manage the process, right from the get-go.
Maybe they haven't hired a freelance writer before. Or they're just too busy to worry about the details.
They want to see that you have a process and you're a pro from the very first contact.
Hint: Make sure you do have a process for working with clients.
Have a list of questions to ask during the first call.
Establish a fee schedule that makes it easy to quote jobs.
Use a template to write a proposal.
Use professional communication and invoicing tools such as Zoom online meetings, Skype calling, and FreshBooks.
Set up a professional system you can replicate with every client.
When you're buttoned down like this, clients will perceive you as highly professional, which is a great thing!
3. It's much easier to win over clients than you think.
When a potential client calls you, your instinct may be to tell them how awesome you are — and present your proposed rates right out of the gate.
But you know what? First, clients need to be heard. They need to know you understand their needs and you care about helping them boost their success.
This means you must start by asking about their needs and frustrations when it comes to marketing efforts. What's the goal? What has worked? Where are they stuck? Why are they looking for help?
It almost becomes a marketing "therapy session," where you can win over clients. Hear them, take notes, and then tell them you can absolutely help … now that you know what they're trying to accomplish.
4. Clients don't need you to have web programming or graphic design skills.
Great news! As an in-demand freelance copywriter, you do NOT need to learn HTML coding for websites, or CRM (customer relationship management) system programming. You don't have to be a skilled graphic designer. You don't need to know how to manage Google AdWords campaigns.
Clients don't expect the copywriter to provide those services. They want excellent copy they can then hand off to their web developer, graphic designer, and ad manager.
What a relief, right? All you need to provide is exceptional copy.
Having said that, you'll want to be familiar with the way websites work best, so you can explain your intention to the programmer or designer. ("I'd like a call-to-action box in orange, on the right, so it's eye-catching.")
Your role is to be part of the creative team. Study the look and feel of successful sales letters, ads, websites, and other marketing channels so you can provide smart copy instructions. And, have the attitude of being a helpful, collaborative member of the creative team.
5. Clients need an advisor, not just a copywriter.
Consider how clients are managing their busy days. They may be juggling marketing campaigns, annual budgets, executive meetings, staffing issues, weekly status reports, and many other responsibilities. This means they don't have time to become Master Copywriters. That's why they hire you.
You'll be a superhero if you come in and recommend the best practices of copywriting that works. For instance, you can advise clients on improving their email messages, video scripts, and other tools. You can audit their efforts and provide feedback that will make a big difference.
This puts you in the role of trusted advisor versus an order-taker.
Yes, you're in charge of providing great copy and advice, and clients will be grateful to you. It's time to say to yourself …
"A-HA! They need me. I'm instrumental to their success."
Right now, you should be sitting up straight and feeling powerful!
BONUS FACT: Once you prove yourself to a client, he or she probably won't look for another copywriter. After all, they've already spent precious time getting you up to speed. And, they're way too busy. You'll become their go-to resource, delivering a steady stream of copy for their ongoing marketing efforts.
It's all about lasting relationships for mutual benefit, with you in the copywriting driver's seat.
Editorial Note: To help you ensure success with every client from day one, AWAI has teamed up with successful web writer, Pam Foster, to create a structured, complete method for web copywriters — a clear path you can use to manage every major step needed to win over clients with great content and expert answers. Check out Pam's tips, templates, and guidance in Working Effectively with Web Clients — 7 Steps to Making Sure They Love You and Continue Paying You the Big Bucks.

The Digital Copywriter's Handbook
Learn how to become an in-demand online copywriter for companies big and small. Online copywriting expert Nick Usborne shows you how to write web copy that converts. Learn More »

Published: March 7, 2019